Stony Holme Golf Course: Your local course that's well above par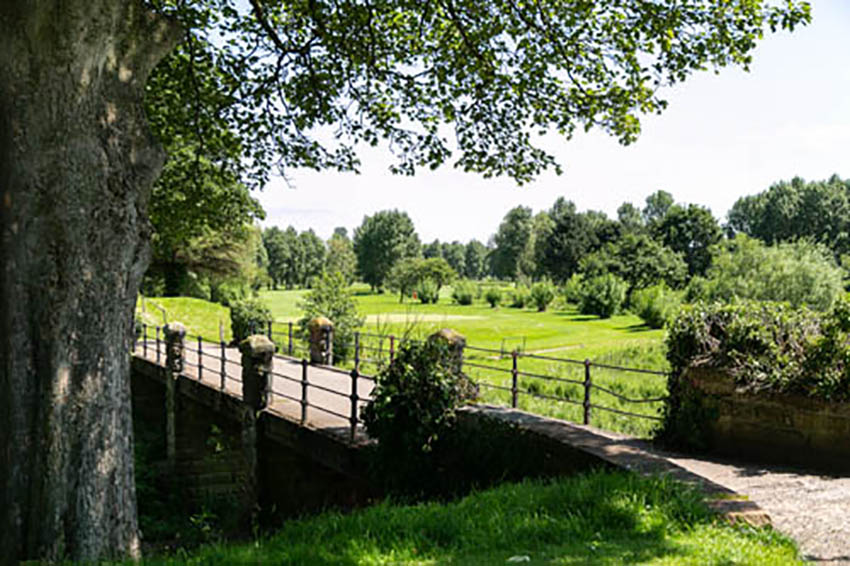 When Stony Holme Golf Course shut the gates last year many residents realised the city had lost something very special.  Jim Douglas was one of them.   
Jim's involvement in Stony Holme goes back to 1991 when it came under his brief working for Carlisle City Council.  Such was his affection for the Carlisle landmark on the banks of the river Eden, that he put his money where his mouth is, tendered a proposal to the council and took on the lease on the course.  Stony Holme officially reopened over the Easter weekend.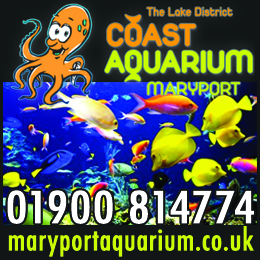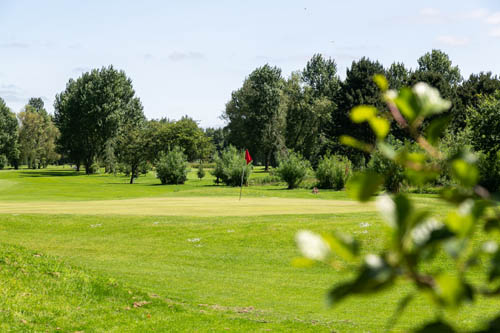 "Most golfers in and around Carlisle have come through Stony Holme at one stage," explained Jim.  "They started at the nearby swifts and then progressed to Stony Holme, that's where they learnt how to play, it's where they got their handicap and cut their teeth in their first competitions.
It's a place that grows on you.  People enjoy coming down here because there's a lot of social activity and many friendships have been forged over the years.  I have to admit that the 19th hole is my favourite on the course.  It's not cliquey in any way and everyone likes to muck in.
We have a very good reputation for the bar and catering.  We're right in the middle of the city and it's easy to get to.  Football fans flock to the clubhouse on United match days and I felt it was a crying shame that something so important to the city was going to be neglected, wither on the vine and possibly not open again."
Stony Holme was opened in 1974, first as a nine-hole course and was then extended to an eighteen hole course a few years later.  It has always been owned by the city council who elect an operator to run it on their behalf.  Mack Golf took on the lease early last year but when the company folded in October, Stony Holme was closed and it's future looked uncertain.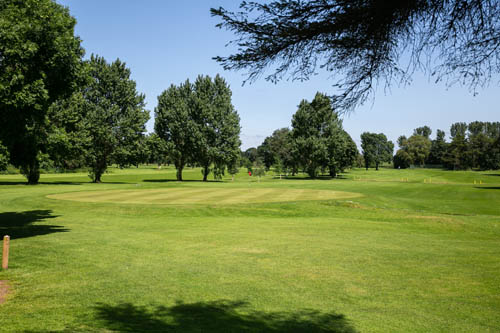 "The council had done some winter maintenance but it was not in great condition when we took over," said Jim.  "We took on the responsibility of maintaining the course a few weeks before we opened and got it ship-shape for the opening.
What pleases me most though is that we could re-employ many of the staff that were made redundant last year.  They are a great bunch and they've done a marvellous job, I have had great support from the ground staff, the shop and the reception staff."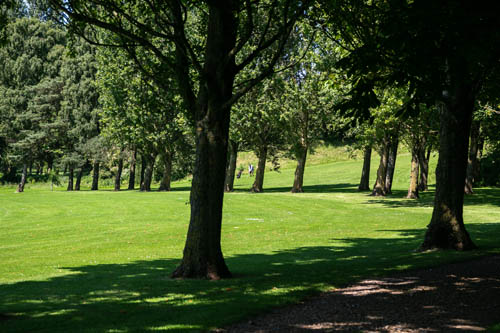 Stony Holme has always been a training ground for Carlisle's young golfers and it's something they are keen to continue:  "Our junior season ticket is only £50 for the year because we feel golf should be accessible to everyone.  The course is a public facility, so everyone is welcome.  You can just come along and play nine holes or eighteen.  We have season tickets rather than memberships."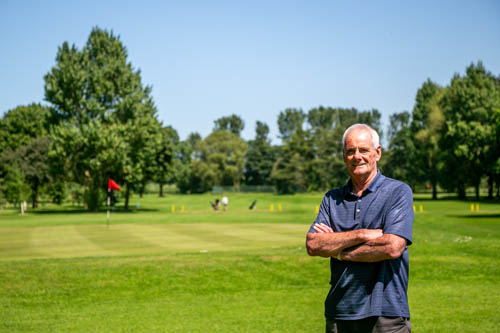 "The course is a public facility, so everyone is welcome.  You can just come along and play nine holes or eighteen.  We have season tickets rather than memberships."
The course is a delight to play, the par is 69 and it's a testing course that you need to plot your way around.  If you try and blast away with your driver the chances are you'll end up in the trees or the river.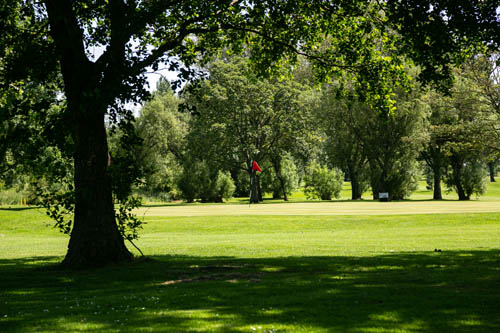 The course was flooded in 2005 and again in 2015 but the clubhouse was redecorated and has benefitted from the revamp.  It's a wonderful place to while away a few hours.  The bar and catering are run by Ron and Denise Wood, who are well-known caterers in the city.
The clubhouse is open every day, serves great food and does a great Sunday dinner.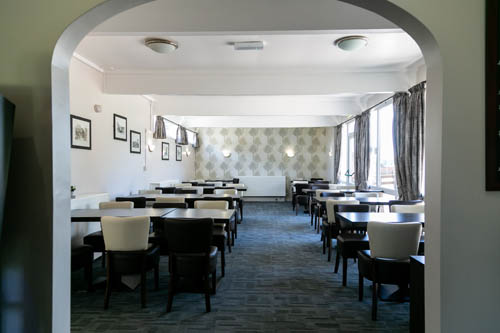 Stony Holme golf course is an absolute gem in the heart of the city, Jim Douglas may run it but that's only because he knew it was too good to lose.
For more information visit www.stonyholmegolfcarlisle.co.uk or their Facebook page @stonyholmegolfcarlisle or give them a call on 01228 810570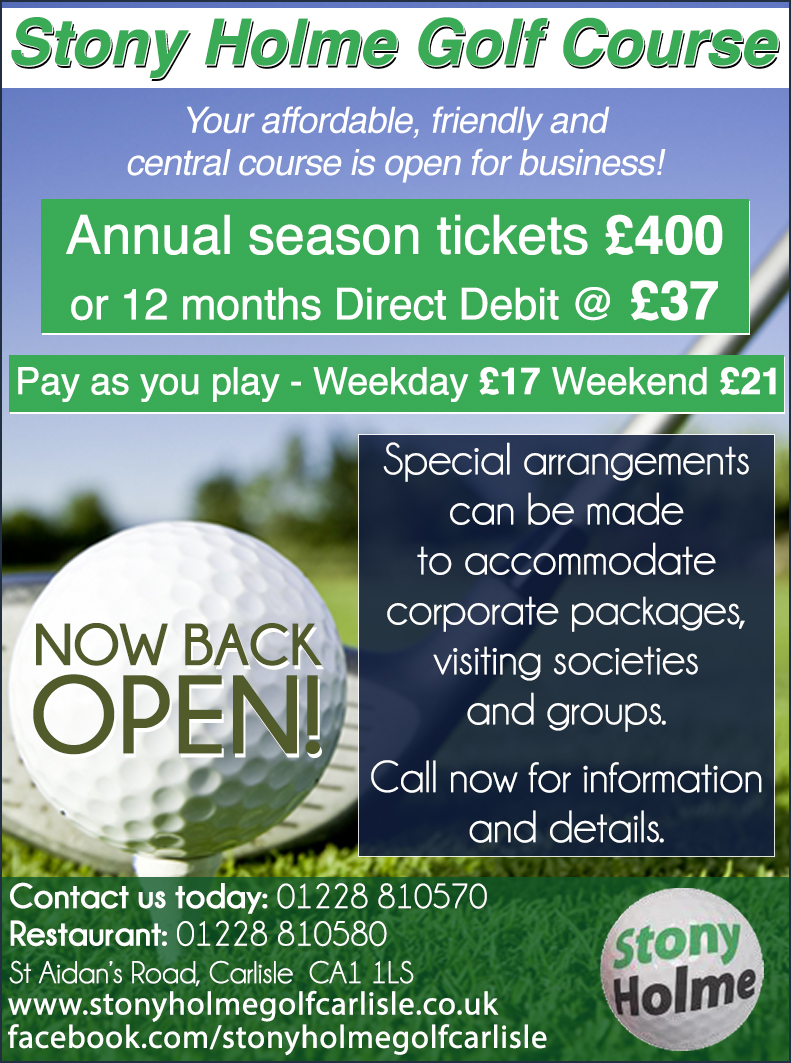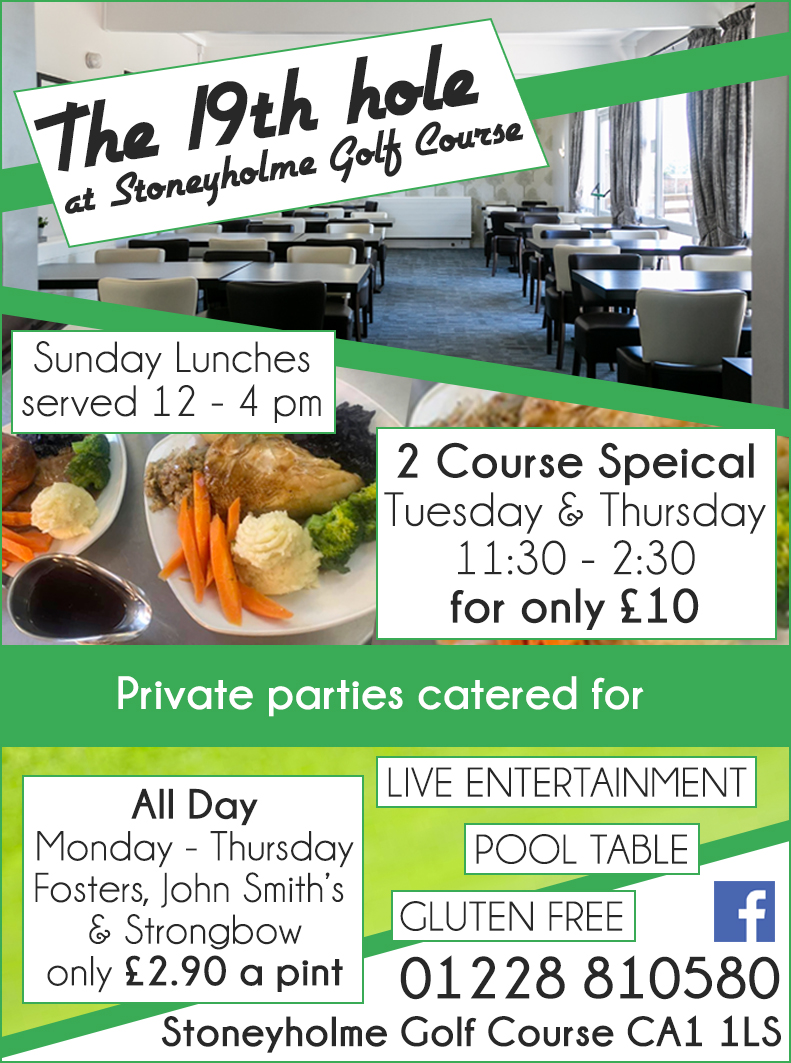 Share It: