Stars Line Up to Kick Off 4 Dementia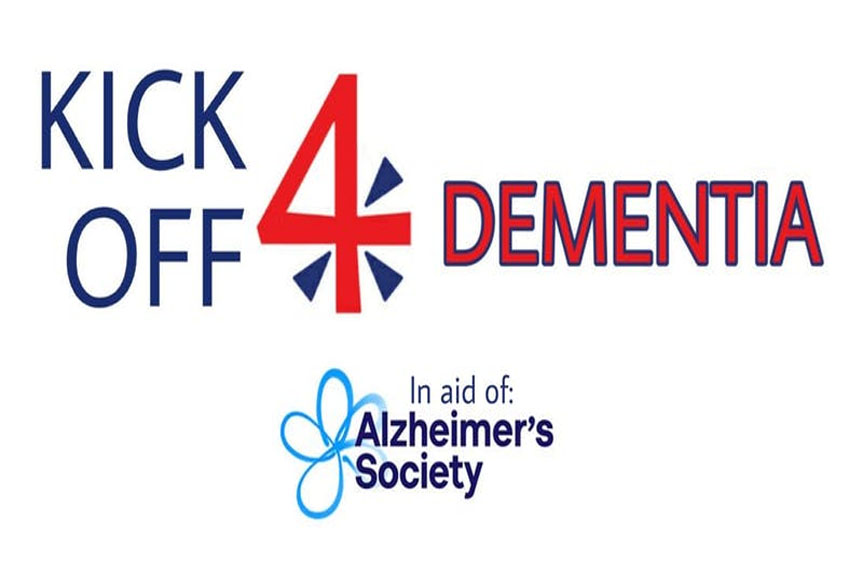 Former premier league footballers and reality TV stars will help raise awareness of dementia at a major event taking place in Barrow next month.
Kick Off 4 Dementia will feature top-flight players, including ex-Manchester United defender David May, as well as stars from reality shows The Apprentice and Gogglebox, as well as entertainment from Britain's Got Talent finalists Boogie Storm.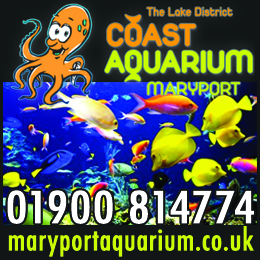 Education officer Dan Webber is the driving force behind the event on May 26, which promises to be one of the biggest on the town's calendar for the second year running. Father-of-three Dan, 28, of Barrow, who organised last year's Kick Off 4 Cancer, is dedicating this year's event to dementia by using his father Mike as inspiration. The former shipyard electrician was diagnosed with frontotemporal dementia – one of the lesser known forms of the condition – two years ago, aged just 57.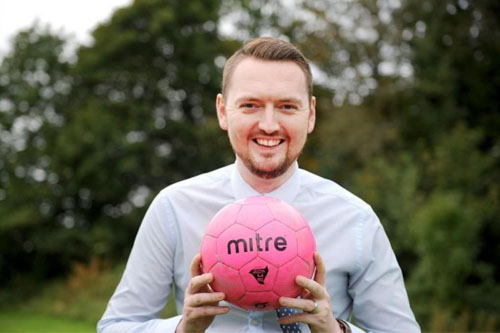 Other former Premier League stars lacing up their boots for the event include Wayne Fereday, Darren Williams and Tony Lormor, as well as former Liverpool manager Roy Evans.
Dan said: "This will be bigger and better than last year and we're hoping it will raise a lot of money for Alzheimer's Society – but even more important than that is raising awareness of dementia.
"The event spiralled out of an idea to have a relatively small football tournament, but it has just grown and grown."
As well as former Premier League players we have celebrities, including the Malone Brothers from Gogglebox, and BBC Apprentice contestants from 2015, 16 and 17.
"There will be four football pitches for the tournament and a fun field with more than 50 stalls and attractions, plus a special kids zone, headlined by Milkshake! Presenter: Natahan Connor and we'll also have more than a dozen acts performing on the Offside Stage, Headlined by Britain's Got Talent Finalists, Boogie Storm. Their curator Lee Seddon added: "We're proud and excited to be part of such a worthy cause. It's going to be a fantastic day we're looking forward to getting involved and playing our part in it."
Dan is determined to help raise awareness of dementia following his dad's diagnosis and has even spoken at school assemblies to teach children about the condition, which affects 8,000 people in Cumbria, an estimated 956 of them in Barrow-in-Furness. In addition to this, Dan has also held Child focussed events including an Easter Egg Hunt and Kick Off 4 Dementia: Kids, which seen 16 primary schools compete.
His dad Mike's condition was diagnosed following a brain scan he underwent after he fainted in a McDonald's restaurant.
Dan added: "I am very close to my dad – he was best man at my wedding – and I've attended the majority of his appointments with him since his diagnosis.
"I have to admit I was shocked when dementia was first mentioned because, like so many people, I associated it with old age, and dad was only 57.
"It's a difficult condition to come to terms with because he doesn't look any different, but of course his behaviour can seem odd at times.
"It's especially difficult for his grandchildren to understand. He has 15 of them and it must be very confusing for them at times because there is no clear outward sign of any illness. That's what sets dementia apart from many disabilities.
"It has been a learning curve for me too. My wife's grandmother had dementia, so she has grown up around it but this is my first real experience of it.
"Dad lives alone as he and mum separated, so it was down to me, my two brothers and sister as well as their partners to step in and introduce some structure to his life because that helps him to cope.
"He's still able to do some part-time voluntary work and he's aware of his condition, even explaining to people that he has been diagnosed with dementia.
"But he is liable to come out with quite random statements and his concentration isn't what it was, so this is why I'm trying so hard to raise awareness of dementia.
"People like dad need patience and understanding – and that's true of anyone with any mental health. I know that because my eldest daughter has autism.
"Dementia is a huge issue. Dad is not the first and he won't be the last go through this, but everyone's experience of it is different, as are people's reactions to it.
"It's as individual as they are, so the more people understand about the condition and make allowances for those who are living with it, the better off society will be.
Kick Off 4 Dementia takes place Hawcoat Park Sports Club in Barrow-in-Furness on Saturday, May 26 between 11am and 5pm. For further details visit https://www.eventbrite.co.uk/e/kick-off-4-dementia-tickets-41924586567
Share It: