Relax, Indulge and Unwind at Oxley's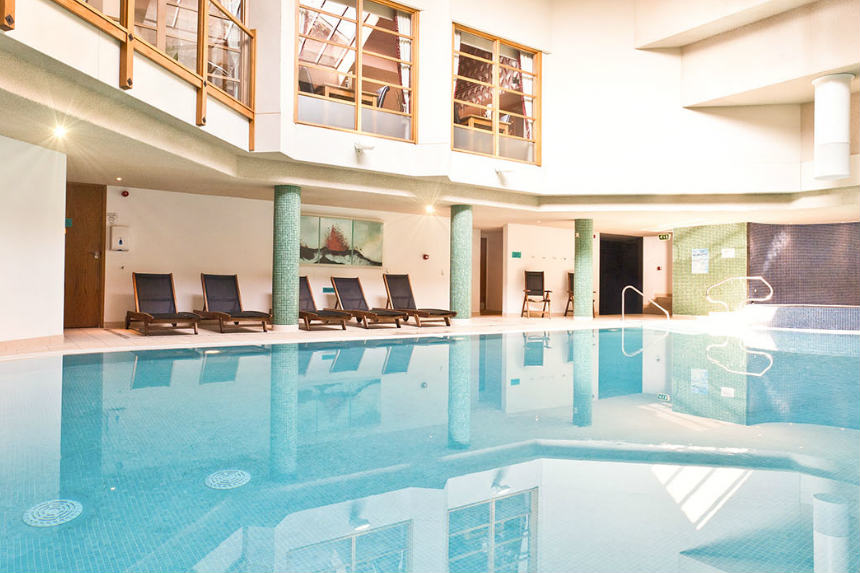 Whether you're looking for a quick pick-me-up, a day of indulgence or some quality time with someone special, Oxley's at Underscar is the perfect place to plan an escape to.
When Oxley's invited us up to their luxury health spa at Underscar, my colleague Rachel and I couldn't believe our luck. What better way to spend a Friday morning, than pampering ourselves after a long, hard week in the office? The weather was perfect for a spa day, wet and miserable, so we left the rain behind and headed in search of a sanctuary.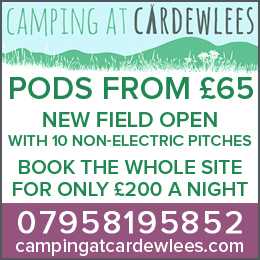 Nestled on the lower slopes of Skiddaw, Oxley's at Underscar is the epitome of a retreat. The health spa is set in the grounds of a 19th Century Grade II listed manor house, amidst ancient wood and parkland and looks out onto breathtaking views over Derwentwater and the Borrowdale Valley. Although only two miles away from Keswick, in Oxley's haven of peace and tranquility you could be a million miles away from everything.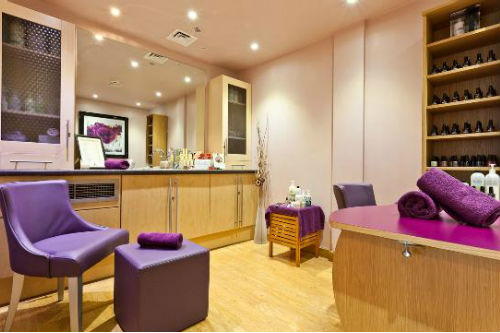 On entering, the sleek modern interior is a surprising contrast to the exterior features but is pleasing all the same. We were welcomed by smiling members of staff who explained that we were booked in for mini manicures at 12.15pm and handed us our robes, slippers and towels.
The spa offers everything necessary for a truly revitalising experience, including pool, jacuzzi, sauna, steam room and gym. While we didn't quite make it to the latter, we did take full advantage of the other facilities; after a gentle dip in the pool, we unwound in the jacuzzi before detoxifying in the sauna and spending a soothing ten minutes in the steam room.
Stretched out by the pool feeling calm and restored, before we knew it, it was time for the real hands-on pampering to begin. The beautifully designed treatment rooms were blissful, filled with gentle mood lighting, soft soothing music and comfortable therapy couches. On offer are a range of holistic healing techniques and exclusive spa treatments, all using pure and natural products.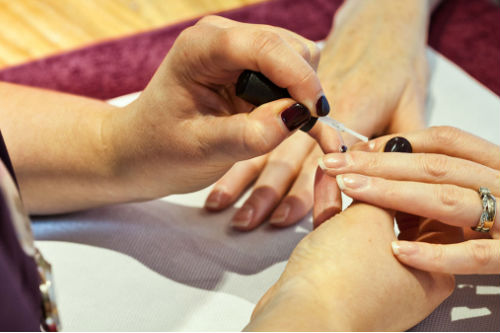 After just half an hour with expertly trained beauty therapists, Victoria and Andrea, our nails were transformed and our hands restored and rejuvenated. I couldn't take my eyes off how nice they looked as Victoria added a final layer of top coat. The team use the highly recommended Jessica nail varnish and I chose a shade called 'Berry Burst' although it is more of a peach than a berry. They even give you the bottle to take away with you, perfect for fixing those inevitable chips later.
To ensure the polish was set we were advised to relax and avoid using our hands for half an hour and were offered complimentary herbal tea or fruit juice while we waited. "It's best to take it easy for the rest of the day" said Victoria, no problem, the loungers by the pool were calling our names.
There are a number of spa packages available at Oxley's, from the Mini Spa Experience to the TLC Spa Day and Wellbeing Package, so whatever your budget or time frame, you can afford a little taste of tranquility. Not surprisingly, the spa is a popular choice for Hen Parties with plenty of treatments to choose from for some pre-wedding pampering.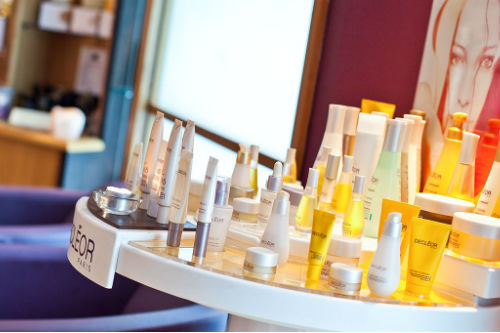 Our own personal spa experience was nothing short of complete bliss; we were looked after from start to finish, primped and pampered and treated to true luxury. We left so content that even the drizzle seemed bearable in the beautiful forestry surroundings. Can we have the same again next week, please?
For more information call 017687 71500 or visit www.oxleyshealthspa.co.uk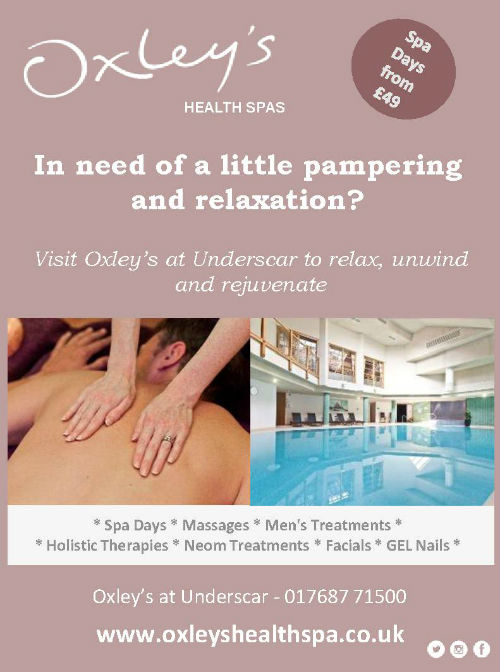 Share It: