Carlisle Gets Ready For Take Off 
Cumbria is set to reach new heights as the Carlisle Lake District Airport gets ready to launch scheduled passenger flights in June.  
Earlier this year, local infrastructure company, Stobart Group caused a roar of excitement when they announced that commercial and business passenger flights would be launched from the airport on 4 June, for the first time since 1993.  
The airport, which has been owned by the company since 2009, will connect Cumbria and the Lake District – which receives 41.5 million visitors per year – with major tourism and business hubs including London, Dublin and Belfast.  
Leading the project is Kate Willard, head of corporate projects at Stobart Group, who also own and operate London Southend Airport.  
Kate said: "We look forward to working with partners in the visitor economy over these next months to help develop packages and promotions to make sure that our air services match the needs of our visitors; that we are able to attract new visitors to Cumbria and the surrounding area and that we are able to support the local economy through the development of a sustainable and really fantastic airport."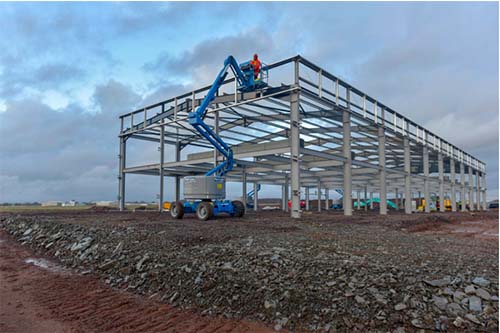 It has been 25 years since Carlisle last had a scheduled air service, when Lakeside Northwest operated flights to and from London Stansted. When the airline collapsed at the end of 1993 it put an end to commercial passenger flights to and from the region. Now 25 years later, locals and visitors will have the option of a faster, more efficient method of travel once again – and the opportunity to fly to the capital in just an hour, as opposed to a train journey of three and a half.  
The flights will also bring increased footfall into the county, making it easier for visitors to travel to the area and access World Heritage Sites such as Hadrian's Wall and The Lake District National Park. This advancement will, without question, have a huge impact on Cumbria's visitor economy and is set to be a key strategic asset for the county.  
The project is being supported by Cumbria Local Enterprise Partnership (LEP), who have committed £4.95m for the development of the airport, specifically to help make improvements to the runway and terminal. Graham Haywood, executive director of the Cumbria LEP, explained: "Increasing the numbers of high-spending international visitors is a key target within Cumbria LEP's Rural and Visitor Economy Growth Plan and will help widen the county's international connectivity. Developing the airport's passenger offer will provide smoother, quicker access to local tourism attractions and help to increase international tourism visits."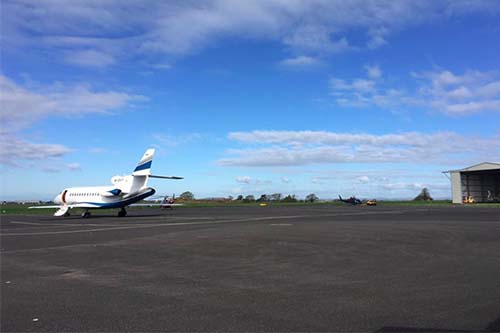 He added: "As well as growing visitor numbers and supporting tourism businesses, development of the airport will open up more commercial industry opportunities, especially in key sectors, such as logistics, nuclear and advanced manufacturing." 
Indeed opportunities are already opening up, as Stobart Group recently started their recruitment drive, creating dozens of new jobs for local people. The new plans present exciting possibilities and promising career prospects with vacancies including air traffic controller roles, a security manager position and rescue and firefighting service officers. 
Kate said: "We are delighted to be starting recruitment for Carlisle Lake District Airport ahead of our summer launch. We have already received great support from the Local Enterprise Partnership, Cumbrian communities and further afield." 
She added: "We knew that our developments would generate some great jobs and it is really exciting now to be starting recruitment to bring these new people on board. The airport is committed to playing its role in the sustainable growth of the Cumbria economy and delivering these new jobs is a fantastic and tangible start to this." 
With a busy few months ahead to prepare for the first passenger flight in June, it's time to fasten seatbelts and get ready for take off.  
For more information and a full list of job roles visit www.stobartgroup.com.  
Share It: