Out On The Tiles: An Insight Into Paz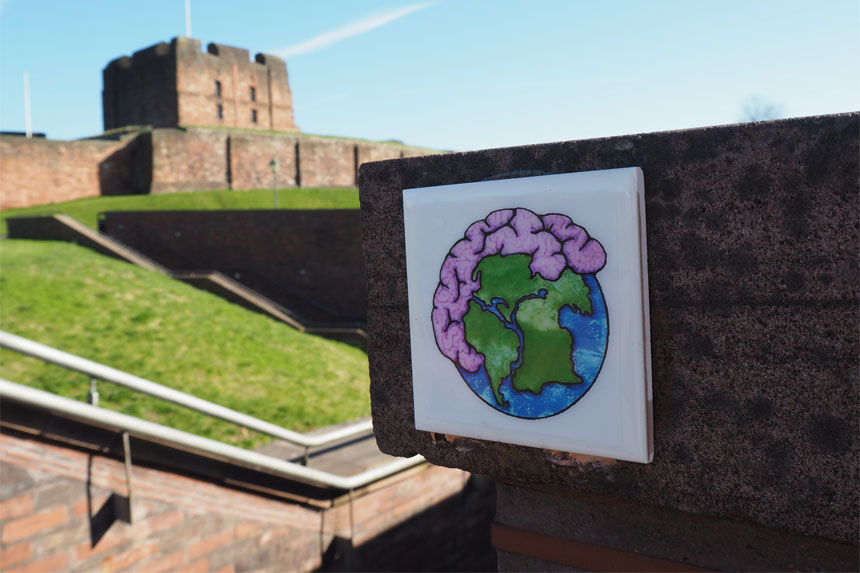 The artist behind those unique tiles that keep cropping up around the city is causing quite a stir, but who is 'Paz'? Sarah Sinclair found out more.
If you haven't already noticed the tiles and stickers popping up in unsuspecting locations around Carlisle, then you almost certainly will now. Appearing everywhere, from the old town hall clock to Foxes Cafe, each one features an image – some instantly recognisable, others more abstract – created from photographs taken in Carlisle.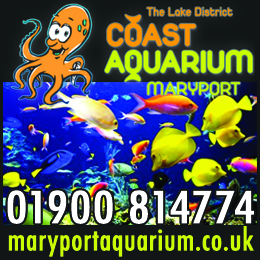 The artist, who goes by the name of 'Paz', has been exhibiting their work in random spots around the city for over three years now and curiosity has been building about who 'Paz' is and why they there. If you're reading this in the hope that I'm about to reveal the identity of Carlisle's own version of Banksy, I'm afraid my lips are sealed. But I will say this; you're right to be intrigued, because the Carlisle street artist – who wishes to remain anonymous – has an interesting story to tell.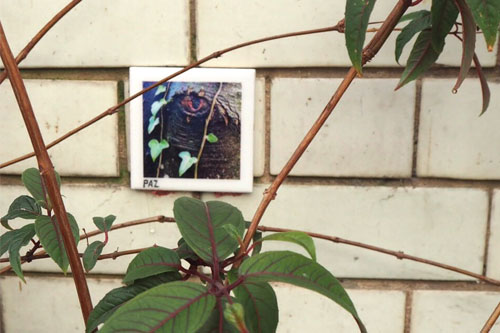 'Paz's' street art, which he (I can confirm that it is a he) exhibits in the hope of brightening up someone's day, emerged out of a much darker place. Having always had a flair for photography, Paz' lost all of his equipment in the 2005 floods. Then, on overcoming personal problems including alcohol addiction, he began to look for new ways to channel his creativity. "After waking back up into society in a sober way, I began looking for things to replace that," Paz explained. "Mobile phones had advanced so much that I didn't really need to go the whole hog to begin experimenting and getting back into photography."
The tile concept began in 2014, when the first batch went up around the city, although he now uses stickers for all of his street art due to the frailty of the glazing. Created simply using an iPhone and layout apps, 'Paz' describes it as his '20p project', alongside working a 50 hour week day job. He said: "I've got a mortgage and four kids, so I save up my 20ps and every time I've got enough I go a bit mad.
"I have got a proper camera now, but I saved up for three years because it wasn't something I could justify eating into the family budget for."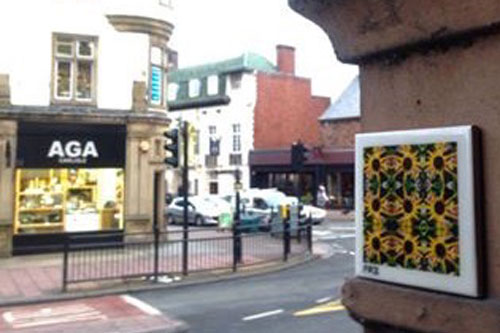 Up until now there has been little structure to his work, but promoting Carlisle is high on his agenda. With the help of friends and followers, who gave themselves the moniker, "Paz's Army", his tiles have been stuck in locations all over the world. "Once one had experienced the buzz of late night maneuvers trying to get a piece of art up, they all wanted in," 'Paz' laughed. In Bethlehem, his tile had pride of place next to a piece by Bristol graffiti artist James Ame, who has exhibited work alongside Banksy. A collaboration with two Californian artists, was pinned next to Carlisle Castle, and as a result, photos of the historic site are still being shared on the other side of the Atlantic today.
Meanwhile, back in his hometown, Paz is helping to put Carlisle on the map as a city which celebrates street art and creative expression. He has recently been granted wall space in Lowther Arcade, one of the city's busiest locations, with permission to create a piece of Carlisle-based street art due to appear within the next month. "I'm planning it as a bit of closure to my pinning tiles of Carlisle pictures," he explained. "I've also got my first coherent campaign coming up, so I'm hopefully only a few weeks away from bombarding the town centre with that…I'm looking to expand and explore in a big way."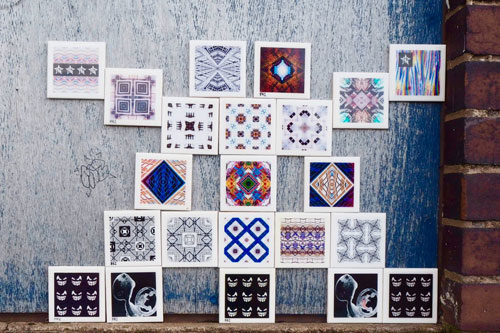 'Paz's' rare and remarkable ability to see art in the most unexpected places – whether it's the bus stop canopy or a reflection on viaduct – is showing the city in a whole new light. "I've lived in Carlisle all my life, and I'm always looking for the little thing that you've never seen before," he added. "There's only so many angles to shoot the castle from, so I try to look a bit deeper, beyond the surface."
Who Paz is hardly important, it's what he's doing that's worth discussing; brightening up our day, one tile at a time.
Have you spotted a Paz around Carlisle? Share your shots with us on Facebook and Twitter @thecumbriaguide
Share It: