ONE hell of a chef
When Ricky Andalicio moved to Whitehaven in the late 90s to open his first restaurant, Zest Low Road, he changed the experience of eating out in Whitehaven, little did he know he'd eventually change the way we look at our local cuisine with a string of appearances on BBC One's The One Show.
  Ricky has already appeared on several episodes of the BBC's seven o'clock show, but this isn't the first time that he's graced the nation's screens. His TV career started when he appeared on the Lorraine Kelly Show, he said: "My TV career is a funny story actually. It was my wife who entered me into a competition on the Lorraine Kelly Show. Then ITV Border got in touch and asked if I would feature in the show 'Raw Chefs' and it just kind of snow balled from there. Obviously when The One Show got in touch it was really exciting."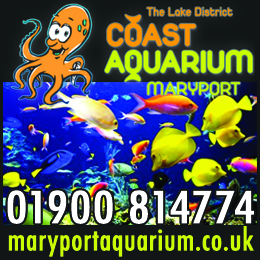 In his mini episodes on The One Show Ricky looks into the history and the recipes of a variety food including a few local delicacies like Cumberland Sausage and Sticky Toffee Pudding, Ricky said: "The One Show like to focus on food with a story and a history; Cumbria has a vast history with food. One that I just had to do was the Cumberland sausage, not only the history of the pig but the spices which were imported into Whitehaven harbour."
As part of his investigations Ricky tries to figure out some of the country's most closely guarded recipes and challenges those with the original recipes to a cook off, he said: "I have always loved cooking, even when I was young I loved cooking, and when my dad told me not to become a chef I just didn't listen. He is really proud now and glad that I did it."
Even with 28 years of cheffing experience under his belt Ricky has yet to get a recipe on the show "spot on" but his passion for food, creating recipes and learning about different foods is clear, he said: "When I got my first kitchen job, I would stay behind after work and one of the chefs would give me extra training. I was and still am obsessed with learning."
Ricky's career started in London working for Roux Brothers and the Langan's Brasserie before moving to Cumbria on a bit of a whim. Ricky's wife Emma, who he opened Zest with, is originally from Whitehaven; after frequent trips to see the family Ricky noticed a lack of restaurants and decided to do something about it, he said: "We used to visit Whitehaven a lot to see Emma's parents. However, when we would go out for a meal I noticed Whitehaven was lacking in restaurants. So I bought a van, we packed our things and moved up north and opened Zest."
Ricky is due to appear in several more episodes of The One Show and continues to run both his restaurants but there's no knowing what the future might hold, he said: "I will always love cooking, whether it's at the restaurants or for TV it is my passion, even when I have a bad day at work it doesn't put me off even a little bit."
As for what Ricky will be making in his next One Show appearance? Well, you'll just have to wait and see.
Share It: