New date for Oddsocks' performance at Workington Hall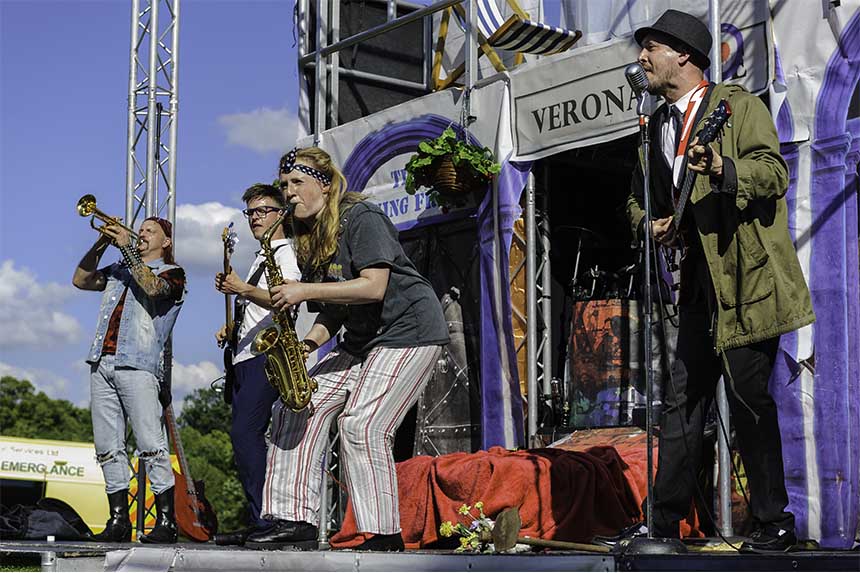 Oddsocks will bring fun and laughter to Workington Hall once again on Friday 29th June 2018 with a performance of Romeo and Juliet.  The original date advertised of 1st September clashed with other touring commitments, so get this new date in your diary to ensure you don't miss out!
Attendees will be encouraged to bring blankets, seats, drinks and food to watch Oddsocks' Mods and Rockers inspired Romeo and Juliet. Set on Brighton seafront, audiences can expect nothing short of chaos and comedy as Shakespeare's greatest love story is turned on its head and set to a swinging soundtrack of classics.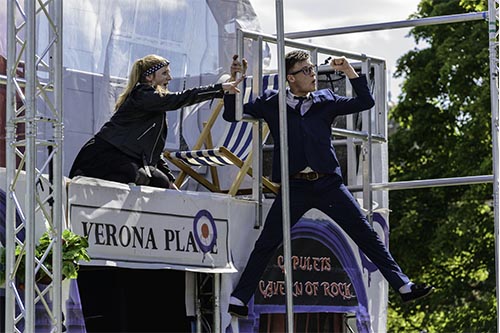 Romeo and Juliet is arguably Shakespeare's most famous play. The feuding families, the Montagues and the Capulets are the backdrop for the young star-crossed lovers, Romeo and Juliet, to fall in love amidst the surrounding violence and chaos. Although despite being a tragedy, Oddsocks are more likely to have you in tears of laughter rather than of sadness.
Food and drink stalls will be available in the park, along with some pre-performance entertainment, so arrive early to bag a good seat and sit back and relax.
Romeo and Juliet will start at 7pm on Friday 29th June in Workington Hall Parklands.  During the day, tours of Workington Hall will be available.  More details on these nearer the time, but for now get the new date noted!
Share It: