New-born lambs mark the change in season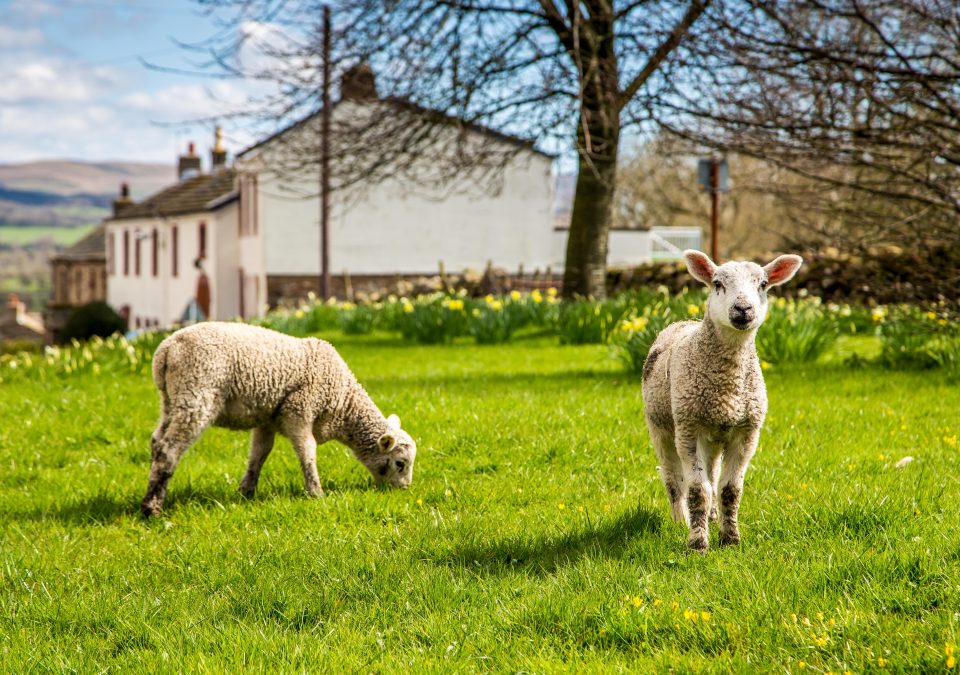 Cover photo by Andrew Locking Spring Lambs
If you haven't seen any lambs lounging about the fields yet, there's a good chance you soon will.   There's nothing like new-born lambs romping in the sunshine to remind us spring is just around the corner.
The sheep population of Cumbria is around three million, which means there's six sheep for every person in the county.  They have been the mainstay of the economy from time out of mind and sheep have been bred, reared and shepherded across the fells since medieval times.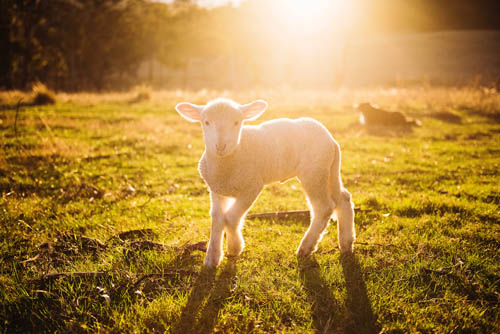 There are plenty of varieties but the Herdwick is, without doubt, the most famous name when it comes to the local sheep.
The arrival of the boisterous lambs can bring a smile to the face of bystanders but lambing season is the busiest time of year for farmers and it's a case of all hands on deck for everyone on the farm.
"The season starts in February and lasts about 8 weeks." explains Pat Crichton of Loughrigg farm at St Bees, "Sometimes we can get 4 or 5 lambs born in a day and then other days there will be none but we still have to have a look in on them.  We wander through the shed a few times a day and we're up in the night to make sure everything is okay."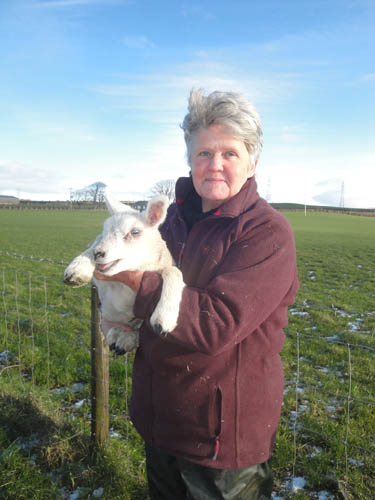 While local breeds prove more resilient, all first-time mothers are brought inside to avoid complications. However we have to spare a thought for Pat who'll bring all of her 200 plus ewe's inside: "We have Texel crosses which are continental sheep and that means they're not as hardy as local hill varieties.  I say mine are too posh to push, so we have to be on hand 24 hours a day to make sure every lamb gets delivered safely."
Ideally a farmer wants to see two front feet and the nose first, anything different and it means rolling up their sleeves and getting stuck in.  The number of problems encountered during lambing are endless, they will come upside down, back to front, legs back, heads twisted and all sorts of positions where they will need pushing, prodding and turning to bring a lamb into the correct position.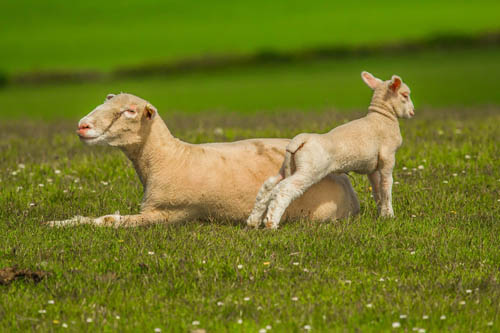 Pat has been farming for the past 60 years and has seen it all in her time, she's helped deliver more lambs than most of us have had roast dinners and she's got a few tricks up her sleeve.
"We much prefer twins because a ewe only has two teets and there will be no competition when it comes to feeding.  If there are triplets we try and shuffle the third lamb onto another ewe that's had a single.  If we're there at just the right time we can rub the extra lamb and the single one together to get the scent on it and trick the ewe into thinking it's hers.  It works more often than not and it makes life easier for everyone."
Once the farmer is happy the lambs are feeding, mother and lambs are turfed into fields all over Cumbria.  The ewes graze on the fresh spring grass which helps them produce plenty of milk for their growing lambs and the fields seem like a four-legged crèche with lambs running around.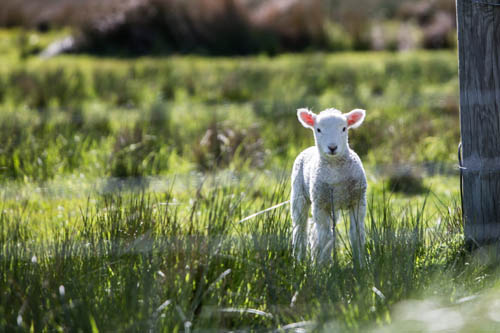 Cumbria is basically a rural county and you don't have to venture too far from home to find the the counties newest additions so if you're out walking your dog it's worth taking precautions to protect our farmers livelihoods.
Sheep worrying is a great concern to farmers as it can lead to injury or worse for young lambs.  If ewes are pregnant an aggressive dog could cause them to abort.  Most dog owners do take care around livestock but they must be aware that if their dog was to chase the sheep – even if they don't attack – there could be serious consequences if sheep become distressed and stumble or fall.  Keeping your dog on a lead is advised if you're in a field with livestock.
For a largely rural community like ours the lambing season has always represented new beginnings and renewed life.  Our distant relatives relied heavily on their sheep and placed huge emphasis on the changing seasons and it's worth bearing in mind that this years new lambs are our link with an old way of life.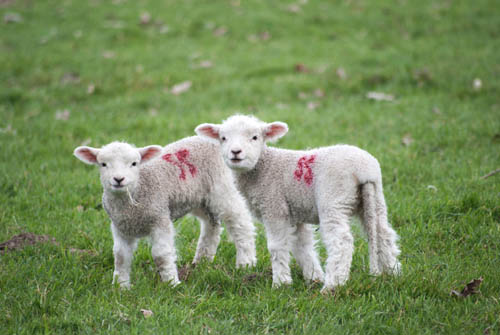 Share It: