Light up Carlisle as part of Eden Valley Hospice and Jigsaw's new Lantern Walk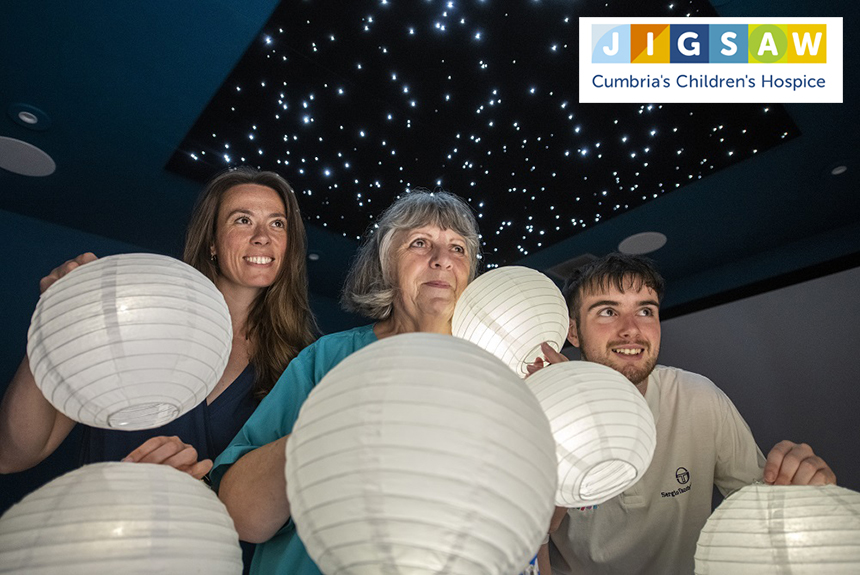 Light up Carlisle as part of Eden Valley Hospice and Jigsaw's new Lantern Walk 
People from across Cumbria are invited to join Eden Valley Hospice and Jigsaw, Cumbria's Children's Hospice on their new Lantern Walk through Carlisle this autumn and help raise vital funds while remembering someone special.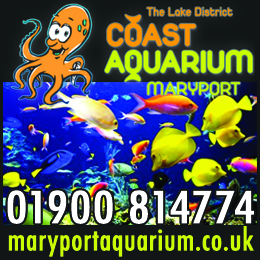 The Lantern Walk will be held on Saturday, October 22nd and will coincide with Carlisle's City of Lights, an immersive sound and light experience organised by Carlisle City Council's Discover Carlisle team.
Supporters who take part will form a legion of lanterns which will walk from Carlisle Racecourse on and along the city streets and into Carlisle Cathedral, Tullie House Museum and Art Gallery Gardens and Carlisle Castle for the light show, circling back to the racecourse.
The approximate six-mile route which is suitable for all ages will line and light up the streets and landmarks of the city, from the Historic Quarter to the Citadel with each glowing lantern representing the memory of a loved one. Supporters will also be invited, if they choose, to leave their lantern in the grounds at the hospice on Durdar Road as the entrance site will be illuminated with precious memories.
This year's City of Lights experience will transport people through time from the present day to Roman times in Luguvalium – Carlisle – in celebration of 1900 years of Hadrian's Wall.
Eleanor Viney, fundraising manager for the charity, said: "We can't wait to welcome legions of supporters to join us as we light up Carlisle and be part of the incredible City of Lights experience for what will be an unforgettable evening. It's been so long since we've been able to hold an event like this, it'll be wonderful to see so many people out supporting the hospice and share this experience together.
"The funds raised from this special event will help the hospice continue to care for local patients and support their families at a time when they need it most. We need to raise more than £3 million each year so we can continue providing the dedicated and expert care we do, and events like this are crucial to helping us raise those funds.
"We'd also like to say a huge thank you to Carlisle City Council's Discover Carlisle for working alongside us to make this event happen and we hope the people of Cumbria enjoy it."
Carlisle City Cllr Stephen Higgs, Portfolio Holder for Culture, Heritage and Leisure added: "We're delighted that Eden Valley Hospice and Jigsaw, Cumbria's Children's Hospice is linking in with this year's City of Lights. Their new Lantern Walk will showcase the city's key landmarks as well raising much needed resources for the local charity. We hope that local residents sign up and take part."
Entrants' registration fees will cover all costs involved in administrating their place as well as providing them with their entry to the City of Lights experience, participatory beanie hat, memorial lantern and a finisher's medal.
However, it is the fundraising for this special event that is so important to local patients and their families, and as such the hospice suggests a minimum donation/sponsorship of £50 per adult participant to help ensure that the services offered at the hospice can continue to grow and develop.
Share It: