Tullie House Launches LGBT History Exhibition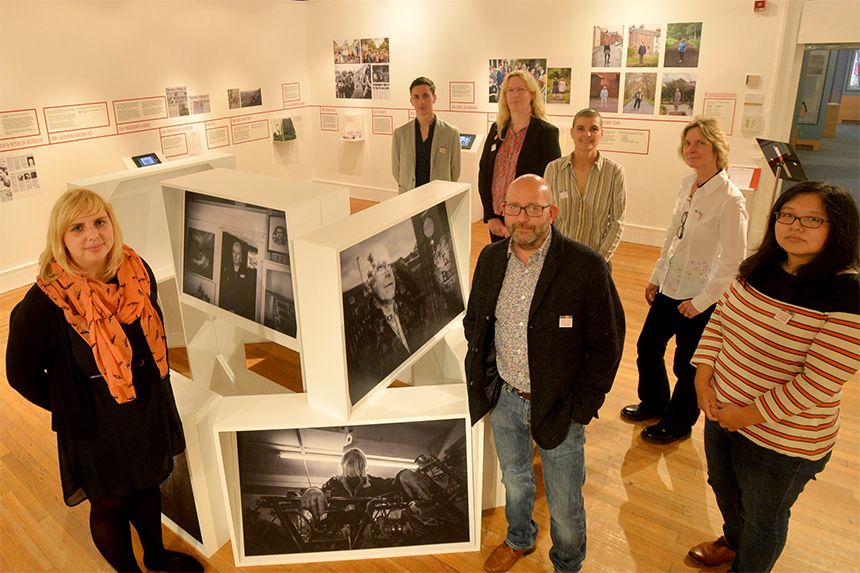 From persecution to equal marriage in one lifetime – real-life stories, photos and memorabilia tell the tale of a social revolution
Cumbria's first exhibition charting changes in the lives and experiences of the LGBT community has opened at Tullie House in Carlisle.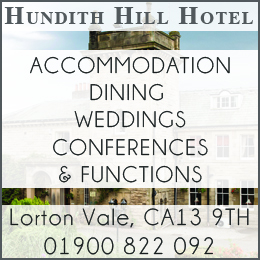 The exhibition is the culmination of CELEBRATE: LGBT History in Cumbria, a two-year Heritage Lottery funded project by OutREACH Cumbria with support from Tullie House as their heritage partner, that explores the living history of lesbian, gay, bisexual and trans (LGBT) people in the county.
It will also be a centerpiece of the region's new Elements festival of age and diversity, which will flag up the achievements, joys, needs and interests of LGBT people aged 50 and above.
Tonia Lu, project co-ordinator of CELEBRATE: LGBT History in Cumbria and Elements festival Producer, said: "The exhibition tells the remarkable story of how, in the space of a single lifetime, we have moved from a situation where gay people were put on trial and jailed for their sexuality to one where they have equal marriage rights.
"We have wonderful recordings, photography and memorabilia from Cumbrian people who have lived through this social and legal revolution.
"The exhibition also puts those stories in a national context and charts the longer historical changes, from the Romans' openness about same sex relationships through to Victorian and 20th century persecution."
As recently as 1954 there were 1,069 gay and bisexual men in English and Welsh prisons – some were forced to undergo procedures that included electro-convulsive shock treatment and chemical castration.
One notorious case in 1958 saw 13 men from Kendal arrested on charges of indecency and tried in Appleby Assizes Court in January 1959. By the time of the trial, some of the men had spent over two months in police custody and been sacked by their employers. Almost all were granted absolute discharges. As late as 1966 six men and a teenager faced prosecution in the Carlisle Indecency Trial.
At the same time, local people were becoming increasingly active in campaign groups that were ultimately successful in changing attitudes and laws and 1973 saw the foundation of The Cumbria and Borders joint CHE (Campaign for Homosexual Equality) and SMG (Scottish Minorities Group).
Others remembered in the exhibition include the best-selling author Sir Hugh Walpole (1884-1941), who lived in Keswick. Further champions of gay rights included H Montgomery Hyde (1907-1989) who attended Sedburgh School in south Cumbria and eventually wrote a history of homosexuality called The Other Love and had a political career during which he championed legal reform.
The exhibition comes right up to date with the establishment of Cumbria Pride in 2010 and the first same sex marriage in Cumbria, which took place in Rydal Mount between Cathy and Alex Tansley in 2014.
Andrew Mackay, Director of Tullie House, said: "We are proud to be involved in such a ground-breaking project and exhibition. This exhibition will shine a light on a hidden history and celebrate the lives and achievements of the LGBT community across the county."
A highlight of the exhibition will be a display featuring photographs by Colin Tennant of older members of Cumbria's LGBT community.
CELEBRATE LGBT History in Cumbria will be on display from 10 September to 30 October at Tullie House Museum and Art Gallery in Carlisle. Standard admission charges apply. There will be a symposium at Tullie House on 1 October featuring expert speakers discussing some of the subjects featured in the exhibition.
Elements takes place throughout October and will feature a variety of other events including a film festival.
Share It: