James return to Carlisle with their new album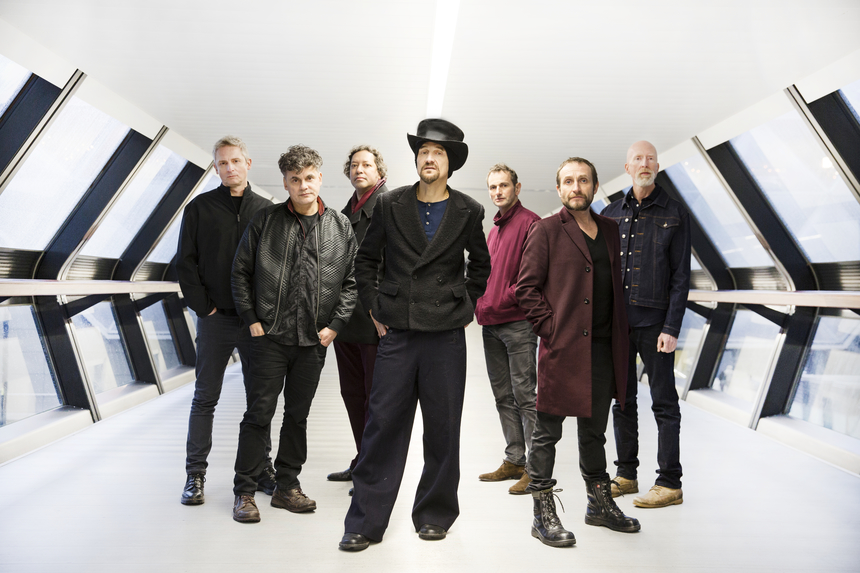 Written by Karl Connor
James' latest album, Living in Extraordinary Times, is arguably some of the best work Manchester Indie favourites James have ever produced.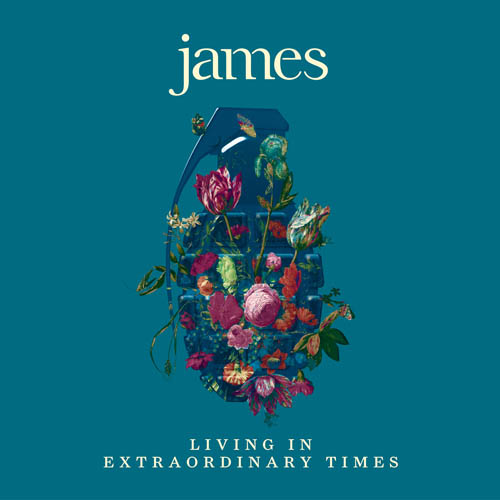 They'll be showcasing it — along with a host of the classic hits that have kept them popular and relevant for well over 30 years — when they bring their tour to Carlisle's Sands Centre on March 20th.
The Guide caught up with Saul Davies from the band, to find out what gig-goers can expect as James make their first visit to Carlisle in a decade.
"Well, for a start we've decided to support ourselves with an acoustic set, so that's something we've never done before," Saul says.
"It gives us a chance to play some songs that we maybe wouldn't get too. We've a very long back catalogue and everyone has their favourites. And because it's acoustic we can do half an hour or forty minutes of that without it damaging Tim (Booth)'s voice, so we can still do a full James show afterwards. We just thought it would be something really different."
James are many people's second favourite band — Saul laments some missed opportunities. "When the album Laid came out and we got a little bit of traction in America, we were supposed to be the next U2, but it never really happened. There have been a few times when it's felt like we are on the cusp of something — like we could be the next Coldplay or something — and then for whatever reason it just doesn't happen. We've probably never quite got the business side of things right." he explains.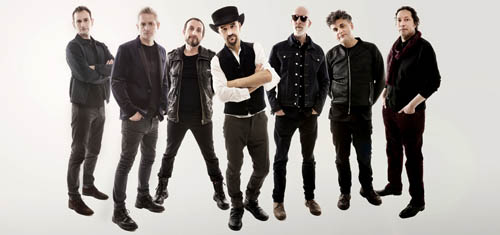 Saul makes those comments without a hint of bitterness — he's a man who's happy in his work, and humble about the success they've enjoyed.
I'm keen to learn how a band that's nearly 40 years into existence keep going and making music that is fresh and relevant.
"We hook up with loads of young trendy bands and steal their stuff, it's as simple as that really" jokes Saul, making a majorly tongue-in-cheek statement, given the reputation James have in the music industry for mentoring new bands; some of which have gone on to eclipse them, in terms of sales at least. *You can catch one of their most recent protégés, Slow Readers' Club, at the Brickyard on Sunday March 3rd.
 "I honestly don't know – we have what I think is a fairly simple process we follow where a few of us get in a room and make a racket. We record it then we can take it away and see if there is something there. We make demos and things start to build into songs.
"I think the last three records have been really good records. I really like them, both in terms of what they say and what they sound like."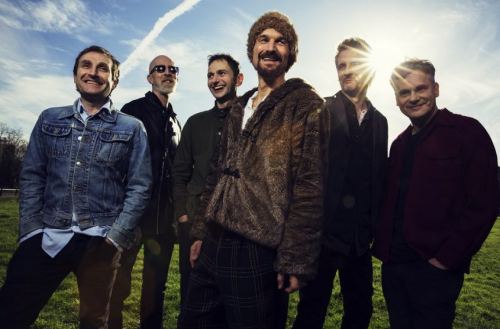 "You never know for sure when it will come to an end, but it certainly didn't feel like we were working on a last album, and in fact we've already started doing some bits for the next album – which if we follow the usual cycle will probably be ready for release sometime early in 2021. That'll be into 40 years of James, which is pretty remarkable really.
"It doesn't feel like we're losing momentum, it's going the opposite way really – so we'd be silly to stop now. It feels like we're gaining momentum, and we're on an upward curve.
"We're going out to Greece, we're going out to do 24 or 25 dates in America. It's really exciting. We're musicians and we love what we do – so as far as I'm concerned as long as there is interest in us, as long as people want to come and see us and promoters are happy to promote us, we'll keep going."
They've been popular to – reigniting the flame for old fans and attracting new ones. They were keen this tour to head back to some venues they've not visited as much in recent years – like Carlisle, where they last stopped off a decade ago.
"Believe me when I say we sit in our dressing rooms and we ask each other, 'is this good value for money?' and 'would I pay to see this?
"Playing massive venues is great in terms of getting paid, and everyone goes to work to get paid, but we wanted to go to some places that we've not been to for a while, because we know that if we're on in Leeds or Manchester or London there will be lots of people travelling to see us. That might involve a train fair, or petrol, maybe even an overnight stay — so going out to towns and cities we've not visited for a while felt like the right thing to do, because our fans are terrific, and we care about them.
"We're coming to Carlisle, which we're looking forward to, we're playing Edinburgh twice this year where as in the recent past it's been Glasgow, and we're going back to Bath for the first time since 1993. That one sold out really quickly, and we're really excited to be going back there."
Tickets for James are on sale now from The Sands Centre or wearejames.com — there are some still available.