It's In The Bag at Chapman's Carlisle Site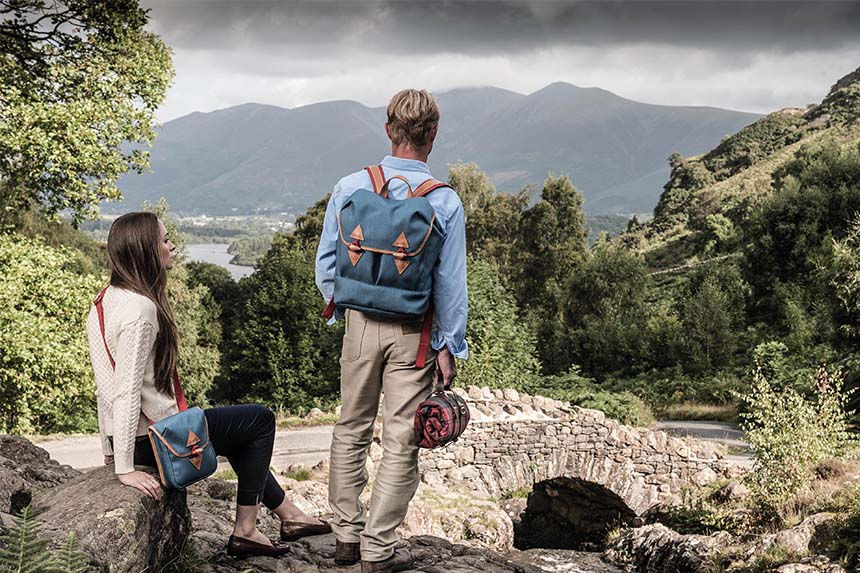 As a renowned luxury brand, Chapman bags are sold all over the world, but their distinguished styles are handcrafted right here in Carlisle.
Founded in Carlisle in the 1980s, John Chapman is now one of the last remaining authentic UK bag manufacturers. While its original heritage is in traditional British field sports, today the brand does not look out of place over the shoulders of stylish professionals, businessmen, travellers and sporting types alike. In fact, there's a design for pretty much every desire.
The brains behind the brand was Carlisle businessman, John Chapman. Following a career in sales, including a stint as Sales Director at House of Hardy – the world's pre-eminent supplier of fly fishing rods and tackle – John started his own bag business. His manufacturing operations began in 1984 on the kitchen table of his own house in Cumbria and before long, expanded into the garage.
John employed a local machinist to stitch the bags, cutting the material and hand riveting himself with his then wife, Jo. Thanks to John's marketing skills and can-do attitude, the company's first year trading brought a turnover of £12,000, a considerable achievement given the odds stacked against him. The company grew rapidly and within a few years, John and Jo had built a successful and profitable business with customers all over the world.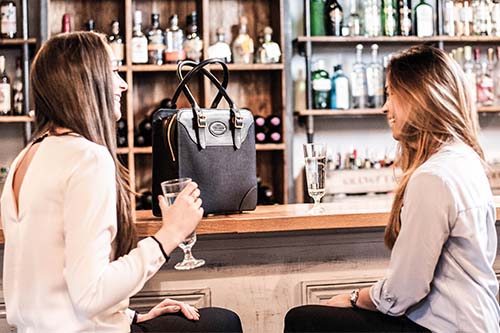 Their bags were carried by royalty, celebrities and politicians, well known clients included Margaret and Denis Thatcher, Robert Plant and Princess Anne. When Sarah Ferguson was photographed wearing a Chapman bag, demand was even further boosted. To keep up with the rapid growth of the business, John rented workshops next to the Metal Box factory in Carlisle, before moving to the current premises on Tannery Road, in Harraby Green Business Park in the early 1990s.
John sold the company in the mid 1990s after House of Hardy made him an offer he couldn't refuse and retired shortly after. Him and Jo still live close by and are in close contact with the current owners who acquired the business in 2006.
The company remains committed to the brand's original values, in particular the Made in England policy, CEO Daniel Chamier explained: "We are committed to Made in England and we always felt grounded in the Borders and Carlisle community.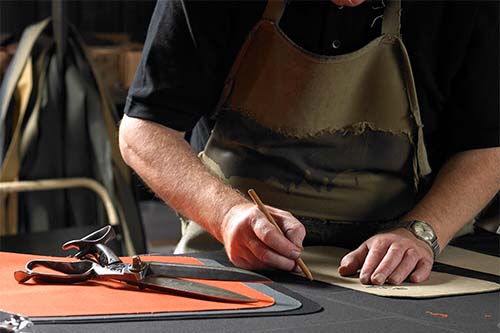 "We are a British brand with British values, such as reliability, style, common sense and humour. We would be selling our customer short if we did not offer our customers a British made product. And there are other practical benefits like lead times, quality control and being able to offer a bespoke service."
And the Cumbrian influence is still very much present across the brand, with many of John's original designs still among the company's best-selling products.
Dan continued: "Our heritage is essential, it's part of our DNA. That's why we use images of Hadrian's Wall and the Borders in our branding. Cumbria and the Lake District and continues to inspire the designs, partly with names such as the Rydal and Dunmail Collections, but also the colours, materials and robust design principles."
At the site on Tannery Road, where the bags are carefully handcrafted, the workforce is made up of local people and apprenticeships are offered to young people in Carlisle who want to learn how to make bags. Dan said: "We make all our bags by hand using traditional manufacturing techniques. This involves a lot of acquired know-how and artisanal skill. We do use machinery such as sewing machines and leather working equipment, but there is always a significant amount of hand crafted skill in each of our bags."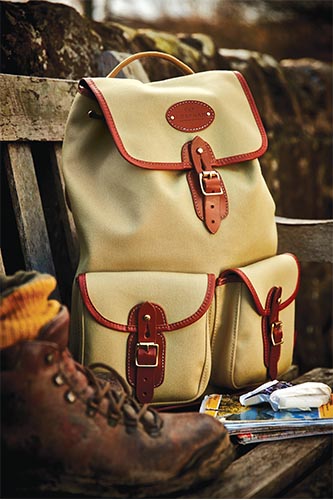 Despite the significant challenges of manufacturing bags in the UK, today a thriving mail order and internet business allows the company to sell their products internationally and they remain resourceful in building the retail side of the business.
And recent investment and renovation of the Carlisle site has allowed the business to significantly expand its capacity and capabilities even further. It's success represents a major vote of confidence in the future of bag making, both in Carlisle and the United Kingdom as a whole.
Share It: