Health Minister to View Pioneering Local Scheme for Veterans

To promote national Armed Forces Day (June 29), Trudy Harrison MP has invited the Secretary of State for Health to view a pioneering scheme in Copeland to retrain forces veterans.
Mrs Harrison this week received an update on the innovative work under way at Westlakes Science Park to upskill and retrain armed forces veterans from all over the country.
Cathy Jackson, head of the School of Medicine at the University of Central Lancashire (UClan), based at Westlakes, said: "We already have some veterans on our Physician Associates program. We have worked with both councils who are keen to help support in very practical ways such as housing and schooling, and we have now also created a route through for spouses into our nursing program at West Cumbria – all taught in West Cumbria,"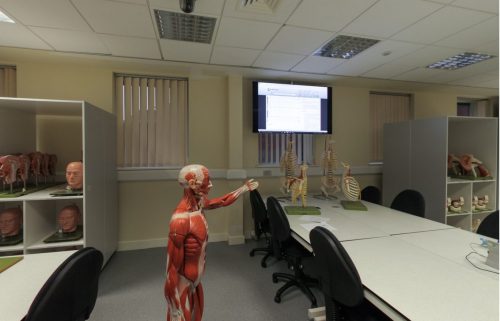 She added: "We can take veterans/spouses onto our Foundation program or our Physician Associate program now.  The PA program is taught entirely in West Cumbria and the Foundation program already provides a route to medicine for them, although two years need to be in Preston at the moment, but within 18 months we would hope to be able to provide the whole program for them in West Cumbria."
Mrs Harrison said: "The potential to upskill and train veterans is both commendable and sensible; after serving our nation, our veterans deserve our wholehearted support.  Welcoming the armed forces community to Cumbria, ensuring their settled status whilst plugging our health and social care sector employment challenges is innovation at its best. I have invited the Secretary of State for Health, Matt Hancock, to come and see this leading work for himself."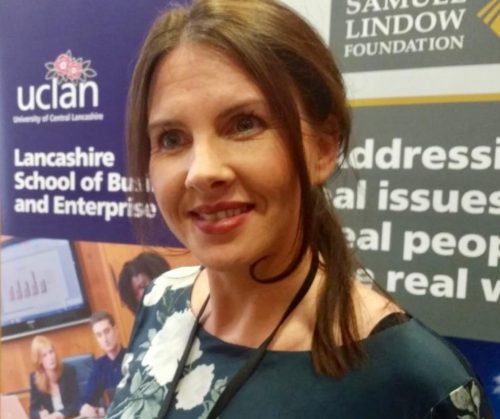 The MP joined the Armed Forces Parliamentary Scheme in 2017 in order to learn more about the challenges faced by the men and women who serve and their families and has visited Naval bases in the UK and abroad.
"This September I shall continue my training with the Army.  As an MP I make decisions and inform policy, so having such an insight has proven vital to my work.  Defence is the largest employer of apprenticeships and also the greatest cash contributor towards research and development.  Our military might and overseas territories reinforce our place in the world, all those who serve, and their families have my upmost respect and admiration," she added.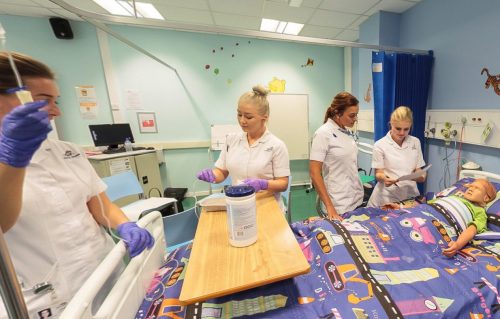 UClan would like to hear from veterans or those preparing to leave the forces who have been involved in healthcare whilst in the forces and would like to become a physician associate or consider training as a doctor – they don't need A levels or GCSEs or a degree, they can either have recognition of their existing experience and qualifications gained in the forces if appropriate – or can join a Foundation year to help them back into education.
For further information contact Cathy on [email protected]. Click here to read more about your local Armed Forces Day celebrations
Share It: