Earthy, Ethereal Escapism from Feather and the Wild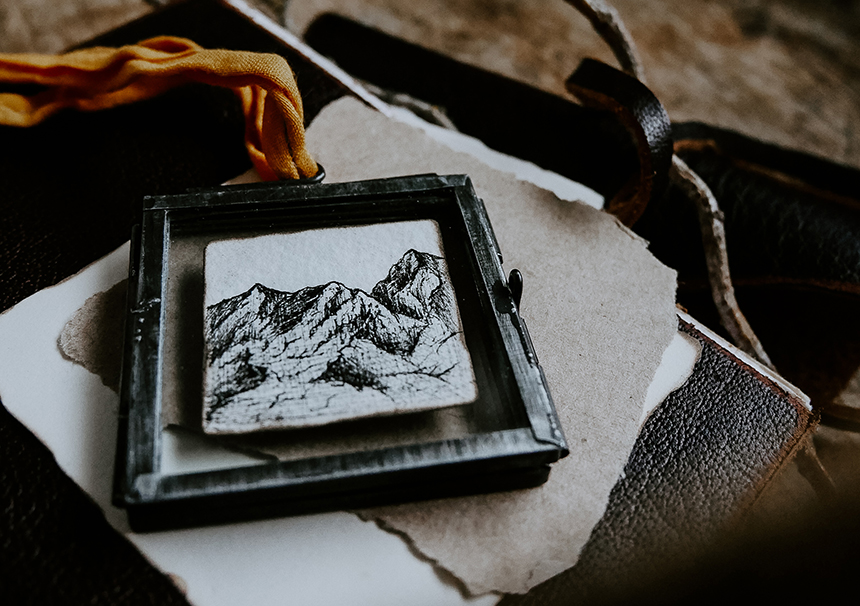 Earthy, Ethereal Escapism
When I ask Victoria Irving where her ideas come from for Feather and Wild she finds it difficult to explain: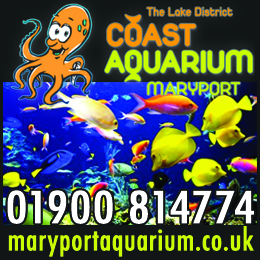 "It's like a feeling or emotion you get when you're out in the fells. I can't describe it because I don't know where it comes from. It's a bit dark, deep and it's something quite raw."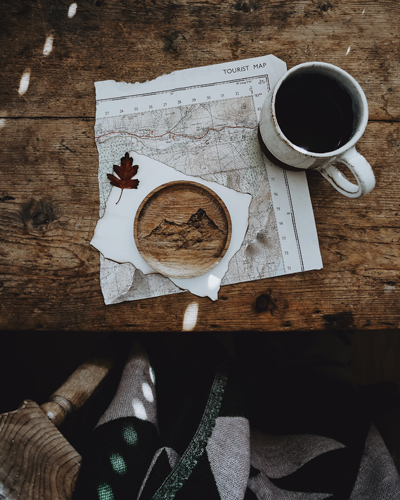 The Feather and Wild webpage goes some way to helping with the following description:
'A sort of a Nordic melancholy of an overcast day warmed through by a scolding mug of perfectly brewed tea. A sort of blue-grey nostalgia wrapping you gently up and holding you till you are ready to step back into the present. A sort of calm that snow silence brings with grey light curling in. A sort of moment of calm and introspection.'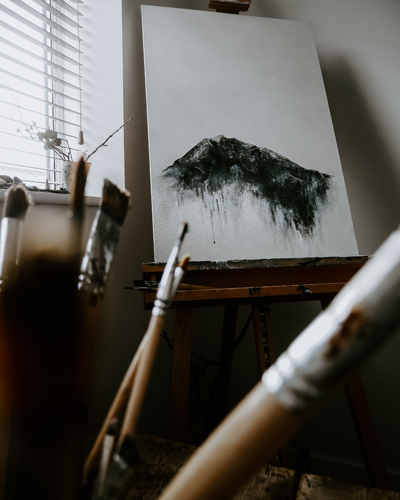 Hopefully, we've cleared it up but what is perfectly clear is that Victoria's art is not your typical Lake District paintings.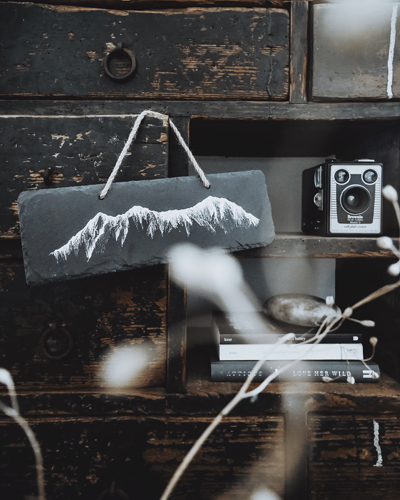 "My creative process starts when I'm surrounded by nature," explained Victoria. "Being outdoors is a creative catalyst. There's a simplicity to my illustrative work and I like to use handmade papers and simple marks with the smallest of fine point pens.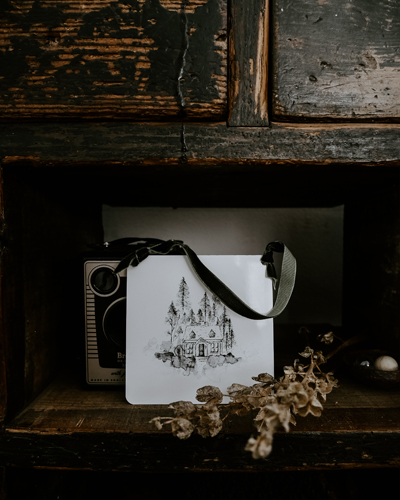 I think I've been in an experimental stage recently and while I've spent the last year trying to figure out what my style is I can say for certain that Autumn and Winter are my time of year. I'm very much driven by the seasons and nature, it's where my inspiration comes from and it helps to be Cumbrian because we are quite used to cloudy grey days."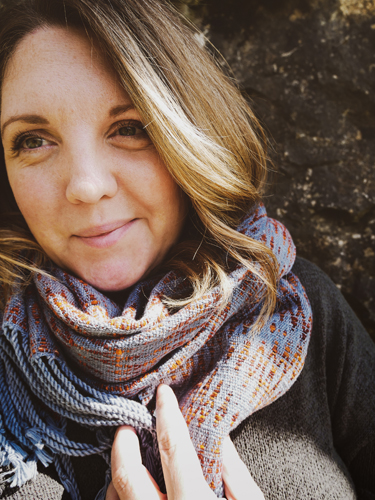 Apart from school Victoria has never had any formal training, although she did study interior design in college, which comes across in her photos. Victoria went on to work for Laura Ashley but also spent a good deal of time working temporary jobs that gave her the freedom to go travelling.
The birth of her first daughter in 2010 changed everything: "I gave up work when I got pregnant, I lost my parents too which was a very big thing and I realised I needed to do something for me. I'd always done art in some way, it was all I'd ever wanted but when I was a kid you were expected to get a proper job, so I never really took it any further.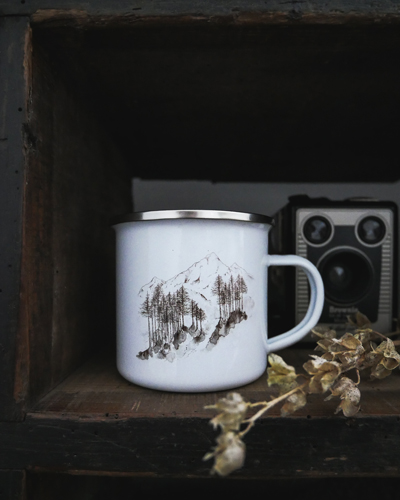 Feather and Wild came about the same time as the birth of my second daughter two years ago. I started playing about with photos and that's where I got my style so I thought I might as well do it."
It was a bold step Victoria is glad she made. She now works from her small home studio painting canvases with acrylics or using Fineliner pens on her drawings, she's also been dabbling with Pyrography, which is a heated metal pen used to burn lines on wood.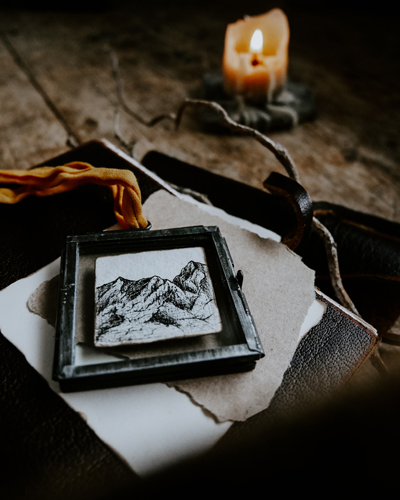 "It's something I enjoy," said Victoria. "I spend hours reflecting on my time in the Highlands and the Lake District to sketch past adventures and dream of new ones. My experiences have helped develop my work. My style was never an intentional thing, there's a lot of emotions involved. I might paint something and I don't know where it comes from and someone on social media will say a word or give it a name, which helps it make more sense to me.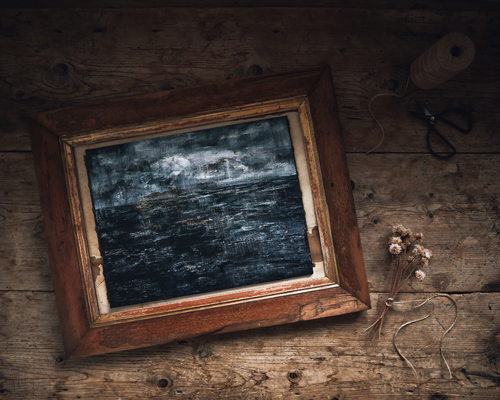 Sometimes a simple pen sketch is enough to evoke a memory or an emotion, which explains why I tend to focus on a certain part of the landscape. Sometimes all it takes is that one focal point and I also quite like negative space because it draws the eye."
There is something special about Feather and Wild art, it does provoke a feeling and is perfect for some earthy, ethereal escapism.
Visit www.featherandwild.co.uk for Victoria's online shop and gallery. You can find more on Facebook and Instagram at Feather and Wild.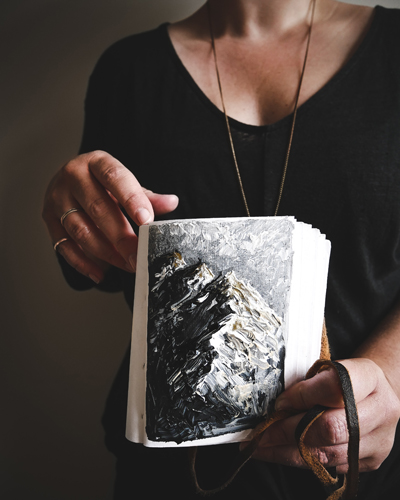 Earthy Earthy Earthy

 
Share It: