Chambers,Workington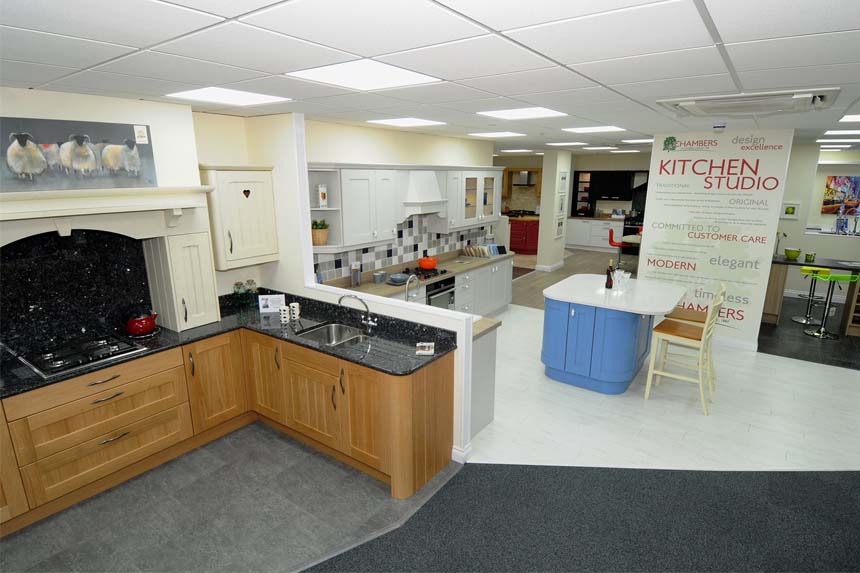 Welcome to G. H. Chambers & Son
G. H. Chambers & Son specialises in high quality joinery services with our aim to offer quality and craftsmanship at competitive prices to the community of West Cumbria and beyond. Founded in 1881, G.H Chambers & Son is one of the area's longest trading family firms and now employs a fifth generation.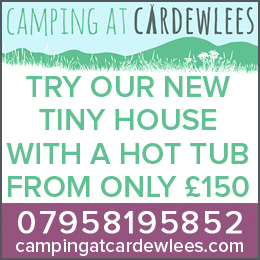 Providing both domestic and commercial joinery services, from minor repairs to full refurbishments, Chambers Joinery can meet the needs of a wide variety of improvement projects.
Our contemporary new showroom, based at Clay Flatts Trading Estate, Workington, showcases our extensive range of products. Our showroom incorporates our large kitchen studio; home improvements centre including doors, floors and stairs; sliding doors, bedrooms and a separate timber and DIY area.
G.H. Chambers & Son pride ourselves on our high standards, attention to detail, excellent customer care and we are proud to have served the community of Cumbria for over 130 years.
t: 01900 602222
e: joinery@chambersworkington.com
https://www.chambersworkington.com/
Sugarcraft Corner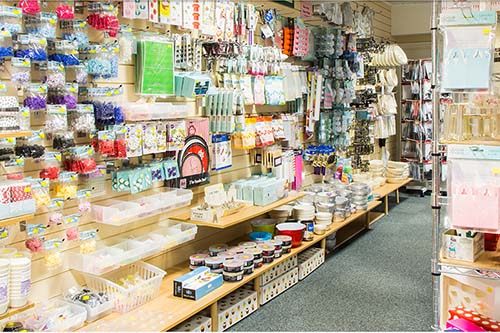 Sugarcraft Corner has developed over the last 20 years in the family business of Chambers in Workington. Within our Kitchen and Home Improvement Showroom we have diversified from our original traditional cook shop supplies to become the specialist Sugarcraft outlet you find today.
This "corner" of our business is now a haven for cake decorators from beginners to professionals, stocking a vast array of sugarcraft and baking materials for customers in Cumbria and beyond. As well as our locals and regulars, we find visitors who are on holiday in the area come along to browse, have a chat and stock up on tools and supplies. We even had one lady on holiday in the Lakes who visited us and then had to go and buy an extra suitcase to take her purchases back to her Ice Cream Parlour on an island in the West Indies!
By responding to the requests of our customers, we have been able to establish a niche in the cake world market. From the bakeware you see showcased on the latest TV programmes to the gadgets and materials used by the professional cake makers, you will find all this and more in our store.
But if you're stuck and need something in a hurry and can't get through we are always happy to take card payments and post small items out to you. Just give us a call and we'll do our very best to help.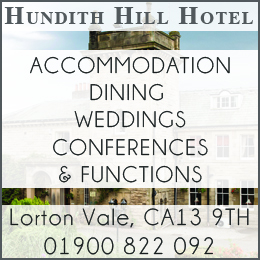 Share It: