Building guitars and communities with Dust N' Bones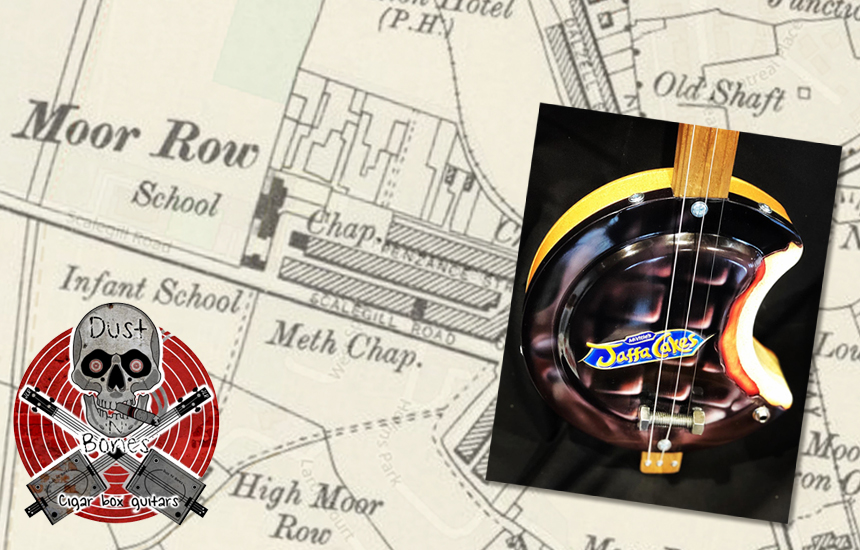 Local long-haired luthier Al Rogan is helping to build his local community by raffling off a special Jaffa Cake guitar to raise funds for the people of Moor Row.
Moor Row has a wonderful community. Our lovely little village is filled with amazing people, services for us to use and groups for us to access. Now whilst there are numerous things posted on social media and in various places throughout the village, there does not seem to be one easily accessible place to go to for all our local information and we fear people could be missing out. The population of Moor Row, on a whole, is older than the national average and it is important to us that everyone in our local community (young, old, and everything in between) are able to access local information, come together and enjoy what Moor Row has on offer.
So, our first fundraising efforts of 2020 will be to raise funds to buy and install a community notice board. It is our intention to fill the notice board with details of events going on in and around the village, local community groups, local businesses and their contact details, and information of local services (Bus time table etc). We have gained permission from the school to install the notice board on the side of their building on Scalegill Road which has given us a location that is passed regularly and easily accessible for all.
Although the primary aim of Friends of Moor Row is to raise funds for the children of Moor Row school, it is important to us to develop projects and events that benefit the community as a whole and we feel that this project does just that. The project is in its early stages but we are very excited to get things started. We hope that you agree with us in our view that it will be an asset to Moor Row, and the people and businesses within it. If anyone wishes to make any donations to help us with the funding of the community board, please just send us a message.
-RAFFLE
Friends of Moor Row, £3 AN ENTRY, comes with slide, DnB flyer and stickers.
Moor Row is the village where we here at DnB live and in fact where it all started.  I'm hoping people from all around the country can spare 3 pound for the chance to win the Jaffer cake slide guitar, piezo pick up so can be plugged in and cracked up! Any profits made go straight to Friends of Moor Row.
The raffle will finish on 07/02/20
Can people please pay by PayPal and tick friends and family so all profits go to the organisation.
PayPal email – dustnbonescbg@gmail.com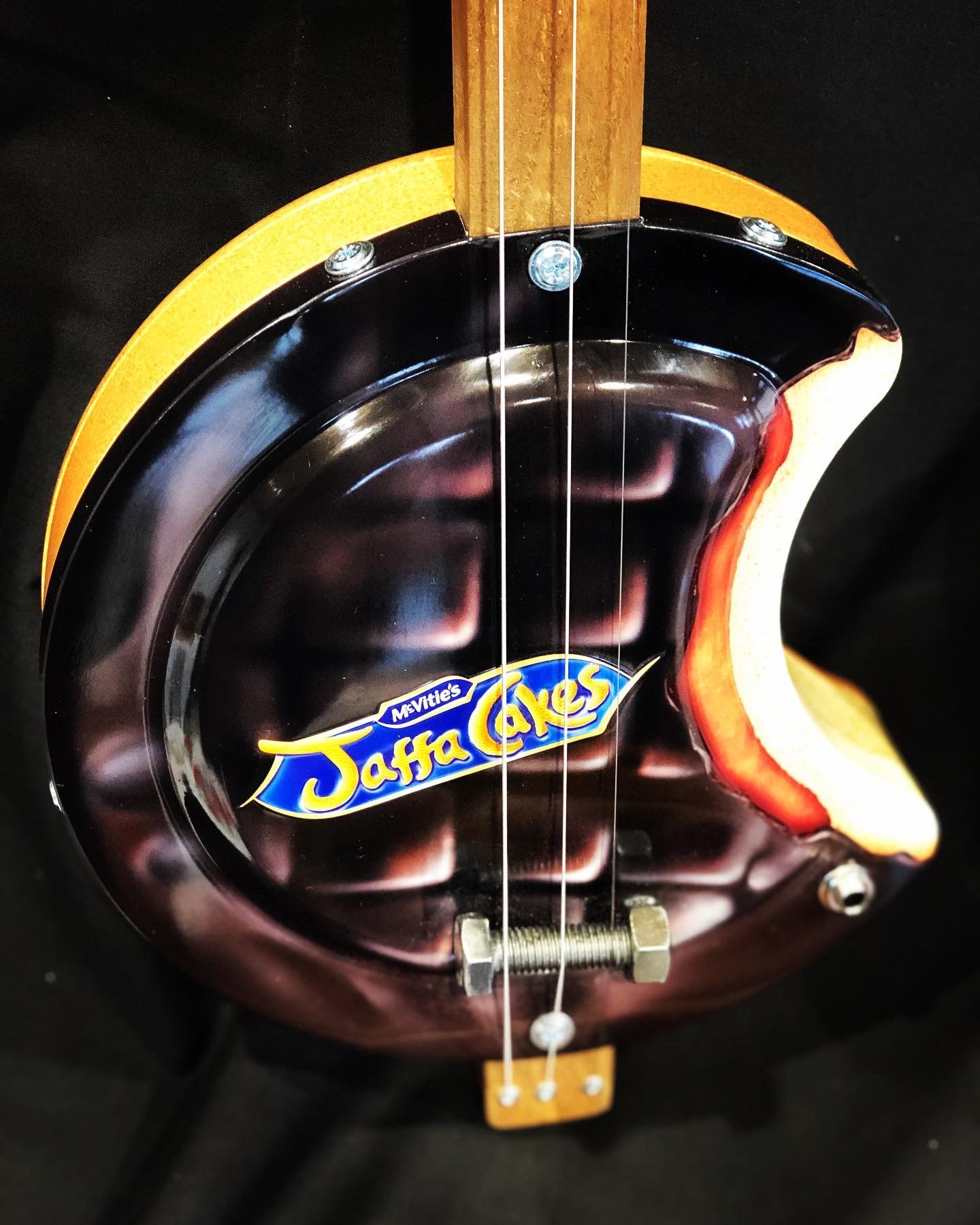 Share It: