There's a Buzz in the air as St Bees Community Radio hits the Airwaves!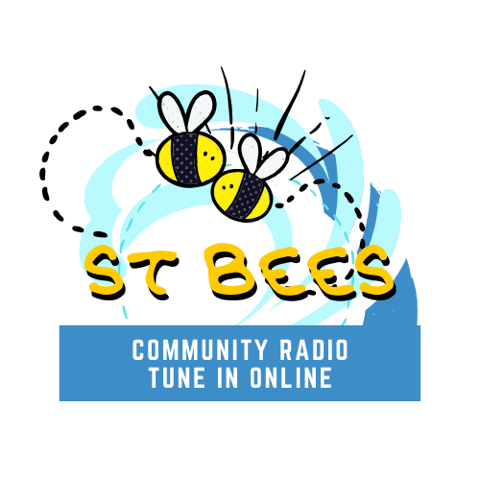 St Bees community group launches community radio and it's buzzing…
A community group in St Bees has just announced the launch of a brand new community radio for the village.
The community radio is designed for the community to come together and keep everybody talking in these unprecedented times. Although the country is going through a period of social distancing this doesn't mean people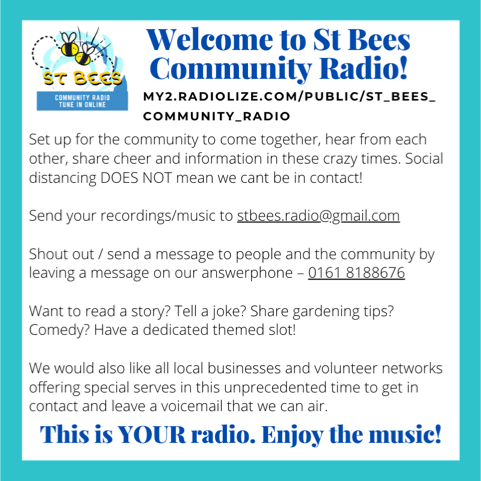 The basis of the radio will be scheduled playlists, guest DJs and slots from performers and members of the local community. The radio wants to encourage local musicians to send in their recordings or music to be aired, details of how to do this are below.
Any local business or volunteer networks who are offering special services during this period of uncertainty are encouraged to get in contact and leave a voicemail that the team can air to the listeners.
As this is a community radio, the team are calling upon all budding Radio DJs, artists, contributors of any kind to get involved. All contributors are welcome, whether they are telling a joke, read a story or have a dedicated time slot focussing on local history, gardening tips or even isolation tips. This is a radio station for everybody.
If you would like to shout out or send messages to people and the community you can do so by calling 01618188676
For enquiries about sending recordings or music please email the team on 
[email protected]
Share It: