Ben Bush – First solo exhibition!
Ben Bush is not just a photographer his ability to capture the magic of the natural world is what sets him apart, and for two months his work will be showcased at the Gaddum Gallery in Windermere.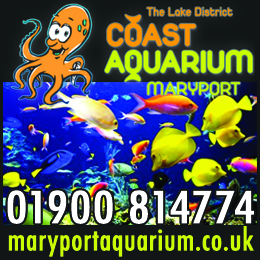 The exhibition starts on Saturday February 2. This event will be Ben's first ever solo exhibition, he said: "I am really excited and maybe a little bit scared. There will be a lot of images displayed but they are all images that I want to share with people."
Ben is a self-taught photographer and his work is a reflection of his raw passion for nature and the world around us, in particular the Lake district, he said: "I love where I live and that we have all this beauty around us. I want to show people that we live in a really stunning place of the world and hopefully encourage them to maybe appreciate what we have right on our doorstep."
One particular aspect of photography that is often a focus in Ben's images is the sky. Ben has a keen interest in astrophotography and that really shows in his work. From images showcasing colourful galaxies, millions of light years away to the stars that scatter our night skies, Bens images take you to another world.
When he isn't taking photos somewhere out in the wilderness, you might find him up a tree, chainsaw in tow. Ben is also a tree surgeon, a profession which again, brings him closer with the natural world.
If you are out and about between now and April 1st then pop into the Gaddum Gallery at The Lake District Visitors Centre at Brockhole on Windermere and see the lake district like never before.
All of the images on display will be for sale, as well as a selection of cards celebrating some of Ben's best photography.
To see more of Bens photos or for more information visit his website: www.Ben-Bush.co.uk
Follow Ben on facebook: @BenBushPhotography 
Share It: