Artist in Focus – Dorothy Ramsay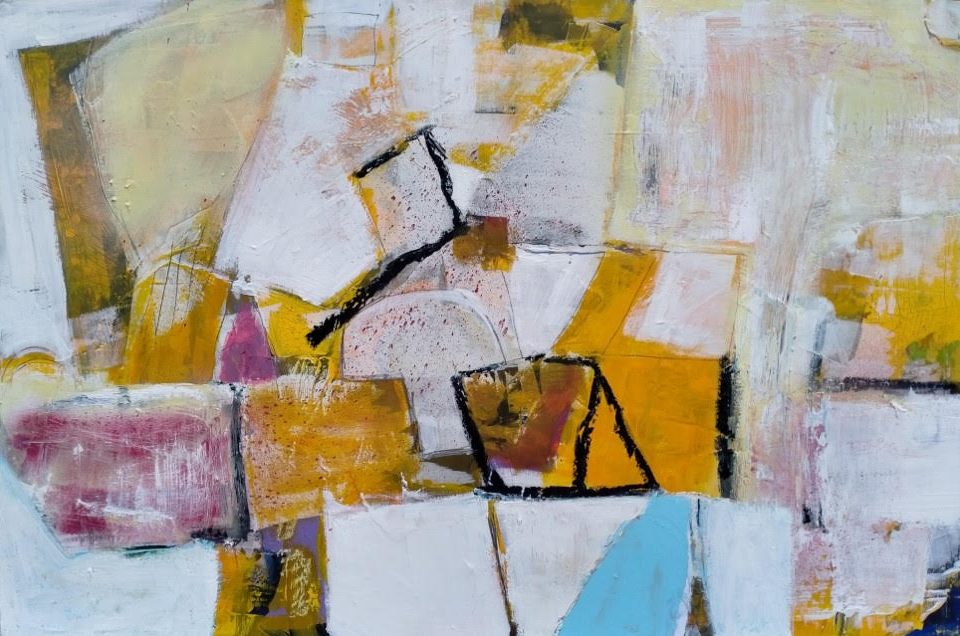 There aren't many artists around that are remotely close to Dorothy Ramsay. Her lively, colourful paintings come to life with their vibrancy and playfulness – constricting herself to nothing, she sets her creativity free and the results speak for themselves!
The story of how she began painting begins when she was a small child, she explained: "As the only child of older parents, along with quite bad dyslexia and living in a time where there was no social media – drawing and painting was a means of keeping a lively child quiet and occupied."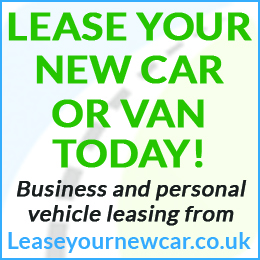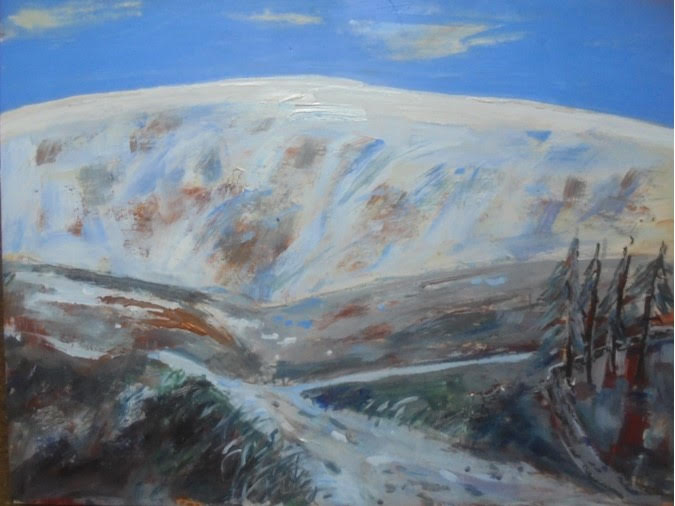 Dorothy grew up with a paintbrush in her hand and has always been a curious and adventurous soul which really comes across in her art. You cannot describe or pin her style of painting because it varies so much from one to another.
From her abstract pictures flooded with colour and various shapes that have you looking from each and every angle, tilting your head left to right, to the more realistic landscapes she paints which jump out at you and draw you into the scene. She truly is a unique artist and the wonderful thing about her work is that there is something for everyone.
Having lived all over the UK Dorothy eventually settled in Cumbria just beneath blencathra, and being retired with very little expenses, she has no need to make loads of money from her art, and with her children grown and moved away she can simply paint for the pure enjoyment of it, she said: "I am free to play, there is no pressure for me to paint something that is more likely to sell, I have the freedom to paint whatever and however I feel in a particular moment, which is wonderful."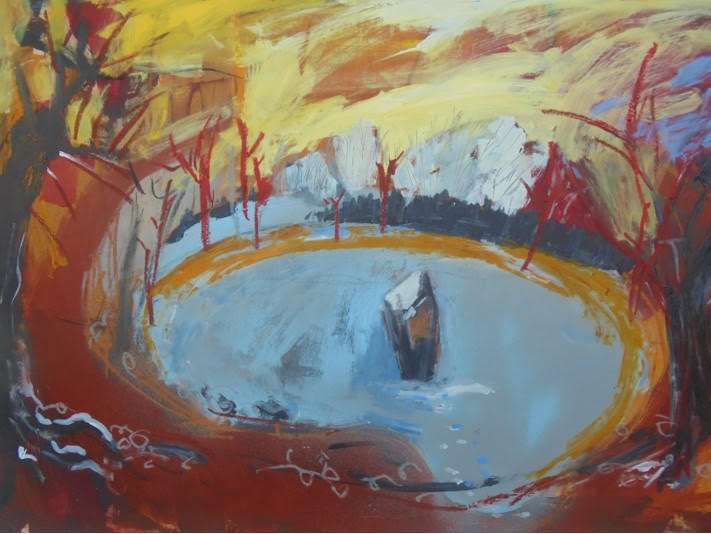 You can catch Dorothy and some of her art at the exhibition at The Old Courthouse in Shap from March 26th – 19th April.
Dorothy's art is available at :
Northern Lights Gallery – Keswick
EVAN Gallery and Studios – Penrith
Dorothy Ramsay-Artist (Facebook)
@Dorothyramsayartist (Instagram)
Share It: