Armathwaite Signal Box, Colourfully Obsolete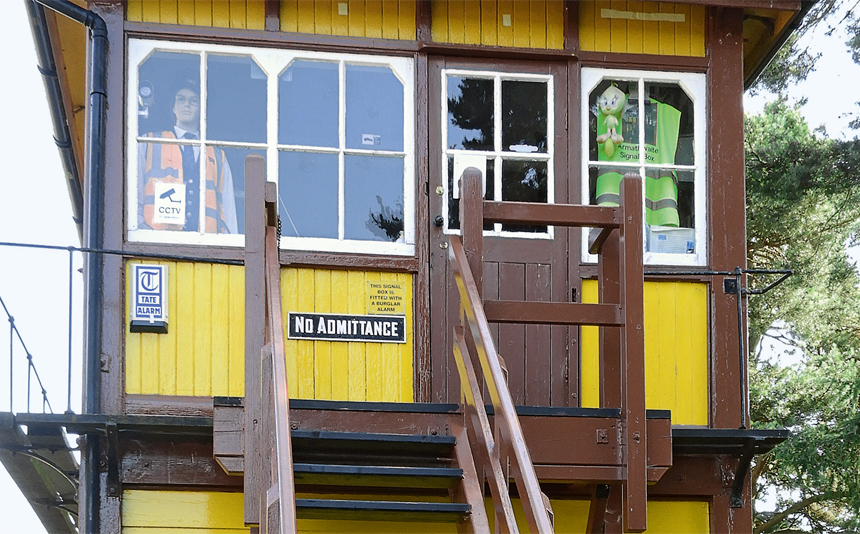 Armathwaite Signal Box, Colourfully Obsolete. The Settle to Carlisle line, completed by the Midland Railway Company in 1876, had a transformative impact over the North of England. One of the major changes was the increase in the number of tourists in beauty spots.
Due to its geographical position amidst the epic landscapes of Cumbria and North Yorkshire, the line is a feat of engineering.  Over 72 miles of tracks and 380 bridges were built, including 21 viaducts, 14 tunnels and 1 aqueduct. Those are the predominant features but others too were essential for the smooth running of operations.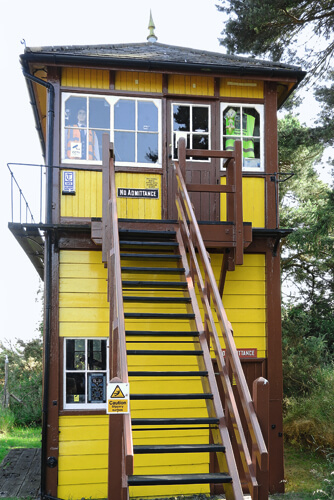 Signal boxes, most now made obsolete by the advance of technology, were vital to ensure that trains didn't collide. Trains don't manoeuvre around obstacles, train drivers need guidance.  At first, this was the job of the point-men with their individual levers and semaphore signals, but when the traffic got too heavy, the levers were brought together under one roof.
The signal box at Armathwaite Station was brought into service on the 16th of July 1899 and closed in 1983. Volunteer members of Friends of the Settle – Carlisle Line restored the building in 1992. The previous one had suffered fire damage. Sitting pretty, a little way away from the platform, the rebuilt wooden construction with its tiled roof is now a small museum. It contains the original 16-lever frame and interesting exhibits related to the history of the place and of the famous line. Many instruments to control the box have been returned to their original position.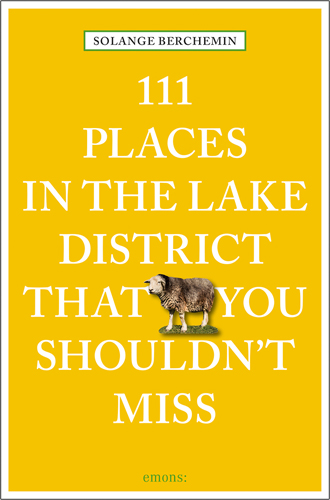 It is open for accompanied tours most Sundays and on request. The building's striking colours, bright yellow and brown, were the original colours of the Midland Railway Company. Picking the correct shade might have been a problem as original colour photographs were rare and often misleading.  The only thing we know is that pre-nationalisation, railways were a colourful affair.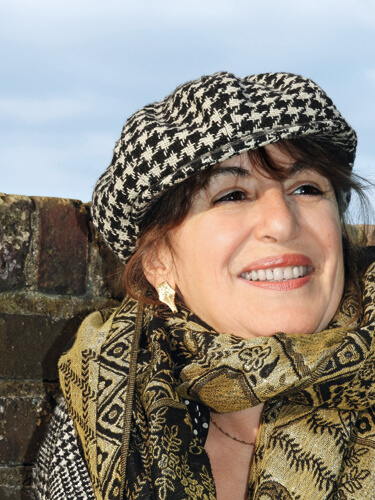 Getting there: By car, take A6 from Carlisle or Penrith and lookout for a sign to Armathwaite. Parking spaces are beside the entrance to the northbound platform. Hours Sun 10 am – 5 pm, 4 pm in winter.
Excerpt from '111 Places in the Lake District That You Shouldn't Miss' by Solange Berchemin, published by www.accartbooks.com/uk
Share It: