Britain's First African Settlement
Rethinking Britain's immigration history
In Burgh-by-Sands, there is a memorial plaque that reads, 'The first recorded African community in Britain guarded a Roman fort on this site in the 3rd century AD'.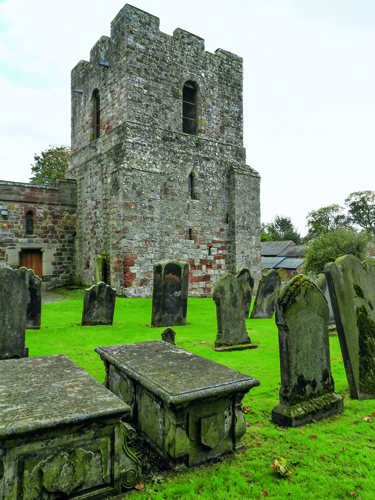 It was placed beside the gate to St Michael's church by the BBC's history unit in 2016.  A complementing timeline in the churchyard, which overlies a Roman fort near the western end of Hadrian's Wall, gives visitors an insight into the important events that happened here.  A replica of the plaque can be seen in the display area in the church tower.
About 500 Roman soldiers were garrisoned at this fort, which was called Aballava ('the apple orchard'). They came from across the Roman world and included a unit that had been recruited in Morocco called the Numerus Maurorum Aurelianorum, named after emperor Aurelian. They were stationed at Burgh during the third and fourth centuries.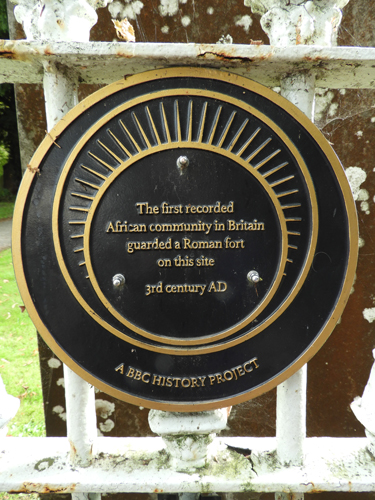 Outside the fort was a civilian settlement where retired soldiers lived with their wives and children.  So much of their blood and culture must have been African that this is considered the first known African community in Britain. Their presence here, in the diverse society of the Roman empire, is a reflection of our modern world.
St Michael's church was built in the 12th century, using stones from the ruins of Hadrian's Wall. Its history is unique and turbulent.  In 1307, King Edward I – 'the Hammer of the Scots' – who had been on his way north to put down a rebellion led by Robert the Bruce, died in his camp north of the village. His body lay in state in the church for 10 days before being taken south.
The border warfare continued and by 1360 the area was so dangerous that the villagers added a fortified bell tower to their church as a place of safety.  The reinforced door, the spectacular heavy iron gate to the tower and the arrow slits in its thick walls are all testimony to that time.
Excerpt from '111 Places in the Lake District That You Shouldn't Miss' by Solange Berchemin, published by www.accartbooks.com/uk
Share It: