Carlisle's Turkish Baths – Moorish, and moreish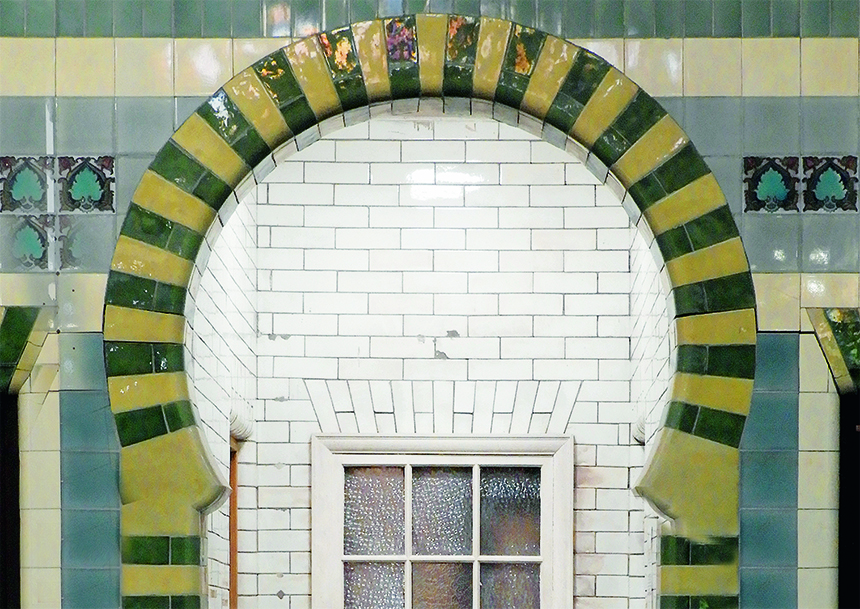 Carlisle's Turkish Baths
Eighteenth-century hammams are associated with places in the Islamic world, not exactly what you expect from a modern swimming complex in Carlisle.
Even more extraordinary, this beautiful Edwardian suite dedicated to health opened on 20 September 1909 and has not changed since its construction, although the space has recently been repaired and brought up to modern standards. The Turkish Baths still have their original features and fulfil the same function today as they did in yesteryear. For a visit, a deep clean and a bit of relaxation, you'll need to leave your walking boots outside, slip into your swimming costume and head for the basement next to the swimming pool.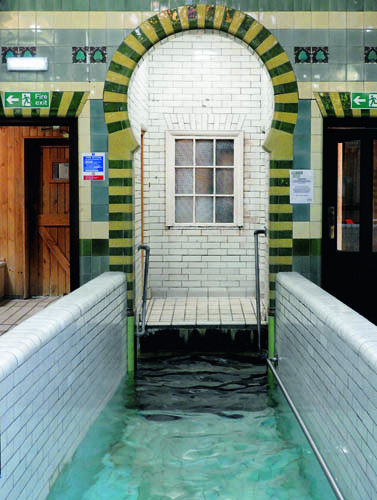 Designed in a flamboyant Moorish style of blue, green, cream and grey glazed brickwork, the central room is without a shadow of a doubt the masterpiece. On each of its sides are two sumptuously decorated columns. Their motifs are reproduced throughout the room. There are five changing rooms on each side and each is equipped with a lounging bed. These are separated by the original wooden screens of art nouveau panels. The centrepiece is an ice-cold plunge bath in a horseshoe shape. The bath still has its original steps and it is accessed either from the hot sauna or the even hotter steam room. It is positioned at the end of the main room, right under a beautiful arch. Natural light comes in through the windows, which are bordered by stained glass, and the speckled floor is made of terrazzo tiles.
There are only a handful of traditional Turkish baths still open in Britain, a huge contrast from the Victorian era when every town of respectable size had to have one. That puts even more importance on the fact that the Carlisle Turkish Baths was recently allocated its grade 2 listed status.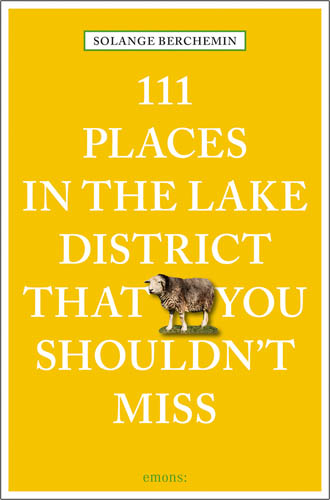 Excerpt from '111 Places in the Lake District That You Shouldn't Miss' by Solange Berchemin, published by www.accartbooks.com/uk
Share It: