Ant Brown's Braised Baby Gem Lettuce with Peas, Mint, Bacon and Mustard Mayonnaise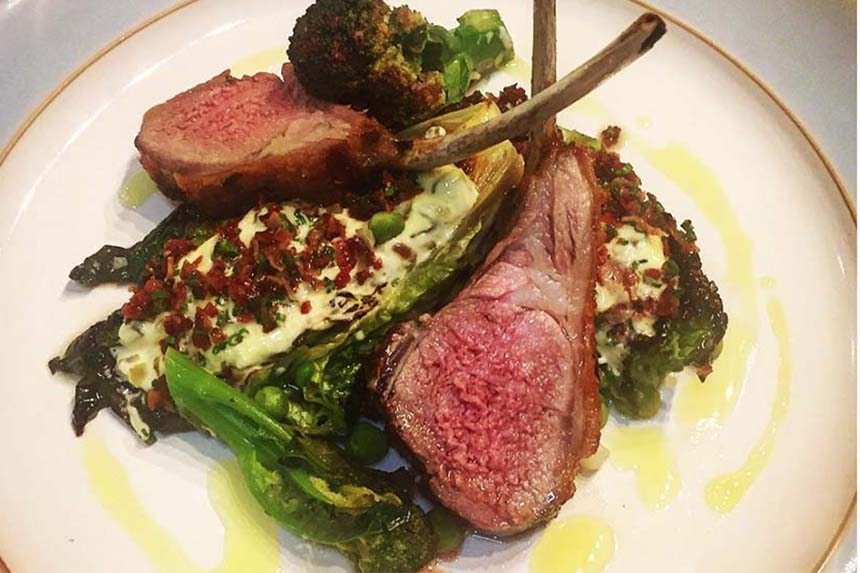 Cumbrian chef, Antony Brown treats us to another seasonal recipe. Head over to Ant's Facebook page @antbrown to watch him cook this dish live.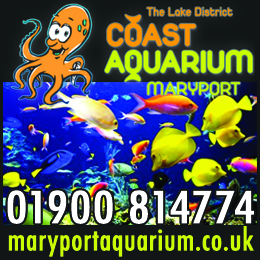 A play on the classic dish Petit Pois a la Francaise, this side dish works really well with a variety of meats, fish, or vegetable main courses. I've served it alongside a beautiful roast rack of local Hogget and some seasonal Purple Sprouting Broccoli.
Roast Baby Gem
2 x Baby Gem, cut lengthways
1 x Fennel, chopped
1 x Shallot or small Onion, chopped
1 x Clove of Garlic, finely chopped
½ Glass of White Wine
500 ml of Vegetable or Chicken Stock
200g Frozen Peas
Juice of ½ Lemon
200g Purple Sprouting Broccoli, blanched and cooled immediately in cold water
6 x Leaves of fresh Mint, shredded
Mustard Mayonnaise topping
1 x Tablespoon of Mayonnaise
1 x Teaspoon of Dijon
25g of Finely Grated Parmesan
Squeeze of Lemon Juice
3 x Rashers of Streaky Bacon, sliced and fried until crispy
½ tablespoon of chopped chives mixed with the crispy bacon
Gently sauté the fennel, garlic and shallot in a little vegetable oil until tender
Add the wine and reduce the liquid by half
Add half of the stock and let the mix gently reduce
Meanwhile heat a separate frying pan, season the baby gem with salt and sugar, and fry in a tablespoon of vegetable oil until beautifully caramelised
Remove the baby gem and set to one side, and then add to the vegetable mix
At the same time add the blanched broccoli to the pan and cook it together for 2 minutes to heat through
Now add the frozen peas, and cook for a further 2 minutes.
Remove the baby gem from the pan, dry on paper towel and coat the caramelised side with the mustard mayonnaise and crispy bacon and chive mix
Add the mint and lemon to the pea mix, and taste for seasoning
Plate up the peas mixture, and place the gem and broccoli on top alongside the meat, fish or vegetable of your choice!
Share It: