A local beer with plenty of air miles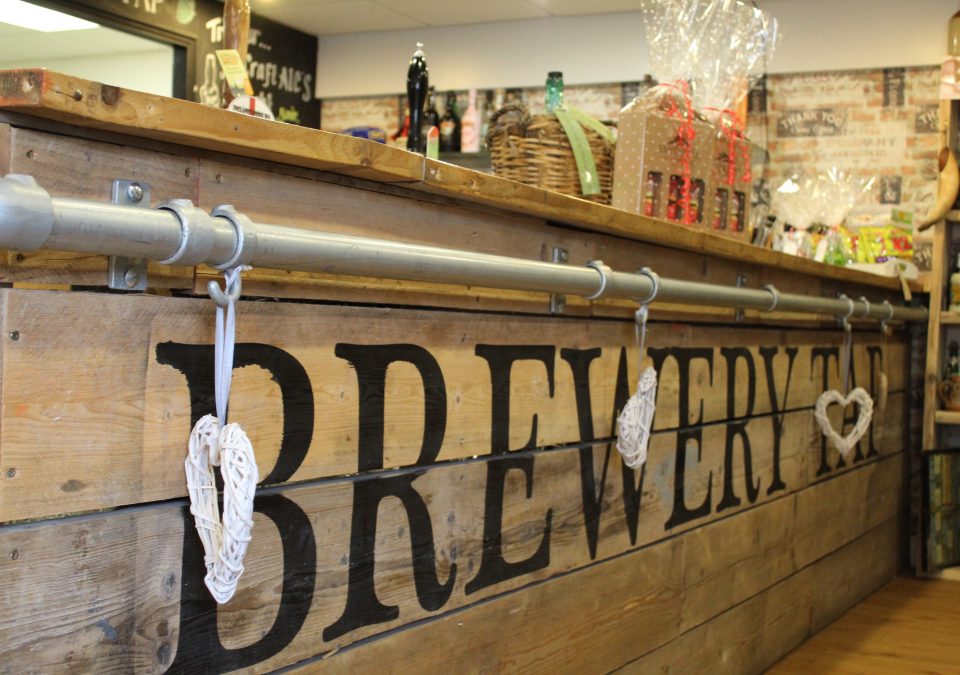 Ennerdale Brewery has always offered beers that are distinct, full of flavour and uniquely Cumbrian. So it won't surprise beer lovers to learn that the key ingredient to their latest creation has been collected within ten miles – as the bee flies – from the brewery.
According to owner Paul Zanacchi, using local products is high on the agenda: "We like to release a few seasonal beers throughout the year, and with a mind to keeping ingredients local we approached the Whitehaven and District Beekeeping Association. Using local honey means native flowers and it should give our new beer called Honeycomb, a very distinct flavour."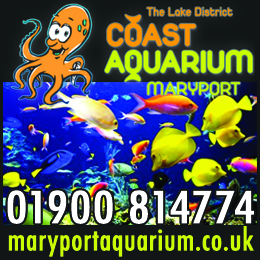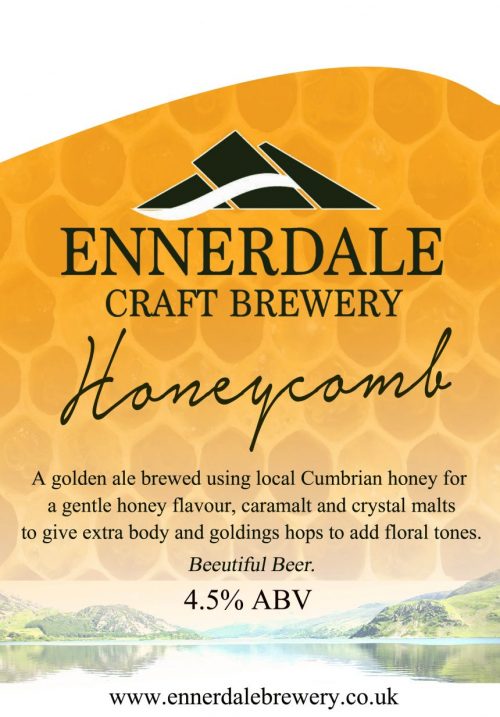 Honey in brewing is not a new idea, it's been associated with the craft since time immemorial. Honey beer was favoured by the Egyptians, however The Chair of the Whitehaven and District Beekeeping Association Grahame Pinches was delighted with the novel idea when the brewery approached local beekeepers:
"All the honey for the new beer comes from hives dotted about the countryside within a few miles of the brewery. The honey is distinct to our area and has come from local wildflowers, hedgerows and native trees like Blackthorn and Hawthorn. Cumbrian bees are very tough, they forage at lower temperatures than other bees and they work harder for their honey. We like to think our honey tastes better because of it."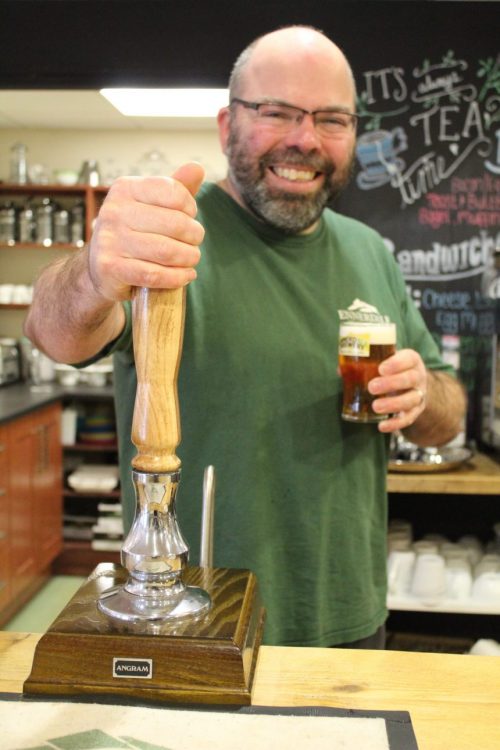 Head brewer, David Morton thinks beer lovers will be surprised by the results: "Honeycomb is a Golden Ale with a gentle honey flavour. Honey sugars are completely fermentable which can leave the flavours but without the sweetness so I've added crystal and cara malt which give body and sweetness. Goldings hops adds a floral flavour but the taste of honey is a distinct feature."
Like the bees that have helped produce this marvellous beer it's best not to dawdle. Honeycomb can never be fully replicated again and is available in casks for the next three months. Bottles are also on sale in the Brewery Tap.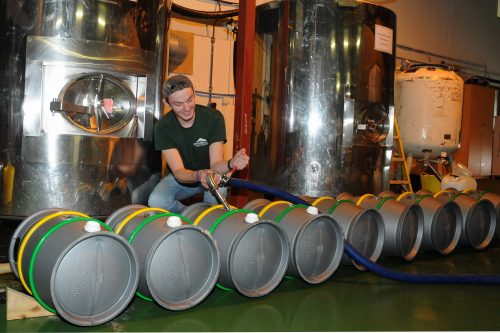 For more information on any product from Ennerdale Brewery visit www.ennerdalebrewery.co.uk, call 01946 862977 or drop into the Brewery Tap.
Share It: