Whitehaven Summer Fun in the Sun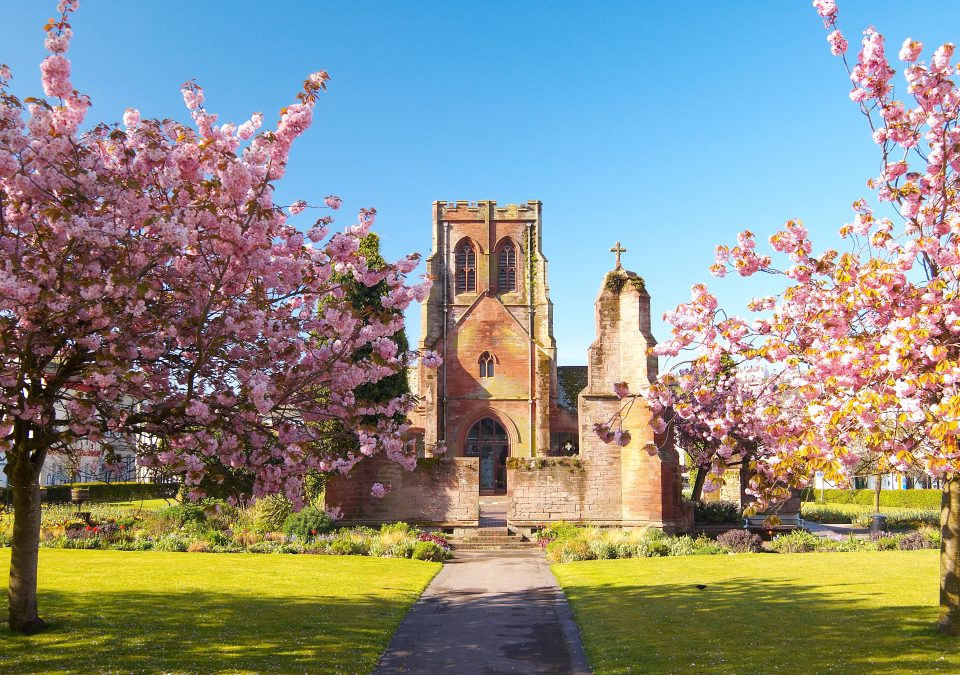 Whitehaven Summer Fun in the Sun – With the light nights finally here and the sun shining brightly – we can finally start getting excited for the summer of 22! Whitehaven is gearing up for a fantastic summer of events – and it's looking good!
For the last couple of years, Whitehaven Town Council has bent over backwards to support local traders and help bring people back into town with The Cumbrian Traders Markets.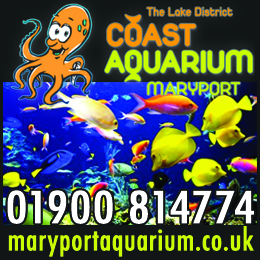 Last year there were several events held in St Nicholas gardens all of which were a great success. Traders did well and locals had a great time browsing, tasting and trying the various wares on offer. The first of a series of Cumbrian Traders Markets returns on May 27th. This is a fantastic opportunity if you are a crafter, baker, maker or creator to get involved. Remember – stalls are Free – so if you are wanting to pitch up and get involved, then get in touch with WTC.
These markets allow local traders to come together amongst the lovely spring blooms that surround the gardens and showcase what they have to offer as well as bringing people into town to enjoy and engage with the many fantastic businesses throughout the town.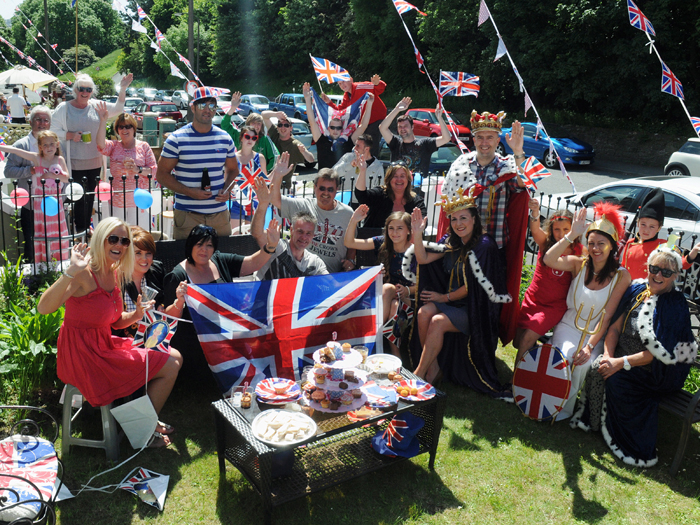 As Well as a series of Traders Markets there is lots more going on in celebration of the Queen's Platinum Jubilee.
Starting on Monday 30th May to Sunday 5th June there will be a photo exhibition held in a large marquee in St Nicholas Gardens. The exhibition will show how Whitehaven has changed in the 70 years that Queen Elizabeth has reigned. The town will be decked out in red, white, and blue bunting throughout the week and there will be a competition to find the Best Dressed Shop Window – also St Nicholas Church will be illuminated from June 2nd – 4th.
From June 2nd the Continental Market and Taylors' funfair will take to the harbour for the first of four days. The official reading of the Jubilee proclamations will also take place in St Nicholas's Gardens on the same day.
There will be street theatre on Thursday 2nd and Friday 3rd from the Fairly Famous Family as well as assorted musical entertainment on the harbour on Friday and Saturday. Friday and Saturday will also see St Nicholas gardens become a battleground as a Viking reenactment group takes us back to a time of raiding and pillaging.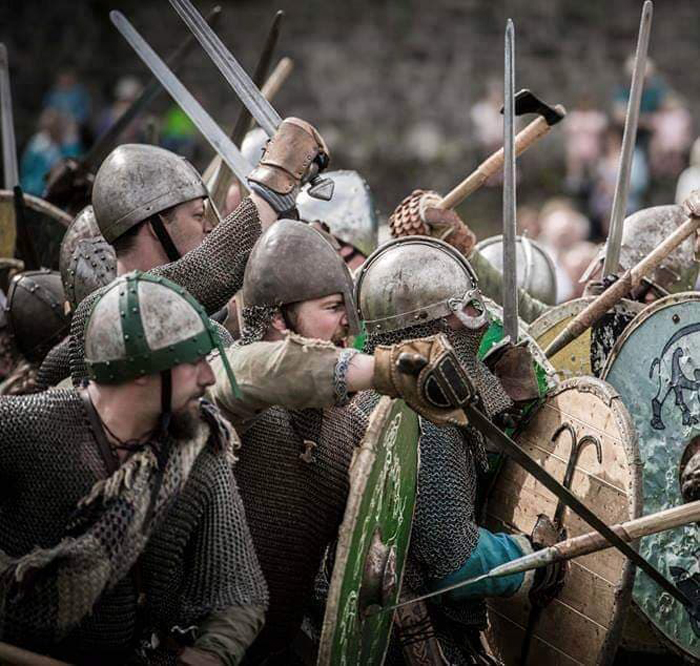 With so much going on this is sure to be a weekend not to be missed!
Later in the month, on June 23rd, there will be a science show held in St Nicholas's gardens for local schools to get involved with and enjoy and finally – on the 24th St Nicholas' gardens will play host to The Antiques Market.
The Cumbria Traders markets will run throughout the year and offer traders free stalls.
If you are a trader and would like to get involved contact Whitehaven Town Council for information. The dates currently lined up are: 29th July, 26th August and 2nd December.
For more information – head to www.whitehaventowncouncil.co.uk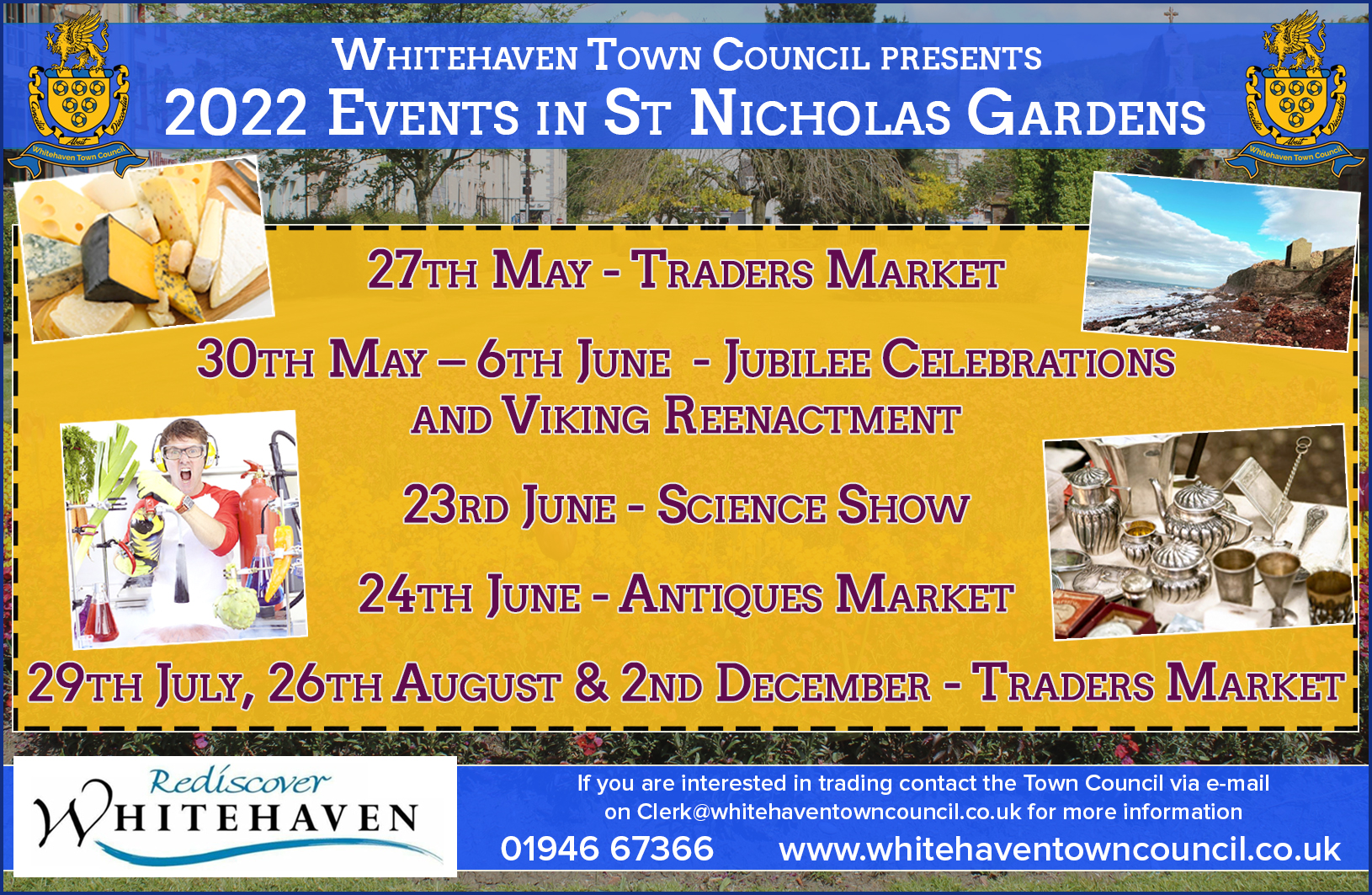 Share It: