Voices in the Land Festival at the Senhouse Roman Museum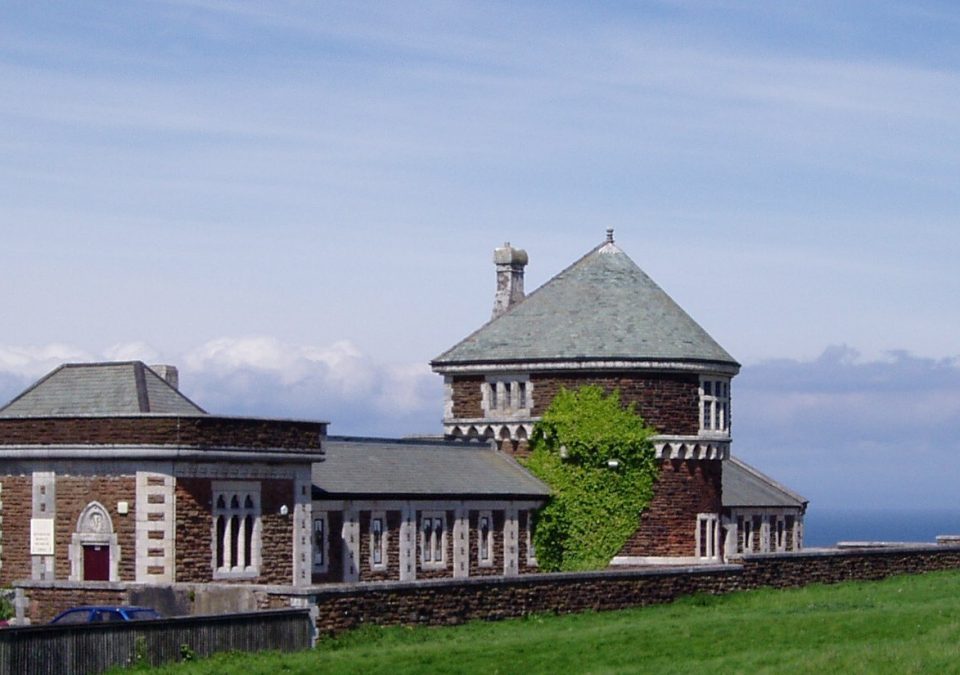 Authors, books, workshops and more!
What and where are the stories in the land?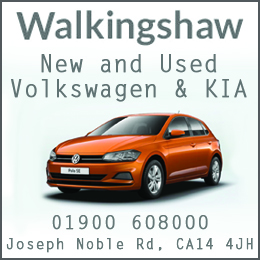 What voices, what echoes can we discover as we travel over ancient
landscapes in Cumbria and further afield?
Maryport's innovative Arts & Literature Festival kicks off again at Senhouse Roman Museum from 15th– 17th November 2019 with a fascinating range of speakers on the theme of 'VOICES IN THE LAND'.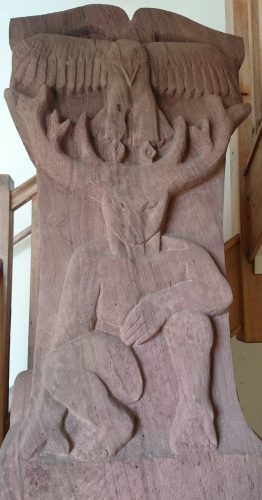 How does place influence biography? Do places hold a 'charge' of the people who came before, and do they still speak of some essence the biographer seeks to capture? This year's exciting and challenging list of speakers include respected biographers Grevel Lindop and Kathleen Jones discussing 'The Art of Biography'.  Greville and Kathleen will follow the opening of Maryport's Arts & Literature Festival by Radio Cumbria's Helen Millican, doyenne of the highly popular Arts programme, 'The Arty Show'.
Events this time range between exploring Cumbrian roots, growing up in the USA, a mystery novel set partly in Jerusalem, and finding the power of Nature in a corner of London and Denmark. Friday will begin with an exploration of Outdoor Writing when columnist and author Vivienne Crow will talk about her career as an outdoors writer and lead a workshop, and Caroline Gilfillan and Zosia Wand will talk about their novels rooted in Cumbrian places. In complete contrast Dawn Hurton will talk about her project based in Penrith which led to creation of her amazing automatons, characters in the landscape inspired by a 17th century map. The automatons will be on display all weekend, including one of 'The Monocled Mutineer', subject of author Jim Cox's talk on Saturday! Eliza Harrison, best known as Eliza Forder for 'Hill Shepherd', takes on a new direction as a novelist with 'the Mystery of Martha' set partly in Jerusalem and partly in Cumbria.

On Saturday evening, best-selling author, and one-time Cumbrian farmer Philip Walling will return to his roots to talk about the influence of landscape on his writing on his book 'Counting Sheep' and 'Till the Cows Come Home', just out in paperback. David Clemson explores the catastrophic train crash which marked the landscape so deeply close to Carlisle, as troops travelled to the Western Front during the First World War, in his novel 'Two Days in May.'  American actress, author, playwright and producer Susan Merson will discuss her recent biography. 'Dreaming in Daylight', about growing up in a Jewish community in the USA, and lead a Script Writing and Drama workshop.
Sunday will see a Poetry Workshop in the morning with the renowned Hebridean poet James Knox Whittet, also current President of the prestigious Suffolk Poetry Society. Karen Lloyd journeys around Morecombe Bay in all seasons in a triumph of Nature Writing, while Angus Winchester's book, 'Landscape and Inspiration' will explore his love of the Cumbrian landscape. Retired GP Jim Cox, author of 'Who Shot Percy Topliss?' will talk about the myth of the 'Monocled Mutineer', his work as a writer and his experiences as a rural GP in an award-winning rural practice in North Cumbria. Finally, the powerful 'Plot 29′ and the later 'Mornings' takes us to London for Allan Jenkins' passion for his allotment, which gives solace in his hectic life as Food Editor of the Observer, and Guardian gardening correspondent, which acts as a counterpoint to his traumatic childhood as a Barnardo's boy, as well as lyrically evoking the natural landscape of Denmark.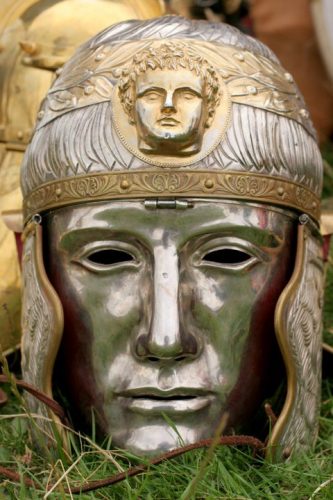 The Festival concludes with a poetry reading: 6+ poets with tea and cakes, including contributing poets to the award-winning Cumbrian anthology 'This Place I Know,' alongside James Knox Whittet, Angela Locke, Grevel Lindop, Kathleen Jones and Ian Taylor, accompanied by the haunting Gaelic music of singer Anna MacCrae who will make the trip from her home on The Isle of Barra.
Lots of exciting events and incredible authors, all taking place over the three days in November, against a unique background of the Roman artefacts in the Museum, an intimate atmosphere reminiscent of an 18th-century coffee shop with wine and chat about books, a chance to get up close and personal with the authors. A 'bijou' Festival not to miss!
The Festival is funded by an Arts Council England Project Grant.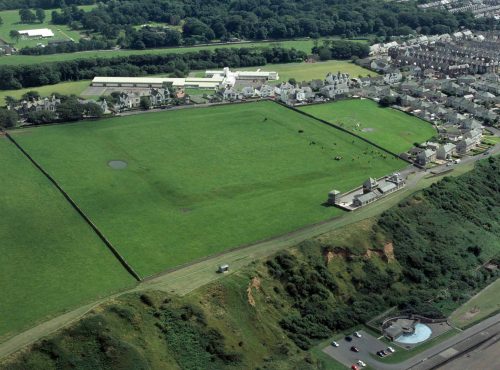 Festival programme
Friday 15th November
10am – 1pm: Outdoor writing workshop with Vivienne Crow
Vivienne is an award-winning outdoor writer and photographer. In this workshop she will share her knowledge and experience with participants of all abilities, who will have an opportunity to produce their own work inspired by the spectacular landscape of Cumbria. £5.00 (booking essential)
1.30pm – 2.30pm: A Sense of Place with Caroline Gilfillan and Zosia Wand
Caroline and Zosia will be in conversation, sharing how landscape has been an inspiration to them and how their love of the Cumbrian landscape has had an impact on their writing. Audiences can expect to share a lively, interactive experience with two emerging Cumbrian novelists. £5.00
2.30pm – 3.30pm: Characters in the Landscape with Dawn Hurton
Dawn will be talking about her magical automata, inspired by a landscape project set in a 17th century map of Cumbria. A selection of Dawn's automata will be on display in the museum throughout the festival weekend. £5.00
4pm – 5pm: Eliza Harrison – The Mystery of Martha
Eliza will discuss her novel set in Cumbria and Jerusalem. Eliza is the author of 'Hill Shepherd' (as Eliza Forder). Her presentation will include the research involved in writing the novel, half of which takes place in Borrowdale. £5.00
7pm for 7.30pm: Festival Launched by Helen Millican
This year's festival will be launched by Helen Millican, presenter of Radio Cumbria's The Arty Show. The launch will be followed by distinguished biographers Kathleen Jones and Grevel Lindop 'in conversation' about the inspiration that landscape and 'sense of place' has had on their work. £5.00
Saturday 16th November
10am – 1pm: Theatre and script writing workshop with Susan Merson
Theatre and Script Writing workshop led by a Broadway producer, author, playwright and actor. Susan has a long history of supporting and developing new plays and playwrights in the USA. Her mentoring skills have been polished on Broadway and in regional theatre. £5.00 (booking essential)
1.30 – 2.30pm: David Clemson – Two Days in May
On 22 May 1915 three trains collided outside the signal box at Quintinshill near Gretna Green. This debut novel highlights acts of compassion and heroism by ordinary people and their efforts to help those injured in that horrific crash. Months later the Courts decided where the blame lay. Who had their hand on the signal lever? David Clemson's father was an engine driver in the days of steam. Long-fascinated by trains, David is a teacher and successful textbook author. £5.00
3pm – 4pm: Jim Cox – Who Shot Percy Toplis?
Dr. Jim Cox OBE is a retired GP for Caldbeck, the Cumbrian village where he was born. Since childhood he has been intrigued by the hunt for Percy Toplis, murderer and army deserter. In 1920, following a chase near Penrith reminiscent of the Keystone Kops, Toplis was shot dead. Police took responsibility for a death inflicted by someone else. Jim Cox unravels the mystery. £5.00
4.00pm – 5.00pm: Susan Merson – Dreaming in Daylight
 Susan will talk about her autobiography 'Dreaming in Daylight', inspired by growing up in a Jewish community in the USA. Susan is a Broadway producer, author, playwright and actor. £5.00
7.30pm: Philip Walling – Till the Cows Come Home
Philip is the author of the recent Sunday Times bestseller 'Counting Sheep', and 'Till the Cows Come Home', now out in paperback. Born and brought up in Lorton, he farmed in the Lorton Valley before studying at Lancaster University, reading law and medieval history. A retired barrister, he now lives in Northumberland, but comes from a long line of Cumbrian farmers on his mother's side and Westmorland farmers on his father's side. £5.00
Sunday 17th November
10am – 1pm: Poetry writing workshop with James Knox Whittet
James Knox Whittet was born and brought up on the Hebridean island of Islay. He edited the first ever island anthology, '100 Island Poems of Great Britain and Ireland'. His poetry collections include 'When Kafka Met Einstein' and 'Poems from The Hebrides'. £5.00 (booking essential)
1.30pm – 2.30pm: Karen Lloyd – The Gathering Tide: A Journey Around the Edgelands of Morecambe Bay
Karen Lloyd is an award-winning writer and environmental activist based in Cumbria. This first book, evoking land, landscape and memory, won the Striding Edge Productions Prize for Place in the Lakeland Book of the Year Awards 2016. Her second book, just published is 'The Blackbird Diaries'. £5.00
2.30pm – 3.30pm: Professor Angus Winchester – Landscape and inspiration: The story of the Cumbrian landscape
Angus was brought up in Cockermouth and became fascinated by local history and the Cumbrian landscape during his school days there. Angus is Emeritus Professor of Local and Landscape History at Lancaster University. £5.00
3.30pm – 4.30pm: Allan Jenkins – Plot 29
Allan Jenkins is the Editor of The Observer Food Monthly. His seminal book 'Plot 29' explores our relationship with Nature through his work on his allotment, a cathartic experience which enabled healing after his childhood as a Barnardo's boy. The sequel to this first book, 'Mornings', develops the theme of the power of the natural world, alongside the pressured world of a national newspaper. Allan also writes a Gardening blog for The Guardian. £5.00
5pm – 6pm: Poetry reading with tea and cakes
An informal poetry reading with tea, cakes and song to round up the Festival. Featured poets include Kathleen Jones, James Knox Whittet, Grevel Lindop and Angela Locke. Accompanied by Gaelic music from Hebridean singer, Anna McCrae, from the Isle of Barra. £5.00
Day tickets: £15.00 / day (excludes morning workshops)