The Winter Droving returns to Penrith this October for its 7th year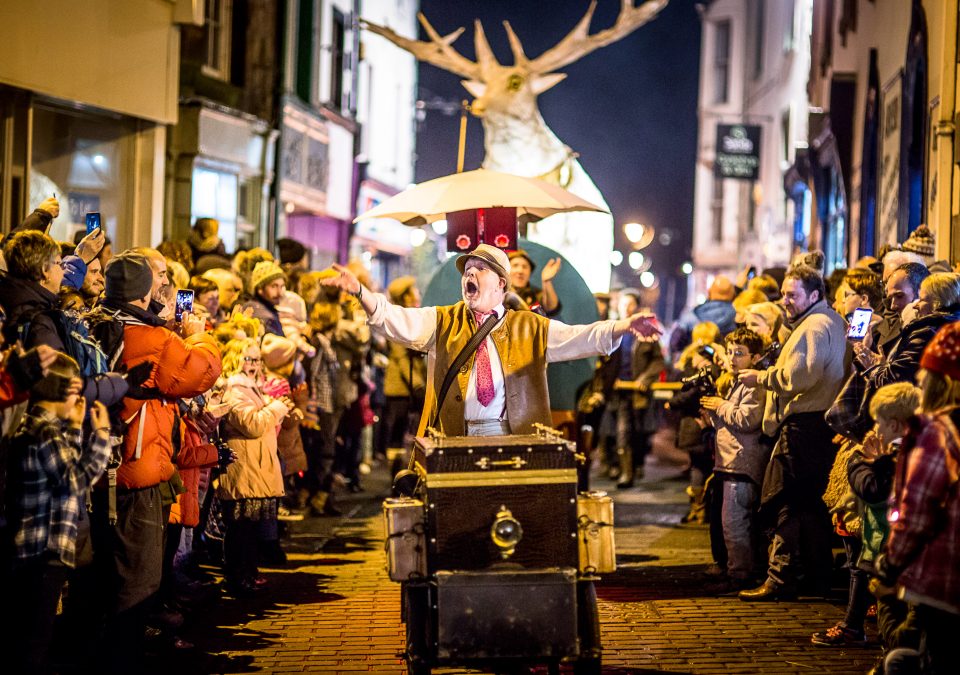 A magical day of rural celebration, The Winter Droving returns to Penrith for its 7th year on Oct 27th…
Once a year, people of Penrith – and further afield – go wild at the annual Winter Droving festival. With traditional markets, rural games, music and a torchlit procession, the festival is a unique celebration of the town and its agricultural history – and chance for townsfolk to let their hair down.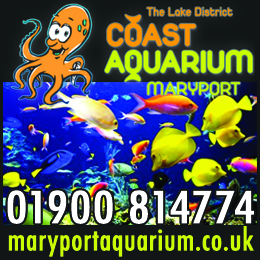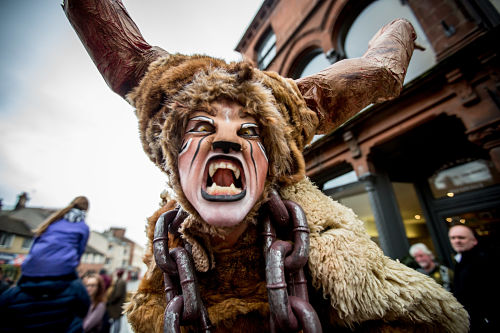 On 27 October, the streets will once again come alive with carny characters, as crowds don their finest costume (think farmer's tweeds and flamboyant dresses) put on their masks and disguises and head into the town centre for a day of masquerade, fire and fun at the winter festival.  
Now established as a key event in the Cumbrian calendar, the event was set up by Eden Arts in 2011, with the backing of Eden District Council. "We wanted to create a signature event for Penrith," explained Project Manager, Bryoney Fawn. "It's all based on the idea that there's this last winter market before everything shuts down. The farmers used to bring their animals to market and would create this festival where people went a bit wild. It would draw out the other carny characters and there'd be all this activity. It plays with the agricultural heritage behind it and the myths of the market town."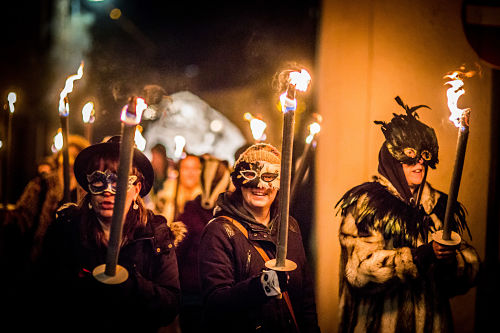 With Penrith lacking in festival activity, the Winter Droving was created as part of a placemaking process, born out of a desire to promote the town, Bryoney continued: "The District Council wanted to come up with more events to create a pride in Penrith for the people who live here and also to market it more as a destination and a vibrant town where there's lots happening for tourists." 
It seems to have worked. The last two years have seen over 20,000 people descend on the town on the day of the Droving, many travelling from across the UK – from Edinburgh to London – and staying in the area for up to seven days. In recent years the event has also welcomed national press coverage from the likes of The Guardian and The Sunday Times. What is it about this rural celebration that appeals to those far and wide?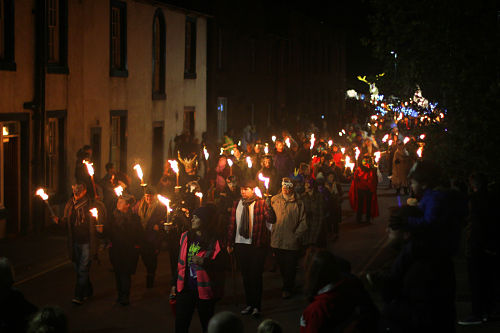 Bryoney believes the carnival atmosphere and masquerade element of the festival play a part in its enchantment. "Part of the day is that there's an element of dressing up," she said. "We encourage people to wear masks and I think that allows them to let their hair down, because it's a bit more anonymous. Things like that are what make it quite unique." 
This year as well as Penrith's largest food and crafts market – Crafty Vintage will be holding their popular vintage market along Middlegate – the town will host four stages of live music, roaming street performers and entertainment. As the mulled wine and cider flow, activities throughout the day range from the dog's fancy dress competition to Kyloes Drovers Cup, which sees local organisations compete in traditional games including a tug of war, hay bale racing and sausage eating contests.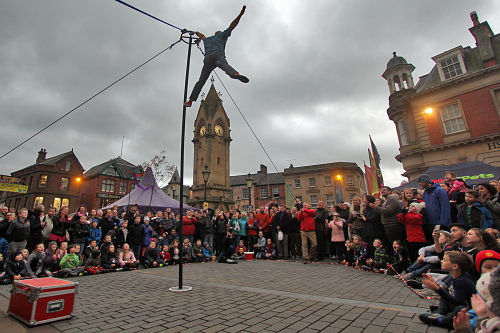 As night falls, the day's celebrations culminate in the hotly-anticipated fire and lantern procession, as 200 masked participants parade fire torches and paper animal lanterns through the town, ending up in Great Dockray. Musical headliners, six-piece electro swing band, Electric Swing Circus will then take to the stage for the finale performance. "We had them at the after-party in 2015," Bryoney added. "They've got a really good following in Cumbria, so it will be great to have them performing in the town."  
As crowds flock to the Cumbrian market town this October, join the herd for another spectacular celebration of Penrith's agricultural past – and don't forget your mask.  
The Winter Droving is funded by Arts Council England, Penrith Town Council, Eden District Council and Penrith Bid.  
For more information visit www.winterdroving.uk or check out their facey page
Share It: