Racing Back to The Greyhound at Burgh-by-Sands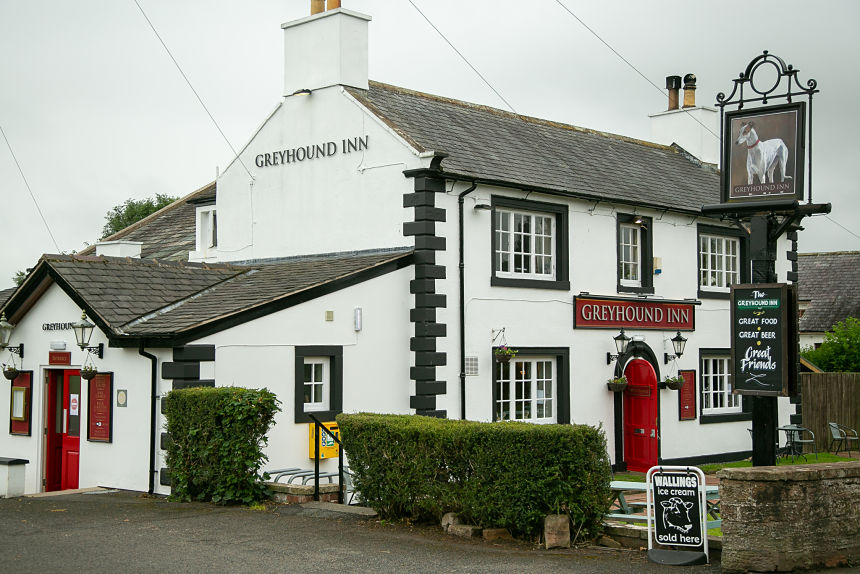 The Greyhound Inn in the Village of Burgh-by-Sands has long been a favourite with locals and is a stopping off point for walkers and cyclists setting off along Hadrian's Wall.
"We make everyone welcome whether they are locals or visitors," said new owner Dean Foster. "We give the same warm welcome to everyone, that goes for dogs too, but only if they are accompanied by well-behaved owners."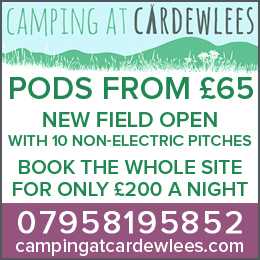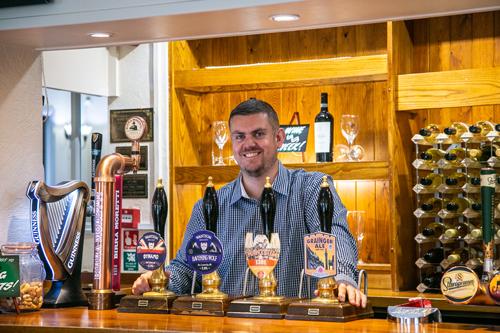 In this current climate, the Greyhound Inn is better suited to many pubs with its large outdoor spaces:  "We are very lucky because we have a big outside area out the front and a large back garden too," explained Dean.  "If need be we also have the village green right beside us.
I've kept things as normal as possible inside because I think after being stuck at home for so long people don't want things to be completely different.  We only offer table service with a one-way system and sanitiser stations but booking for indoors is certainly advised.  There is plenty of outdoor seating space for people who would prefer to just turn up."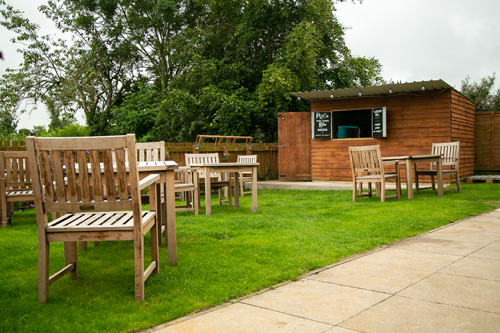 Dean took over the Greyhound in October last year and set about revamping the village pub and restoring it's community roots.  "I spent ten years working in the lakes in big hotels and small country pubs as a chef," said Dean.  "Before taking over I also worked on the Channel Islands too, but with our third child on the way, it was time to settle down and take on a fresh challenge.
I was delighted when this opportunity came along, it's a great country pub, in a nice area and it's just on the outskirts of Carlisle.  Because of my young family, it's important to create a family-friendly environment and there are families from the village where four generations often come out for a meal together.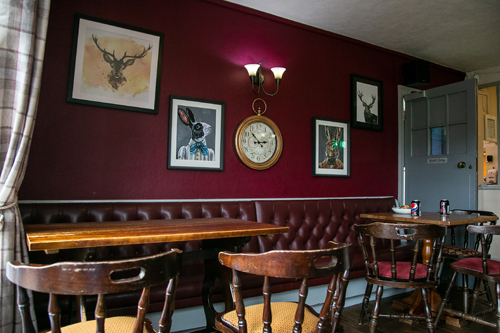 We've overhauled the kitchen and had a revamp throughout the pub with an emphasis on the traditional features.  I bring a wealth of experience into the kitchen and I draw on that to create restaurant-quality food.
We have an outdoor kitchen where people can watch their pizzas being made and I've tried to keep the menu more sharing food so people can enjoy a drink and chat with their friends.  On top of that, we specialise in using local microbreweries and have 4 real ales on tap.  I like to think we have Great food, Great Beer and Great friends."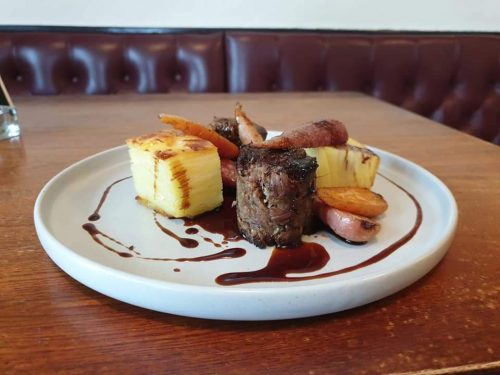 Dean's menu and specials change with the seasonal produce but if you like the sound of Ham Pressing with Pineapple and Ginger or Torched Mackerel with Beetroot for starters, or Pan-Fried Bream with Saffron and Tomato Potato, Fish Cream, Charred Fennel and Scallions or Belly Pork with Black Pudding Bon Bon, Sauteed Greens, Colcannon Mash and Cider Jus for your main, then you're in for a treat.
"Everything is locally sourced and fresh, it's cooked to order with the most up to date, modern equipment and techniques," said Dean.  "I'm also looking towards the end of the year, we have a full program of events over the Christmas and New year period starting with a delicious five-course Christmas Dinner for £65.  The Bone Doctors will help see in the new year after a four-course dinner.  So come in, enjoy yourself and settle down by our roaring fire."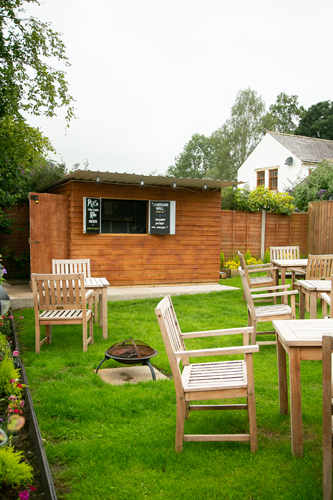 The Greyhound offers more for visitors though, it's within easy reach of the Solway Coast, which is an Area of Outstanding Natural Beauty, King Edward's (Longshanks) monument is close by and there is a nature reserve and wetlands directly behind for people to explore.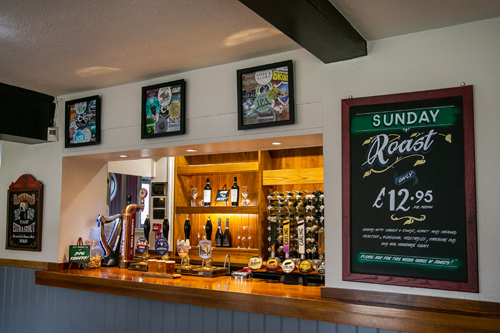 If you've missed your traditional British village pub, a visit to the Greyhound will have you racing back.
Give them a ring on 01228 575168 to book a table or follow them on Facebook for events, weekly specials and offers.
Why don't you advertise with us?  Find out how.
Share It: