Spring at The Lake District Coast Aquarium
By Mark Vollers 
Mark Vollers gets ready for a busy season at the Lake District Coast Aquarium.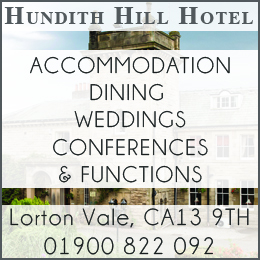 Spring starts earlier than on land in our local Solway Firth marine environment as rapidly increasing light intensity and hours of daylight trigger the first plankton bloom. This in turn supports the growth of countless millions of newly hatched fish fry that have synchronised with this event.     
Simultaneously in the Lake District Coast Aquarium at Maryport, there is always an early season bustle of activity as we make use of the relatively quiet period between New Year and Easter to complete any works which would otherwise effect the visitor experience.   
Within our aquarium displays there is a continuous upgrade process to not only improve our fish care but also to improve public engagement and levels of approval. Regular visitors will soon find our new Solway Habitats Island tank in place, the largest all glass tank we have ever constructed, holding nearly 4 tons of water.  
Sometimes we get calls from members of the public wishing urgently to find a home both for fish and unwanted aquariums and – provided we have space available – this can lead to a spontaneous 'unplanned' new displays like our new African Cichlid exhibit housed in our Wild Solway extension. These fascinating multi-coloured fish from Central Africa's Rift Valley may be a departure from our mainly native species policy but are already proving a popular new attraction. 
For more information visit www.coastaquarium.co.uk or contact 01900 817760  
Share It: