Spotlight on Millom & Haverigg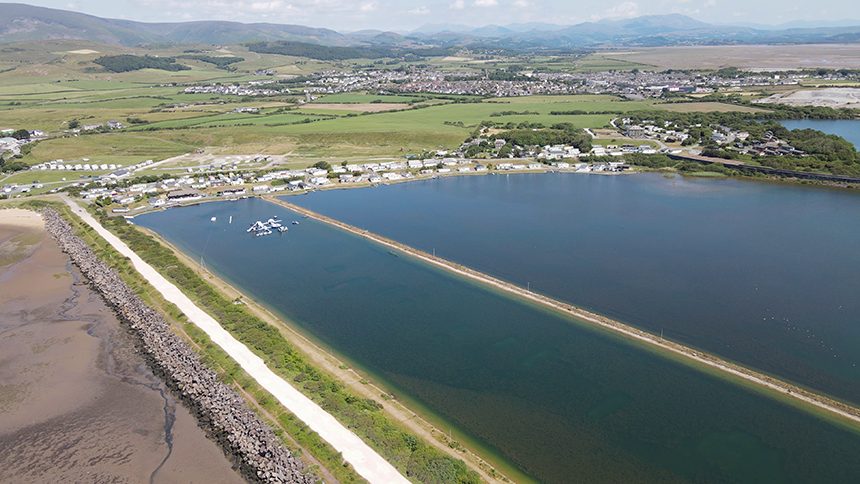 Spotlight on Millom & Haverigg
When did you last find yourself in Millom or Haverigg?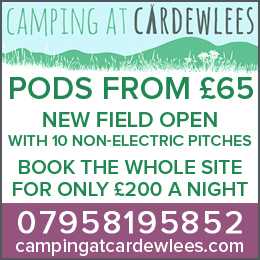 Award-winning shops, fantastic bakers, a plethora of brilliant local independent shops worthy of any major high street, and breathtaking views…
These are just a few things you can expect to find in this little town that is almost hidden under the shadow of Black Combe Fell.
Millom is steeped in history, rich in culture, and has a play park that is the envy of the county. There is so much more to Millom and Haverigg than meets the eye, yet it is all too often overlooked.
The coastline is stunning no matter what time of year it is, and the walks here are fantastic. Come take it all in and enjoy breathtaking sunsets all year long, whether you choose to walk on the fells or the coast.
This little-known and unexplored part of Cumbria certainly packs a punch, but once discovered, you will ask yourself, " Why have I not been here before" but you will be back for sure.
It's ironic that the majority of visitors to Millom and Haverigg – and trust me, tens of thousands of people holiday here every year – travel far and wide to get here.
Some come for a weekend and some come for weeks on end, yet many Cumbrians have no clue as to what lies in store for them should they make the trip to the deepest depths of the county.  
Talking of trips, my advice would be to leave the car and come by train if you can. The train journey along Cumbria's coastline will take your breath away. The views are endlessly stunning and mind-blowingly beautiful, making this one of the finest train journeys in the UK.   
So jump on board, sit back and take in the journey at your leisure and don't forget to bring your camera – you'll thank me for that.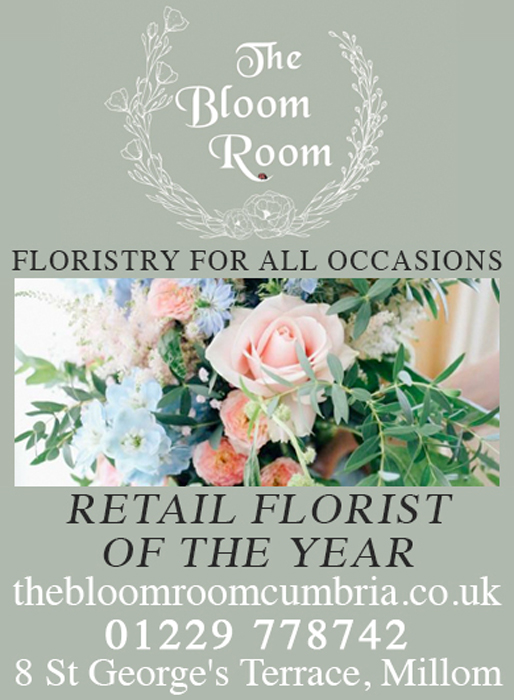 When you land at Millom's train station, the first thing that hits you is the charming little station and its pristine, pretty condition.
The station also doubles as a Heritage Arts and Museum Center with a great cafe, 'The Trackside' on the other side of the building KT Butchery where you can get your hands on the world famous Bewley's Sausage. First impressions certainly last.
The museum/arts centre honours and celebrates the region's rich industrial mining and maritime heritage, as well as the role of the RAF in WWII.
Going back even further, you can discover items dating from as far back as the Bronze Age.
The collections and artefacts are housed in themed rooms, giving them a real quirkiness that is not only imaginative but also quaint and unique.
Whether it's Poets' Corner, Rural Heritage, Mr Woodward's Shop, the Local Heritage Space, RAF Millom, Aunt May's Cottage, Memorial Walls, or the Mining and Shipping Heritage Space, no stone has been left unturned and no one has been forgotten in the quest to shine a light on their forebears and their heritage, which has helped make Millom and Haverigg what they are today.
Here you can discover the life and works of Millom's most famous son, poet and storyteller Norman Nicholson, and what better place to do so?
The Post War Shop is pretty cool; it's a real step back in time, and for the older folk out there, this will certainly be a walk down memory lane.
If you love model trains and railways, then you are in for a real treat as the Furness Model Railway fascinates all who call in, irrespective of age.
Entry is free, but a small donation is always welcome. Open from Monday to Saturday, check their website for winter opening times.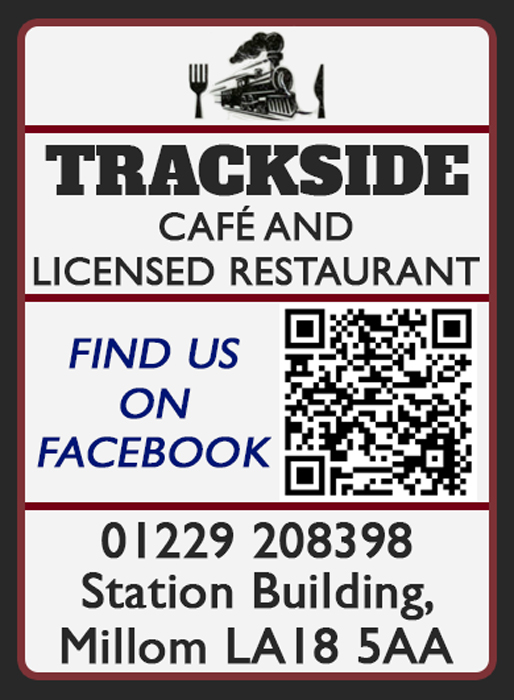 Millom is also home to The Beggars Theatre, a brilliant little theatre that punches far above its weight, attracting people from far and wide to see real headliners and many brilliant top-notch acts. Whether it's a kids show such as the upcoming Mr Bubbles or something for the adults, for example, the sharp, edgy, and very dry comedian Rich Hall, who'll be riding into town in March, the Beggars certainly cater to everyone and every taste, whether that be music, theatre, comedy, and more.
The Beggars isn't the only theatre in town—just up the road from the Beggars, you will find the Millom Palladium. Established 110 years ago, back in 1912, the Palladium is home to the Millom Amateur Operatic Society, which held its first show back in 1910—Mikado—and its first pantomime, Aladdin, back in 1969. They have fought tooth and nail to keep this building intact, and the history of the theatre is quite an interesting read. These days, the MAOS still holds a few shows every year, mainly their annual pantomime and Songs from the Shows. The Palladium is also available to hire for every function.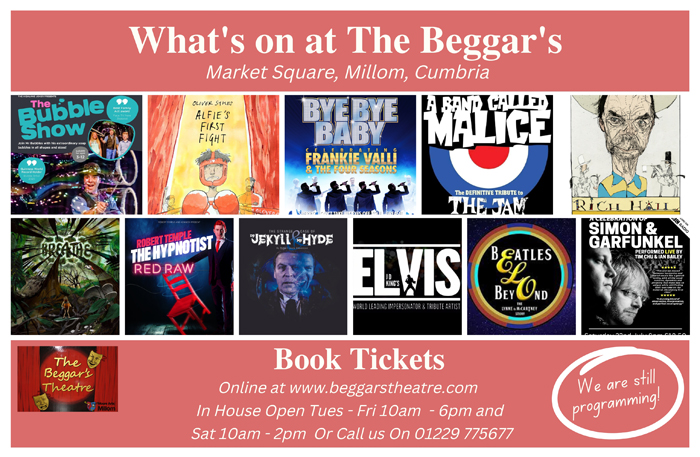 What is striking about this almost forgotten and overlooked town is the warm welcome from the folk here—great craic, a great welcome, and just nice people. West Cumbrians are renowned for their friendly, laid-back ways, and these here in Millom and Haverigg take that to a whole new level.
Having spent quite a few days walking the streets and chatting with people, one thing is clear from the start: these folks down here on their little peninsula are certainly not insular in any way, shape, or form.
Jenny Brumby told me, "No matter where you are in Millom or Haverigg, you are but a few minutes' walk and you will find yourself looking at the most beautiful views and scenery. It's an amazing place, and the people are so kind and caring."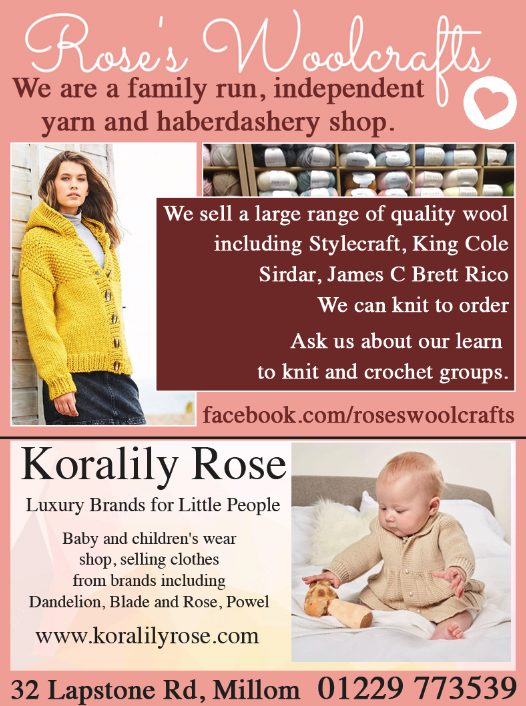 If you are looking for a bit of action, adventure, and an adrenaline rush, then head to Port Haverigg and check out The Lakes Aqua Park.
Here, the lagoon makes for the perfect setting for both the Wake Park and the Aqua Park.
The Aqua Park with its many inflatables can best be described as pure fun, and the kids and families love it.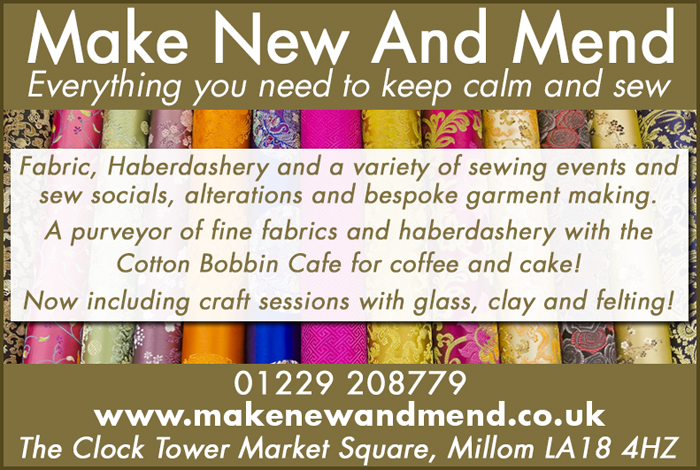 If you're looking for something a little more exciting, The Wake Park's zipline is an excellent choice. Wakeboarding lessons are available for all levels, and the zipline will pull at your preferred speed. Want to jump the ramps and somersault like a pro? Then that's up to you. If you would prefer a more chilled time relaxing on the lagoon, then take up paddle boarding for the day or by the hour; lessons are available and rest assured there are always lifeguards on standby.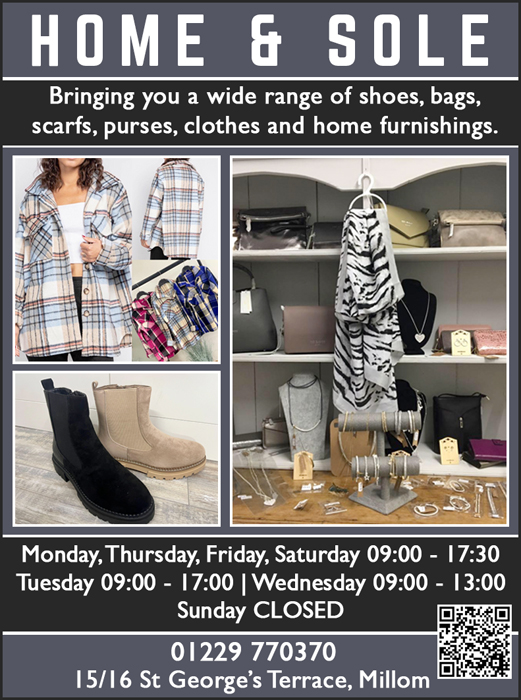 Seriously, this is a fantastic setup and to think that there are so many folks who live in the county that don't know this is here is pretty shocking.
If you prefer a more sedate experience and love crafting, sewing, and knitting along with a cup of tea and great cake, then head to Make New and Mend, situated at the clock tower in Millom Square.
Here you will find a vast array of fabrics and garments, and they also serve up great coffee and amazing cakes. Regular classes and get-togethers are held at Make New and Mend, creating a real community vibe all under one roof.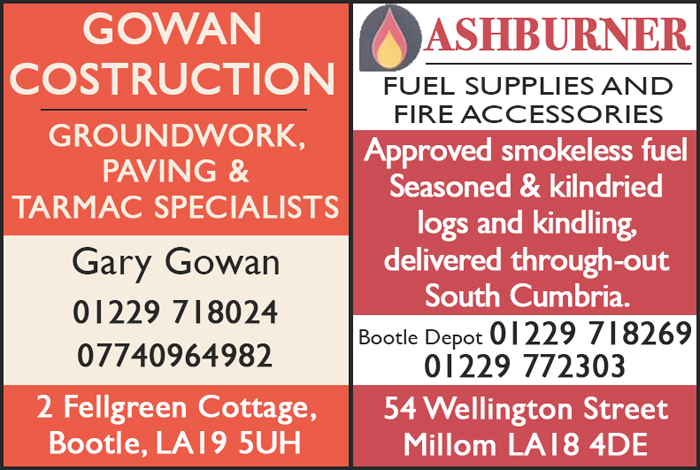 I spoke to lots of folks here and asked, "What makes Millom and Haverigg so special?" Aside from the natural beauty, the beaches, the views, and the mountains, it was the people and the community are what the majority of people recognise as their best assets. "People come together when it's needed and have got your back," was just one of many of the same quotes, which is no surprise.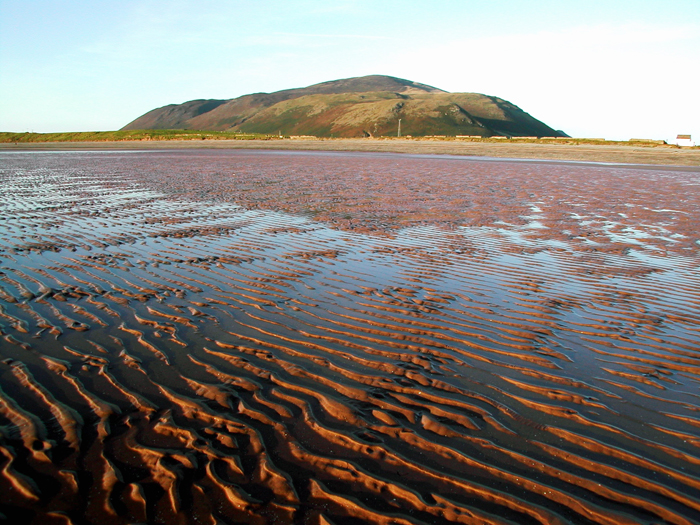 Head up to Black Combe
On a clear day, you can take in views of all six kingdoms: England, Ireland, Scotland, Wales, the Isle of Man, and last but not least, Peil Island. (Well, they've got a king.)
Many that do find themselves in Millom and Haverigg for the first time are surprised to find this hidden gem that seems to have it all: stunning, picturesque, and so much more relaxing than the central lakes. This makes Millom and Haverigg the perfect places to stay, play, explore the lake district, and simply have a fantastic time away from the crowds while enjoying the best that Cumbria has to offer.
So what are you waiting for?
Go west into the sunset, and remember, don't forget your camera! And if you're in search of the perfect pie, head to Greens of Millom…
Thanks to Bill from BMTECH for the imagery.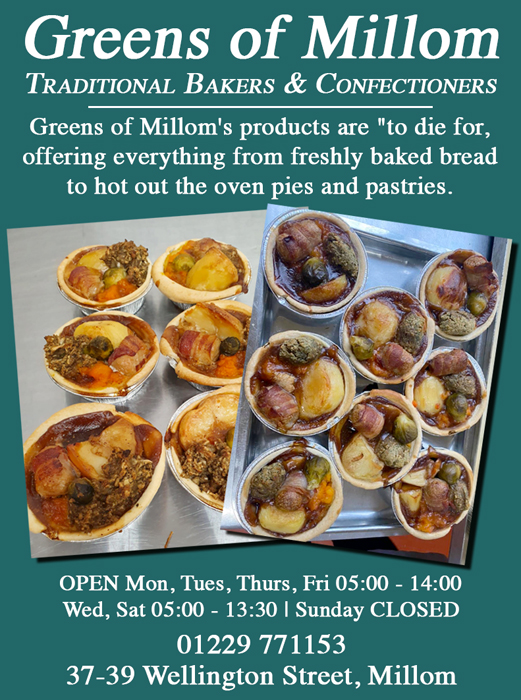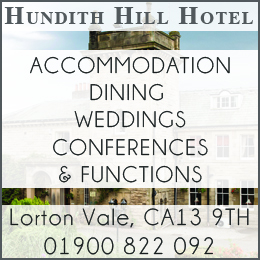 Share It: