Make New and Mend – Keep Calm and Sewcialise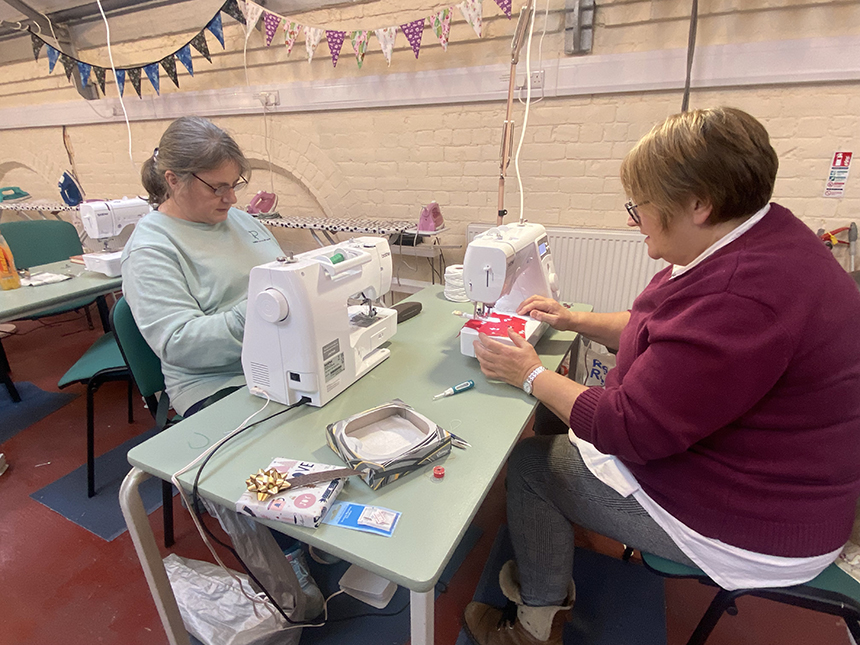 Make New and Mend – Keep Calm and Sewcialise. The last few years have seen people's appreciation for creative hobbies boom. One hobby which seems to be making a huge comeback is sewing. Make New and Mend in Millom is a hub for enthusiasts to sew, socialise and find everything they might need.
Interest in dressmaking is resurging, over the last few decades people became less inclined to learn how to use a sewing machine. With clothing being cheap to buy we have become a throw away and buy-new society, however recent years have seen an increase in younger generations taking up sewing.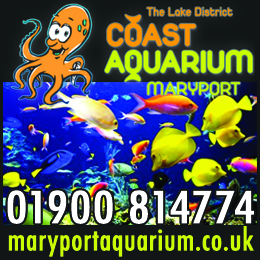 Make New and Mend is a fabric shop, cafe and a workshop offering classes and sessions allowing people to come and get involved with other like minded folk. Their workshops are attended by crafters of all ages and skills, from beginners to experts, which gives them the opportunity to learn from one-another.
Penny and her team at Make New and Mend have created a real community hub, a place where pensioners, youngsters and everything in between work side by side creating a really fantastic atmosphere.
Here you will find classes including Bag Making – Quilting – Dressmaking and Upholstery and don't forget the cake, you'll find lots of cake.
Making and mending your own clothes is not only good for the mind and your wallet but also the environment. The fashion industry is one of the biggest contributors to pollution and with schools replacing dressmaking classes with textiles instead, people aren't being taught to make, mend or re-use clothing. Luckily, here at Make New and Mend you can learn everything you need to know.
At Make New and Mend you will find everything you need to complete your projects. From fabrics to equipment and everything in-between. They also offer advice, guidance as well as a repairs service.
They have a fantastic range of fabrics and haberdashery and they regularly update their stock so there is always something new and exciting to choose from.
Whether you are brand new to sewing or an expert, Make New and Mend welcomes everyone. They are located in the Clock Tower, pop in, grab a cake and a coffee and come see what they are all about.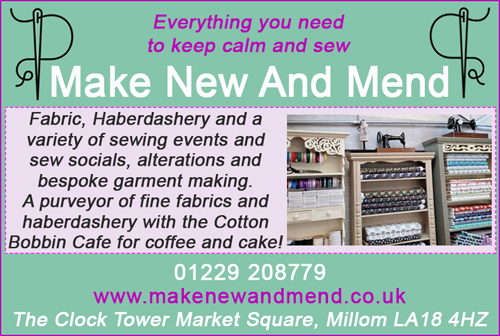 This slideshow requires JavaScript.
Share It: