Shop Local Gift Guide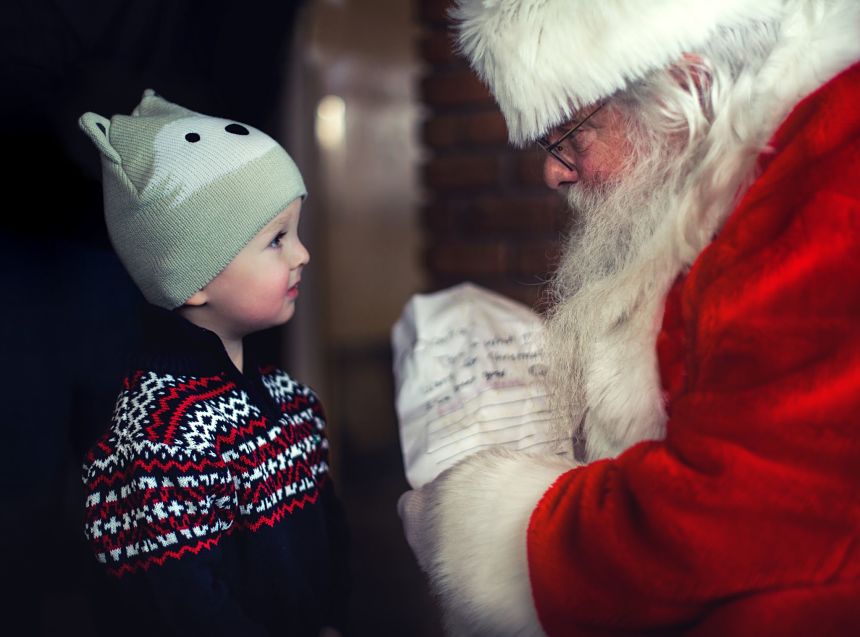 It's a lot of pressure to get something special for everyone close to you, particularly when everybody seems to be hard to buy for. No need to worry, we have some great local ideas that might just save the day.
 Aromatherapy Matters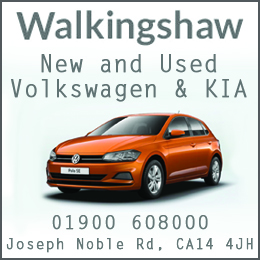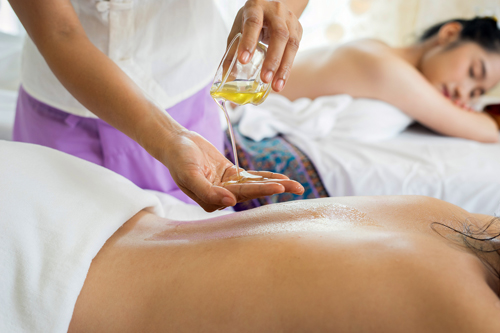 Clinical Aromatherapy can be an effective way to enhance well-being and with a lifetime of nursing, Pam Fleetwood witnessed the benefits of complementary therapy alongside conventional medicine. Her treatments can help with headaches/migraine; stress/anxiety; cellulite; facials; warm wax can reduce inflammation around joints or Indian Head Massage for that feel-good factor. Holistic treatments are a fantastic way for a bit of 'me time'. It's a hectic festive season so buy someone a bit of a time out.
To book an appointment contact Pam on 07930432683.
Food Glorious food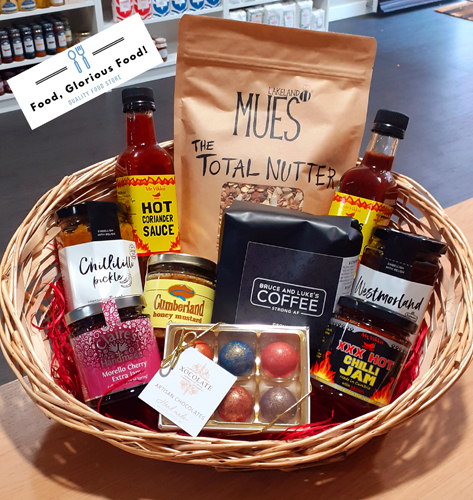 Food, Glorious Food takes pride in their quality products and when it comes to Christmas they cover the best of both worlds.  Stop in and browse through luxury stocking fillers like chocolate, confectionery, body care, cakes, biscuits, jams, chutneys, luxury teas and coffees or world foods.  But with their emphasis on locally-made products, they will also help you put together a personalised hamper for someone special.  Call, email or send a Facebook message to order a hamper in advance.
 12 Crosby Street,  01228 546853, www.foodgloriousfood.shop
Gifts Galore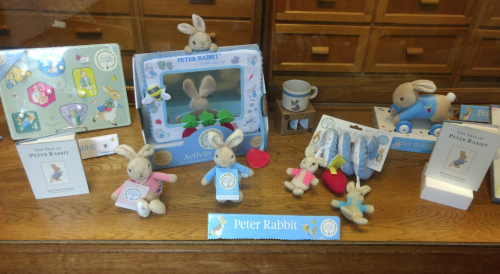 Gifts Galore in Cleator Moor has a great selection of quaint and bespoke items for all ages. Lynne Routledge recently opened the doors on her new venture and her constantly rotating stock to offers ever-changing ideas. The shelves are lined with children's favourites like the much loved Peter Rabbit soft toys and other Beatrix Potter classic characters through to handbags for a little something special for her. Their Jonny Javelin cards have proven popular as have the Yodeyma Perfumes.  There's plenty more in-store.
Find them on Facebook @lynnroutledge2019
Soup Can Mic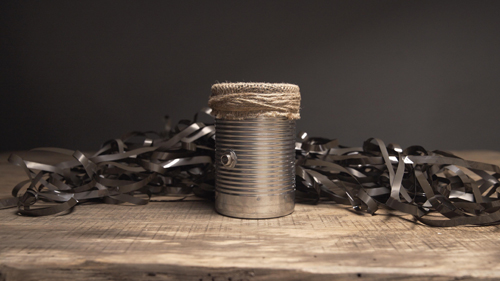 "What do you get someone who has everything?
Well, how about a microphone made from a tin can? Unique, quirky, original, sustainable and handmade in Cumbria. The soup can microphone is the gift that keeps on giving. Visit www.soupcanmic.co.uk to find out more. Plus, Cumbria Guide readers get 10% Off your order with code SCM10."
House of Linda Ann

All items are personally selected to ensure quality and value. Browse through handbags for both every day and special occasion, along with scarves, candles, bath products and a small selection of ladies clothing and occasion shoes. House of Linda Ann purchases only one of each product which means customers can be sure of individuality and to constantly new stock. Hand created gift hampers and balloons are available to order to customer specification.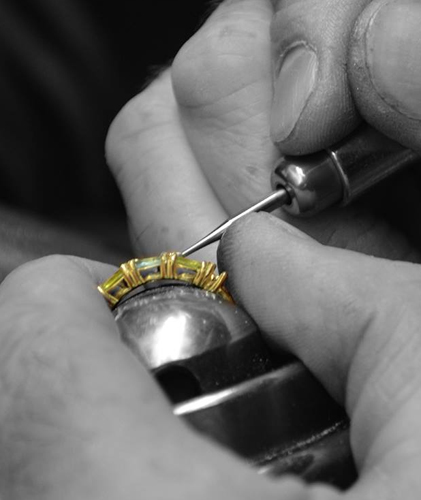 Fultons Lakes Jewellery Works
Whether you simply want to browse or you have a specific design in mind, stop by Fultons Lakes Jewellery Works in Keswick. The family-run business was established in 1990 and gives customers the chance to see what's happening in the workshop. Discuss your ideas or browse the unique selection. Decide over a coffee in the artisan cafe or take inspiration from the art gallery. They'll love your present but the visit is part of the Fulton experience.
www.brianfulton.co.uk or call 017687 79798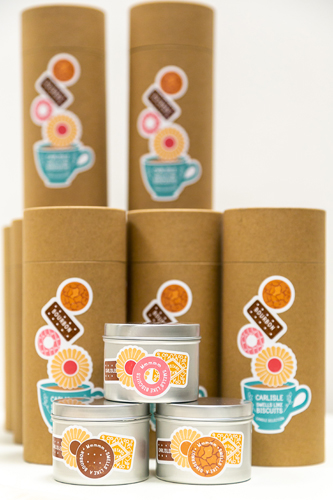 Shark Infested Custard 
This festive specialist pop-up shop on Fisher Street is just opposite Cranstons.  The quirky gift shop is only open for the festive season and sells a range of goods unique to Carlisle and the area. The specialist candles 'Carlisle Smells of Biscuits' come in tins and are proving a popular gift for friends and family living away from home.  It's a pop-up shop so it won't be around forever, stop by and find something a bit different and personal for your loved ones.
Call into 27 Fisher Street or visit www.ashbridgeandbrown.co.uk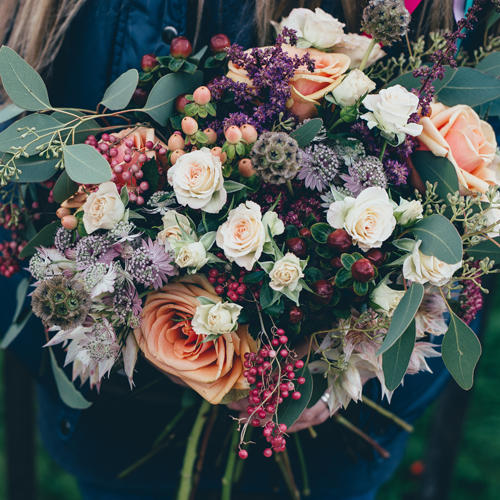 The Flower Basket
The Flower Basket pride themselves on their ability to produce beautiful floral bouquets and displays for all occasions. With years of experience, their highly skilled florists can create bespoke arrangements using a selection of flowers from local suppliers and further afield.  While you're in store check out their superb gift range and don't forget the Flower Basket can arrange planted baskets and seasonal arrangements for all occasions.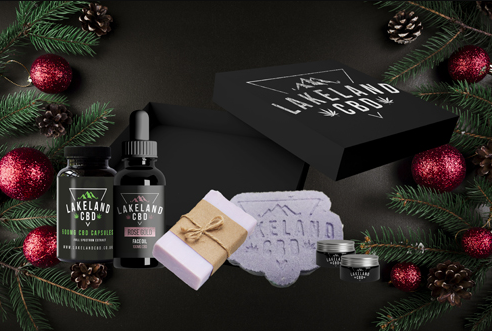 Lakeland CBD
 The team have launched its exclusive Gold cosmetic line of CBD-infused products.  Stocking fillers include face or beard oil, heat and joint creams,  Lavender and Lemongrass soap or a choice of five scented bath bombs.  We could all do with a little TLC sometimes so why not combine their fabulous new products into customisable gift boxes as unique as the recipient?  These new products have the same quality we have come to expect and deliver CBD in a range of ways to enhance your health and well-being.
 www.lakelandcbd.co.uk or call 01228 739099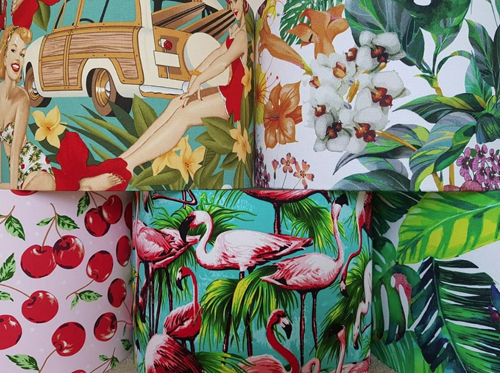 Atomic Shades
These bright and cheerful handmade lampshades will brighten up any room…literally!  Creator Jude loves anything vintage and her range of fabrics include classics like tropical, tiki and rockabilly style prints.  She started making her own lampshades in the fabrics she loves because it was the perfect way to bring them into her home and is sure these quirky classics will bring some cheer to everyone.  You'll find and range of Drum shades for lampstands and ceiling lights on Etsy.
Find Atomic shades on Facebook.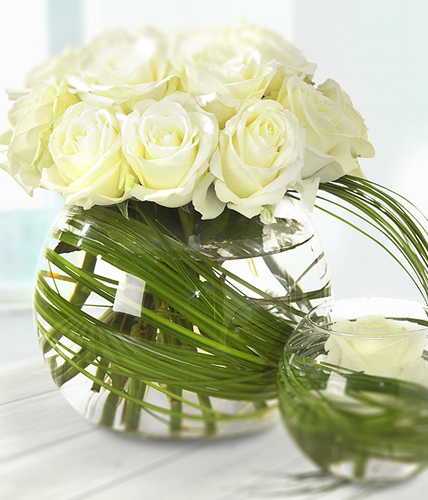 Bay Tree Florists
Some presents are classics whether you want to say a simple 'thank you' or an extravagant 'I love you'.  Bay Tree Florists highly-skilled team deliver quality flowers, designs and service.  Whether you want something contemporary or wild and natural their creations use only the most exquisite flowers and foliage for their bespoke arrangements.  Check out their superb gift range and don't forget Bay Tree can arrange planted baskets, wreaths and seasonal arrangements too.
 01228 527286 www.baytreefloristscarlisle.com