She's electric – She's in a family full of eccentrics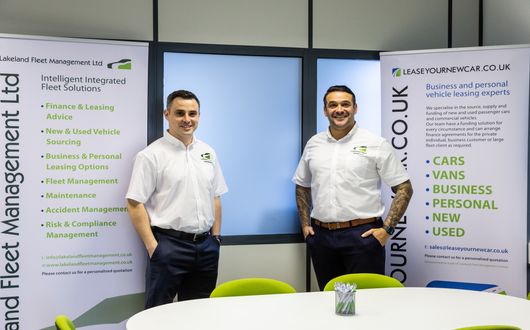 She's electric – She's in a family full of eccentrics
Electric cars are rolling off the lines and are being snapped up in record-breaking numbers.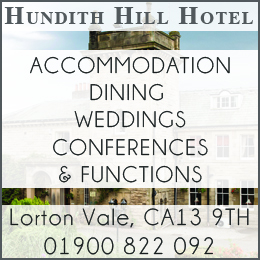 "Recent figures show in March 2022 alone, that there were more Electric Vehicles registered in one month (39,315) than in the whole of 2019 (37,850).
Is this increase in Electric Vehicle sales due to the high fuel prices? Or is it people making the change sooner before it becomes the only choice for new vehicles in 2030?" asks Michael Seggie from Lease Your New Car. 
This emerging/sky-rocketing market does leave many perplexed as to what car is the right choice and is going-electric suitable for them.
We decided to pick the brains of an expert, in this case, Michael Seggie from Carlisle based company 'Lease Your New Car'.  
"We get so many enquiries daily many people have reservations – mainly around range – reliability and resale value.
People don't realise that most Electric Vehicles will do 200 miles on a full charge" says Michael, "But when you explain to people that if their average mileage is 8'000 a year – for example, this equates to about 153 miles a week. 
It surprises many and makes 'going-electric' a more attractive move.
Remember, your car is parked on your driveway every night – or you'll go to the supermarket or gym, and many have charging points onsite to top up.
Most new builds are fitted with charging points, but overall the infrastructure is still lacking up North, but that is changing.
Range-Anxiety is the biggest issue for people moving over to Electric Vehicles, but good planning does away with that.
Sat-nav tells you where charging points are along your journey – you just have to leave yourself a little more time"   
What about the cost of going electric?
Michael says  "The average cost of doing a mile before the price hike in fuel, was 17-18p pence per mile, when you compare that to an electric car, the cost drops to around  5-6p per mile.
People charging their Electric Vehicles at home can programme to-charge whenever the cheapest rates on your tariff are."
But what about the actual cost of the car in the first place?
"It all depends on what they are looking for, such an example is the popular, small, Electric Vehicle – Nissan Leaf.
It's electric-automatic and the smaller power leaf has a  top speed of 90mph.
On a full charge, this will carry you 160-170 miles.
If you were to take a lease from us at 8'000 miles per annum, that would cost  £304 per month inc vat.
A similar specification, but petrol driven car is the automatic 'Nissan Micra'. This would cost £229 per month but produce 140g/km of CO2 
If you fill up your petrol tank a few times,  the electric option would cost the same or more likely be cheaper and a million per cent greener."
Servicing – will it cost the earth?
An emphatic 'No' comes from Michael "Brakes and tyres are a given, all cars will need these looked at.
Technology means high-end- Electric Vehicles such as the Tesla & Polestar range can be updated via downloads.
You can connect your car to your wi-fi, and it will update overnight.
No oil filter changes are needed for electric cars – they are a thing of the past. 
We have service plans for the electric Nissan Leaf – fully maintained at £15 per month.  
Compare that to a standard petrol car and the price jumps up for obvious reasons. "
If you are not convinced and decide to opt for a Plug-in Hybrid, these are perfect stepping stones to going full-on electric. The Plug-in Hybrids are very popular with companies due to the tax breaks available. Plus, there are incentives in-place for installing charging points at the workplace.
A lot of employees who don't qualify for company cars or do qualify but take cash allowances can access PHEV (Plug-In Hybrid Electric Vehicles) and EV cars via a new incentive, Salary Sacrifice – which is available through Lease Your New Car. Chat to Michael. 
For a charging point near you, check out zap-map.co.uk and see the many charging points in your local area and nationally.  
If you would like more information or help on EV cars – chat to Michael or Scott at Lease Your New Car – they know their stuff. 
We can guarantee that you will get everything you need in a helpful, friendly manner or check out their new, easy to navigate website https://leaseyournewcar.co.uk/ 

Share It: