Rainbow flags will be raised across the county as Cumbria Pride returns this September.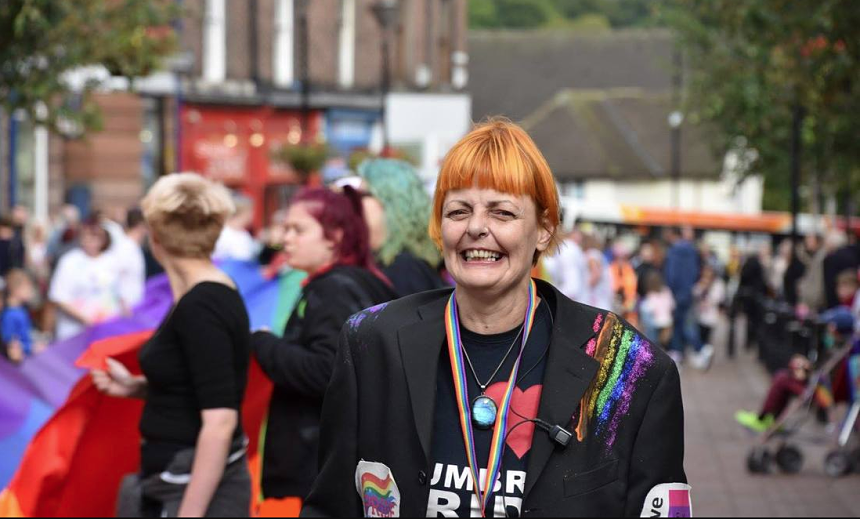 Cumbrians are urged to Fly the Flag for this years Cumbria Pride…
To mark 40 years since the creation of the iconic symbol, organisers of Cumbria Pride are hoping to see 40 rainbow flags raised in 40 different locations across the county, promoting unity and acceptance.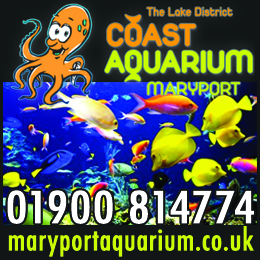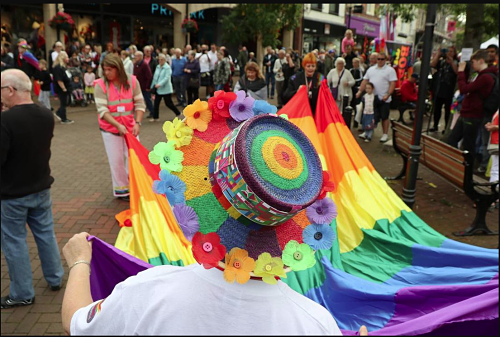 The rainbow flag, recognised across the world as a symbol of LGBT social movements, was designed by gay activist Gilbert Baker from Kansas. Gilbert taught himself to sew after receiving an honourable discharge from the army in 1970; fours years later he met influential gay leader Harvey Milk, who challenged him to come up with a symbol for the gay community. It is believed that Gilbert drew his inspiration for the flag from the famous Judy Garland song 'Over the Rainbow', leading to the six-stripe multi-colour design.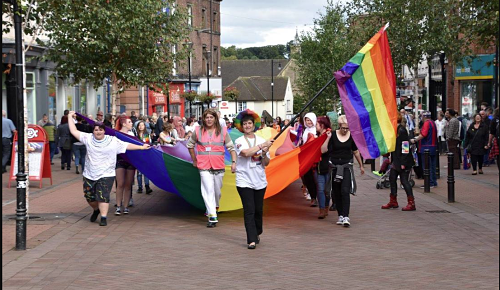 In the week leading up to this year's Cumbria Pride – which takes place on the new date of 29 September – local businesses, organisations and individuals are being asked to display a rainbow flag for seven days, to show their support for Cumbria's diverse community.  
 "It's important to recognise that people are listening to LGBT history," said Chair and Founder of Cumbria Pride, Pam Eland. "People are getting on board with equality and diversity and by doing something little like this, it can really make people think."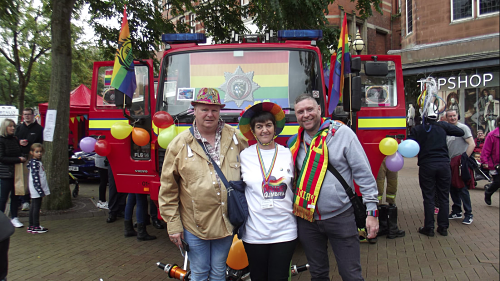 Cumbria County Council, Allerdale Borough Council and Carlisle City Council are some of the organisations who will be raising flags in Cumbrian towns, along with the Fire Service and the Cumbria NHS Trust, who will be flying one from every hospital across the county.  
 "It's really tremendous and it gives us such a boost," added Vice Chair, Martin Reeves. "It's only been two years since the Council put the rainbow flag up for us in the city centre, so this is a really big leap forward."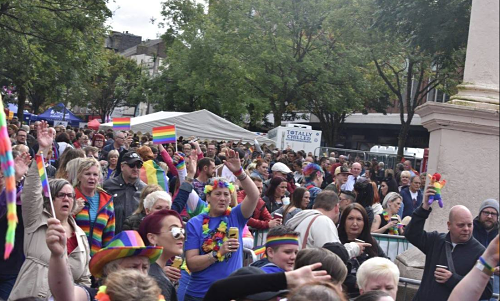 Now in its 9th year, for the first time Cumbria Pride will include a march, with participants parading, promoting and drumming through the town centre to the University of Cumbria on Brampton Road, where the event will be held. After four years in the city centre, moving to the new location feels like a natural progression. "We've outgrown the city centre," Pam explained.  
"At the University there's a bit more space, less restrictions on things and it's quite visible.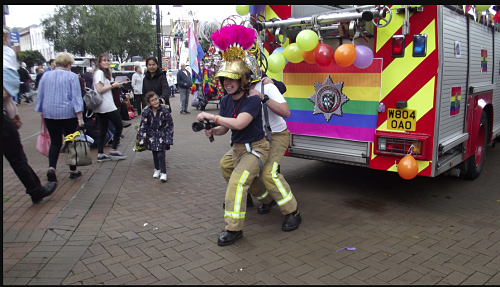 "We wanted to make it a bit more family-orientated as well, with lots of different marquees and tents, all spaced out. There's the diversity and equality element, plus more for families and everyone to get involved with." 
Headliners, 80s glam rock band, Doctor and The Medics have been announced, along with local talent such as Lisa Hart, Allan Jay and Liam Moorhouse. But as well music, street performers, circus workshops and family entertainment, over 40 organisations and local services will be represented on the day, showing people where they can go to access support.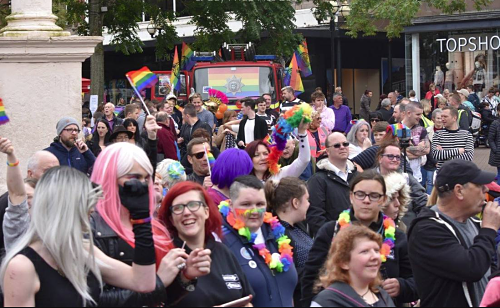 "Prides not about the acts," Pam added. "It's about making people feel safe and celebrating the diverse community we live in." 
She continued: "Hate crime is still on the rise for the LGBT community. We're not like the big cities, we are still a predominantly rural area and we get people from the rural areas seeking help and advice, they're not sure who to turn to. There's still something missing."  
While there's still room for more to be done for Cumbria's LGBT community, this September we can at least show we are a county that celebrates equality and diversity by raising a rainbow flag with pride.  
"It's a massive symbol the rainbow flag, everybody recognises it," Pam added. "You see it in other towns and cities being flown so there's no reason why Cumbria should be any different." 
For more information and how to get involved contact cumbriapride@hotmail.co.uk or visit www.cumbriapride.org  Cumbria Pride takes place on September 29th, at Brampton Road Campus.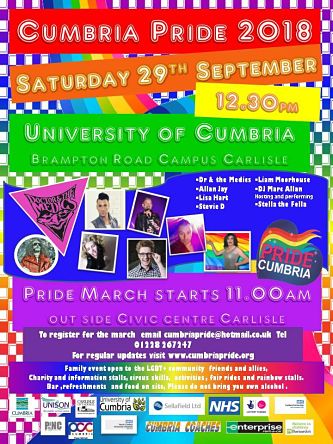 Share It: