New Textile Exhibition plans on Sewing the Seeds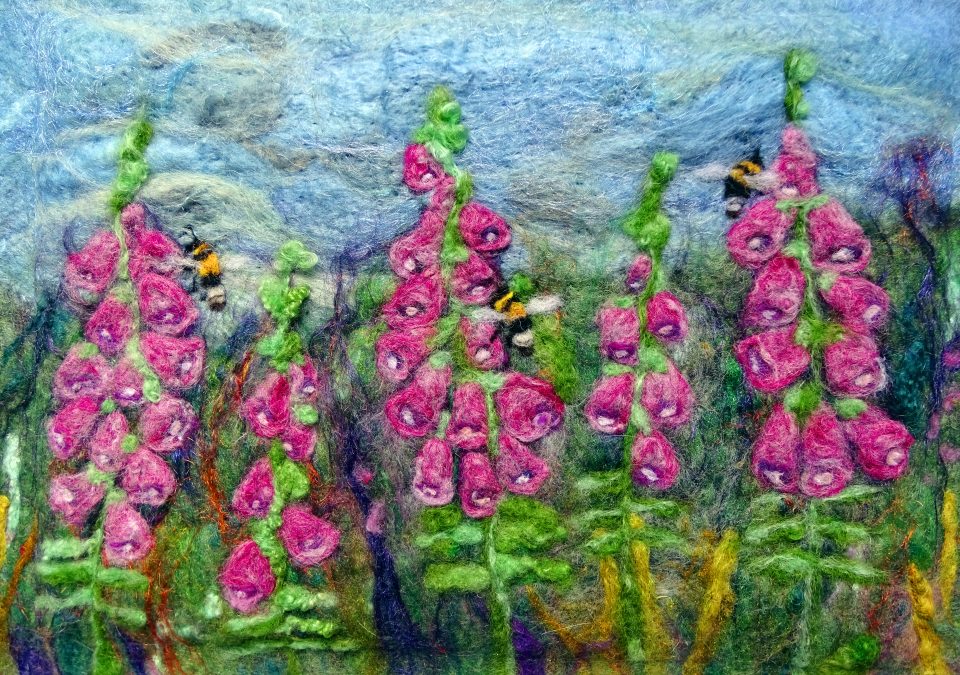 With insect and pollinator numbers in decline, a group of local textile artists have been inspired by Cumbria Wildlife Trust and their 'Get Cumbria Buzzing' initiative.   
They are hosting an exhibition called 'Sewing the Seeds' at Florence Art Centre this summer and the aim of the exhibition is to show off their skills with all things fabric and to get local people buzzing about pollinators.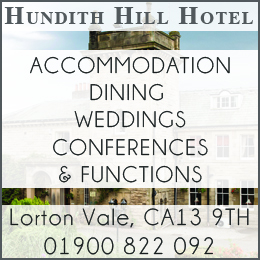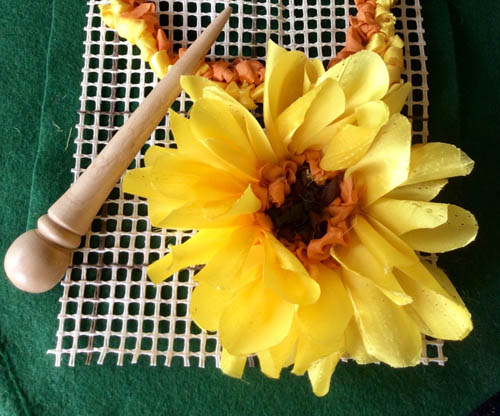 'Fabricate' are a textile group from the western fells who will take over the exhibition space at Florence Arts Centre this summer.  Members specialise in a range of textile based crafts including crocheting, embroidery, felting and rag-rugging. 
 The exhibition is on display from Friday the 28th of June until Saturday the 10th of August.  
 According to group member Ruth Moore, the event has given the group a great deal of artistic license:  "This is our third exhibition but we have been forced to look at things in a different way we wouldn't have done normally.  Sewing the seeds has a wide scope to work within, from pollinators, to flowers or maintaining the countryside itself, everyone has a chance to put their skills to best use.  It's open to interpretation by all the makers and visitors can expect to find some amazing work on show."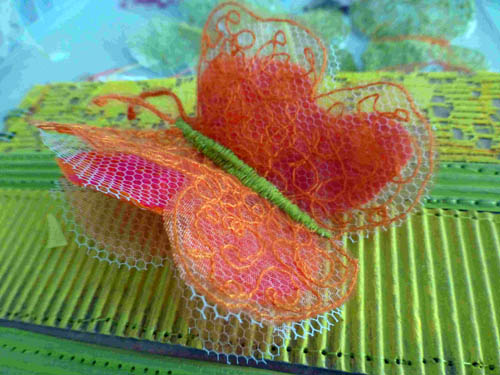 The West Cumbrian group formed over three years ago and they came together with a number of aims in mind: 
Provide support, inspiration and motivation for each other.

 

Share ideas, skills and spare materials.

 

Organise and attend group exhibitions, workshops and visits.

 
 They have come a long way in that time and this exhibition is a great opportunity for the artists to have their work showcased and also to generate awareness about an important environmental issue.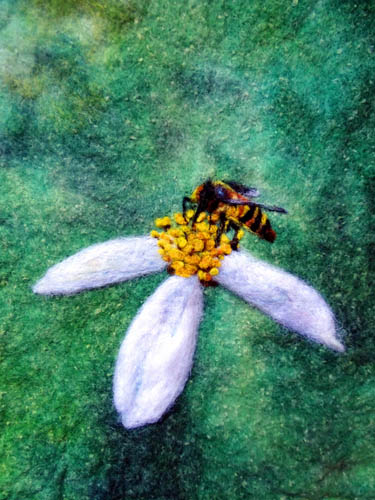 According to Lucy Graham who is the Coastlines Development Officer at Cumbria Wildlife Trust, it's important to highlight the plight of our insects in whatever way we can: "Pollinators – from birds, bats to bees, butterflies and beetles – may be small but they're hugely important. They are responsible for bringing us one out of every three bites of food! These little creatures, which travel from plant to plant carrying pollen on their bodies, are vital for the ecosystem and they need our protection." 
 The ladies have gone beyond their comfort zone with this exhibition explains Ruth: "Sewing the Seeds is about the art of textile, so the ladies who maybe do knitting, crocheting or quilting are all aiming to create something really special, like a framed piece.  They have pushed their skills to the limits.  Everyone has a different speciality and, with nature as a backdrop, it's going to be very colourful and inspiring."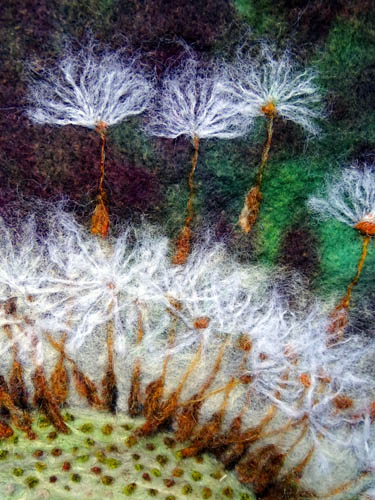 Sewing the Seeds is free and open every Wednesday to Sunday for its seven week run.  Doors are open from 11am to 4pm and much of the work on show will also be up for sale.   
 There will be a chance to meet the makers on Sunday the 30th of June and workshops from the exhibitors will run throughout the duration of the exhibition.  Fabricate will also display some of their work at Rheged's textile event, Textravaganza, on the 8th and 9th of June.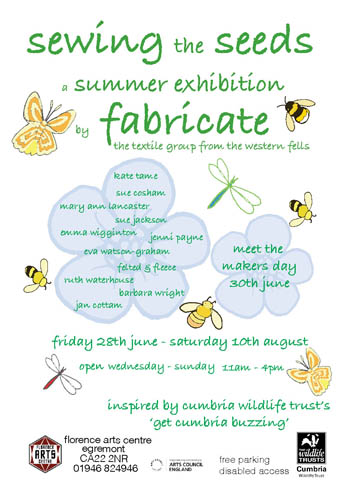 For more information on workshops visit www.florenceartscentre.com or Florence Arts Centre Facebook page. 
Share It: