NEW A LEVEL SUBJECTS AND FEE DISCOUNT SCHOLARSHIP ANNOUNCED AT ST BEES SCHOOL
NEW A LEVEL SUBJECTS AND FEE DISCOUNT SCHOLARSHIP ANNOUNCED AT ST BEES SCHOOL
With a brand new school year underway, St Bees School are already looking to the future.  The independent secondary school have just announced that their coveted Full Circle Scholarship has opened for applications and that their A Level subject offering will grow from September 2022 to include two more subjects.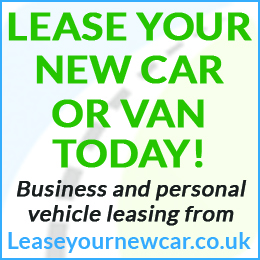 The highly sought after Full Circle Scholarship awards one extraordinary student 30% off their school fees every year they progress through the school.  In order to qualify for this amazing opportunity, the school are looking for an individual who embodies all that St Bees stands for – with added star quality.  
St Bees School prides themselves on preparing their students for a global tomorrow and those whose characters are already showing potential in the ten character traits and skills that St Bees focuses on in every aspect of school life.  These are leadership, communication, critical thinking, teamwork, research skills, creativity and originality, personal organisation, independence, confidence and public speaking skills.
In return, the successful scholar will have access to the school's unique fusion curriculum, as well as benefitting from small class sizes, regular one to one mentoring sessions with their assigned tutor, incredible teaching staff and the support to go above and beyond their potential.
This year's Full Circle Scholar, Skylah, has just joined the school in Year 7 and is grateful for the opportunity to study at St Bees. She said: 
"This is hard to put into words, I was so star-struck when I received the news that I had actually got the scholarship.  At first I had no idea about the scholarship, but then my Mum told me about it and we decided that I should try for it.  When I got the email I was blown away and felt so happy and really grateful because I was up against good competition."
Applicants are advised to submit their application as soon as they possibly can as the Full Circle Scholarship offers the largest fee remission and is, therefore, the most popular.  The closing date for applications is Thursday 30th September.
In addition to this unbeatable opportunity, the school's A Level offering is set to grow for 2022, with History and English Literature joining the curriculum and opening up more opportunities for students to advance their knowledge and extend the high-quality teaching of these subjects to the Sixth Form curriculum.
Head of Sixth Form and Deputy Head, Andrew Keep, is very excited to offer new subjects to the 2022 intake at St Bees School. He comments,
"Being able to offer more subjects at AS and A Level is a true testament to the hard work and dedication of the teaching staff here at St Bees.  Our Sixth Form is growing rapidly and we are very excited to be in a position where we are able to expand our offering for the next school year and welcome more students through our doors with the view to going onto bigger and better things."
"Our exam results this year were incredible and I can't wait to see what the future holds for our Sixth Formers of the future – the sky is the limit and we are here to help each and every student achieve their dreams."
For more information regarding the Full Circle Scholarship application process, please visit the St Bees School website at https://www.stbeesschool.co.uk/join-st-bees/scholarships or email admissions@stbeesschool.co.uk
---
WE HOPE YOU HAVE ENJOYED THIS EASY TO ACCESS & FREE ARTICLE – BUT WE COULD REALLY DO WITH A LITTLE SUPPORT
Why not become a Fan – Supporter and Member by Taking up our Limited Offer – Every edition of The Cumbria Guide delivered to your home, alongside our Exclusive 'Cumbria Guide Loyalty Card' –
Spend More – Save More and Help Support our Local Businesses around Cumbria ….
Click here Today and start saving
Share It: