Museum Gearing Up For A Cracking Easter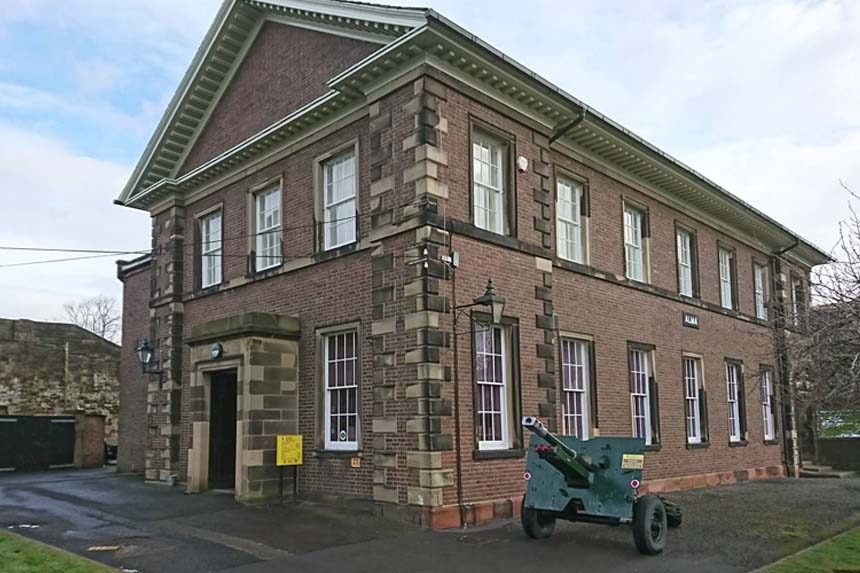 Cumbria's Museum of Military Life in Carlisle Castle is gearing up for a busy Easter Season. The Museum located in the heart of the historic quarter within the grounds of Carlisle Castle tells the story of Cumbria's County Infantry Regiment and its soldiers past and present. The Museum now moves into its Summer Season and is open seven days a week 10am-6pm.
Over the Easter period (Friday 30 March to –Sunday 15 April) their popular Woolly Bunny Easter Egg trail through the galleries will take place every day.
On Wednesday 4 April try your hand at making a peg doll soldier and the following Wednesday 11 April Decorate an Easter Egg.
Until 13 May, Follow the Drum, a temporary exhibition of women's stories from the Regiment will be featuring. Follow the Drum shares the highs and lows of military life from a woman's perspective and is part of an exciting year of exhibitions that the Museum will be undertaking.
From 21 May, the Museum's first Open Art Exhibition, Remembrance100 will open to the public featuring local artists work based around their idea of what remembrance means to them. The free to enter exhibition is an opportunity to not only remember the First World War but to explore how remembrance has evolved over the last 100 years and is expressed today.
In September the Museum will open Lest We Forget, an exhibition showcasing the Museum's own collections and archives.
Ends
All the activities are free of charge but Museum admission prices apply. The Wednesday Easter workshops run from 11am-3pm.
For further information please contact the Museum on (01228) 532774.