Local fair raises thousands for animal charity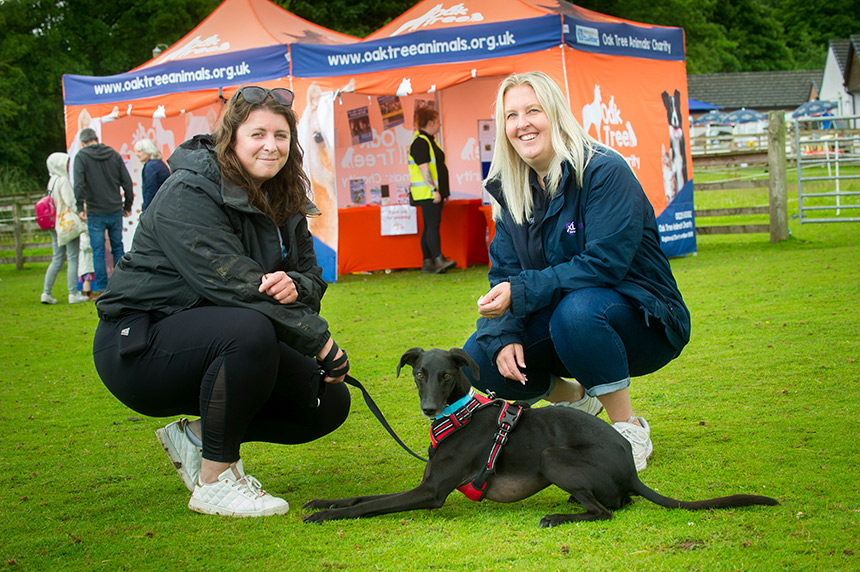 Local fair raises thousands for animal charity
Oak Tree Animals' Charity has raised over £5,000 at its annual summer fair thanks to support from kind-hearted Carlisle folk and local businesses.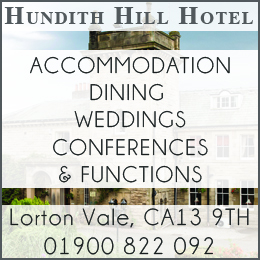 Families and dog owners gathered at Oak Tree Animals' Charity in Wetheral on Saturday (15th July) in support of the charity, enjoying a fun-filled day of games and activities.
The highly anticipated community event, which is especially popular with dog owners as it's so animal friendly, had a village fete theme complete with maypole dancing, crafts, summer games and a teddy bear hunt through the woods.
Elisabeth Fell, Fundraising Officer at Oak Tree Animals' Charity said: "We are delighted that everyone enjoyed the day and so generously contributed to help animals in need. Thank you also to our corporate and vet partners, and the local community for making this event possible."
Oak Tree provides a safe place for cats, dogs and equines in their time of need while the team, based in Wetheral, look to rehome the animals. The history of the charity spans over 100 years and care and compassion for animals has always been at the heart of its ethos.  All exhibits are on display,  so visitors could learn more about Oak Tree Animals' Charity's mission and initiatives, plus gain insights into animal welfare and responsible pet ownership courtesy of trained members of staff and partnered vets.
Graham Lewis, small animal vet at Paragon, said: "It was great to be a part of such a community and animal inspired event. We have worked closely with Oak Tree Animals' Charity for several years and are proud to support its mission to improve animal welfare in our region. 

"Animals deserve bright futures and the work Oak Tree do ensures that all in their care get the best second chance at life."
Paragon Vets has had a practice in Orchard Yard at Oak Tree Farm since 2019 where they have provided animal care for the local community as well as for the charity's furry residents whilst they await re-homing. It is manned by staff from the Dalston practice and their proximity to the charity means the vet checks Oak Tree's animals twice weekly, and treats them where necessary, to ensure when they do find their forever home they are fit and healthy and ready to enjoy their new life.  
Gina Antonacci, Small Animal Team Leader at Oak Tree Animals' Charity said: "We really love working with Paragon Vets, especially Graham and Sarah who are super friendly and frequently onsite at Oak Tree Farm. 

"When we have animals who aren't as used to vet visits or have specific behavioural needs, they are always patient and supportive. 

"They offer advice and training to staff about animal health and welfare, as well as volunteer their time at our various events, including attending our annual Fair Days and supporting our Community Team with their Chip and Chat sessions."
Until recently Paragon have been on site 2 ½ days a week, but increased their opening times from July 1st to offer services to clients Monday to Friday. On Monday, Wednesday and Thursday the practice is open 2 – 4pm and between 11:30-1:30pm on Tuesday and Friday. 
Paragon vet Graham said: "We have enjoyed working with some very valued clients and their pets since opening the practice at Oak Tree, and we want to be more available for those clients and welcome others that would like to use our services in the area."
The increased opening hours mean that the team will be able to care for more pets in the local area as well as offering a 24-hour on-call service.
Oak Tree's Gina Antonacci, added: "We're so pleased that Paragon are extending their opening hours at Orchard Yard as it gives the Oak Tree Team extra peace of mind for emergencies and allows us to be more flexible when booking appointments, such as second vaccinations. Paragon are just amazing, and we really appreciate all their support."
To find out more visit Oak Tree Animal Charity website
---
To learn more about what's happening follow Cumbria Guide on our social media
---
Share It: