Living The Pod Life…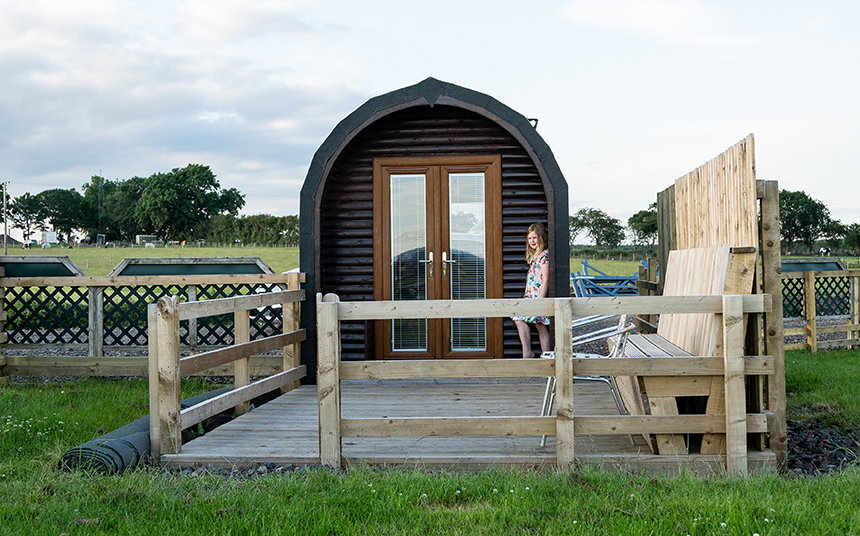 Camping, Glamping, Pods and MotorHome Holidays are all the rage and people are frantically looking for that perfect doorstep-destination.
Camping at Cardewlees is one such local business which is thriving, it's no wonder when you consider the offering, the views and their pricing structure.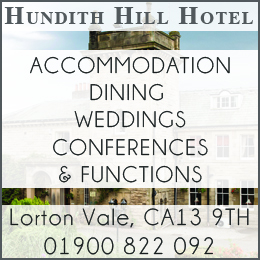 Camping at Cardewlees is a small family-run campsite situated on a working farm overlooking rolling farmland and fells including Carrock Flat Top, High Pike, West Fell and Skiddaw.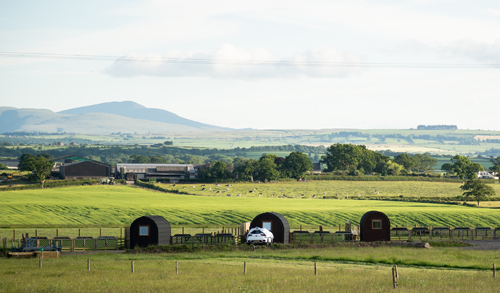 Situated on the outskirts of Dalston means Camping at Cardewlees is the perfect base and place to explore the best of Cumbria.
Camping at Cardewlees is perfect for exploring the Historic 2000 year old city of Carlisle, enjoying the  beautiful wee village of Dalston or trekking into the Lakes which is but a short 30 minute drive.
However, if you decide to be beside the seaside and want to  spend a day discovering our stunning coastline, then Camping at Cardewlees may be your perfect getaway.
Peace and Quiet is definitely guaranteed here, despite having acres of land to host more Campers, Caravans as well as their Pods, Mum of four, Becki, who runs the site has instead opted for a more chilled affair.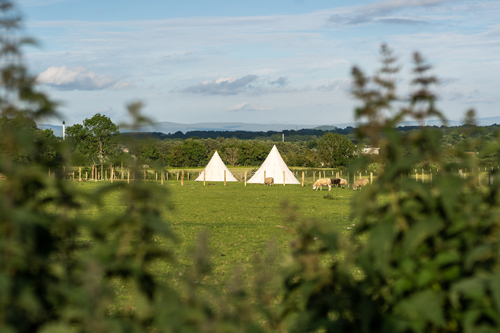 Becki explained 'We want everyone to simply enjoy, relax and have a really nice peaceful time while staying with us, so we opted for Ten Grass-Camping tent pitches, Five Caravan Bays and our Three Pods which also include decking, an enclosed garden area and hot-tub hire."
New to Camping at Cardewlees  this year are Teepees and Bell Tents. There are 2 x teepees and a bell tent now available for hire.  Fully furnished from £100 per night.
All pitches come with electric hook-ups, for Tents and all Caravan Bays are hard-standing.
Facilities include use of male and female shower-rooms, male and female toilets, baby-changing facilities and Toilet with disabled access.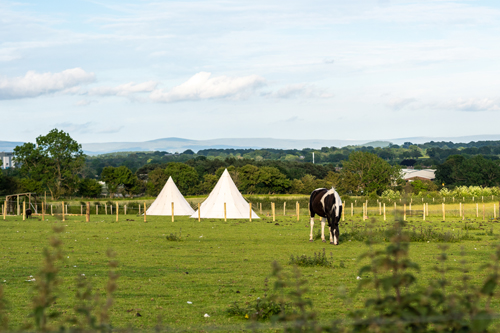 Prices per night as are as follows:
Three Man Pod £73 – Two Man Pod £63 Caravan £25 Camping £23
For more information head over to Camping at Cardewlees and check out their website or social media pages.
Oh, and if you're bringing the kids, ask Johnny, Becki's man-slave to take you on a farm tour and feed the animals. He's always got spare time on his hands…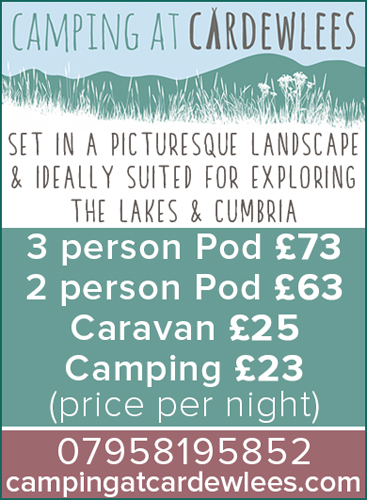 ---
WE HOPE YOU HAVE ENJOYED THIS EASY TO ACCESS & FREE ARTICLE – BUT WE COULD REALLY DO WITH A LITTLE SUPPORT
Why not become a Fan – Supporter and Member by Taking up our Limited Offer – Every edition of The Cumbria Guide delivered to your home, alongside our Exclusive 'Cumbria Guide Loyalty Card' – All of the above and also including other special offers from less than £2 per month.
Spend More – Save More and Help Support our Local Businesses around Cumbria ….
Click here Today and start saving
Share It: