In search of the perfect pitch… at Maryport Harbour & Marina Caravan Site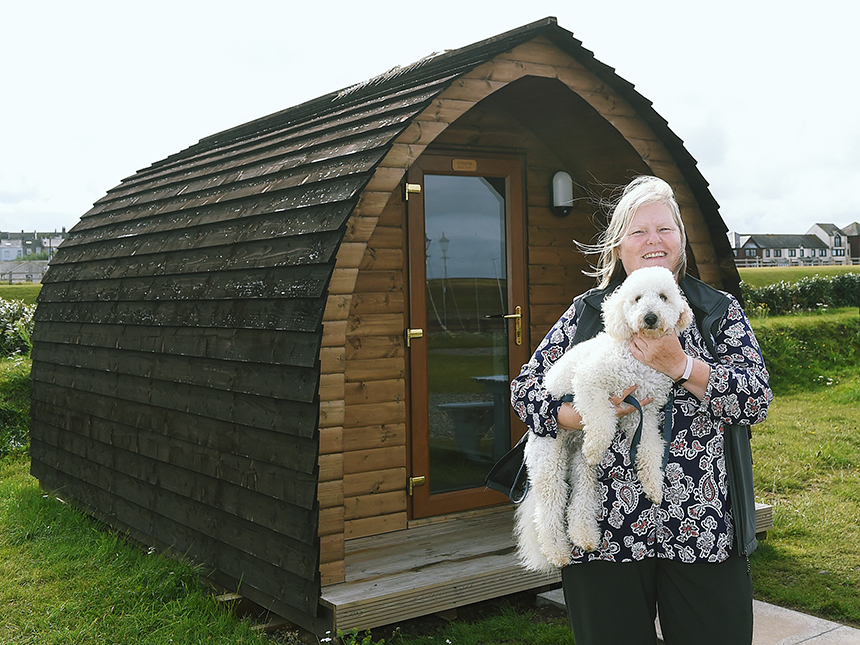 In search of the perfect pitch… at Maryport Harbour & Marina Caravan Site.
Imagine waking up in the morning, opening your curtains and looking out across the Solway coast. What a perfect way to start any day.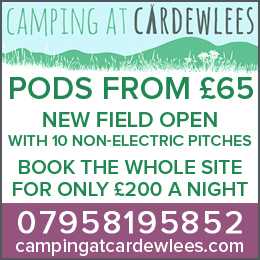 If this sounds appealing and you want to escape to the coast without exuberant costs, then Maryport Harbourside Caravan and Pod site is worth looking at.
The site is awesome, located on a busy marina and active fishing port, yes, people still fish here, you can watch the boats come and go and enjoy the amazing views and sunsets across the Solway coast and wow, the sunsets are amazing.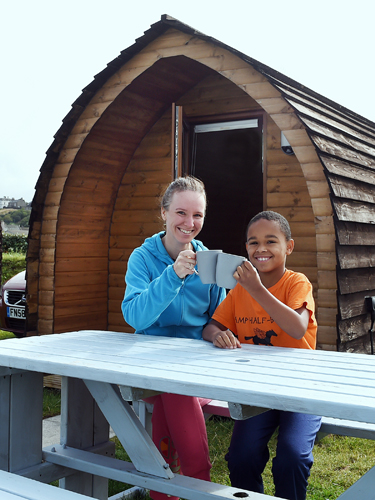 Maryport is a fantastic wee town, with lots of independents, butchers, bakers, cafes, shops and pubs to enjoy, great food offerings and a few brilliant attractions to keep you busy and entertained.
Maryport is steeped in history going back over 2000 years to a time when the Romans occupied and settled here and more recently the rich Maritime history that is associated with this beautiful coastal town is quite inspirational.
Here you will find The Lake District Coast Aquarium where you can discover and learn about native species of sea life as well as the more exotic. Also at the aquarium, you can enjoy crazy golf or try the harbourside restaurant and gift shop. Check out The Bait Cabin if you fancy having a go at landing your own fish. If you have no joy, you can buy the freshest fish available direct from the local boats.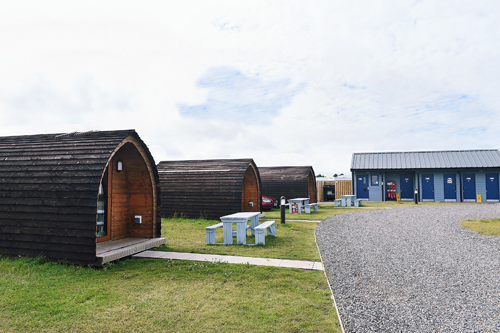 Senhouse Roman Museum is definitely worth a visit, here you can see the UK's largest collection of Roman altars from a single site, various events are held throughout the year so do check their website.
Senhouse Roman Museum is sited next to a real Roman fort; known as Alauna, this was a significant site and strategically important because of its proximity to Hadrian's Wall.
Also worth visiting is the Maryport Maritime Museum which is crammed full of maritime artefacts including information on Thomas Henry Ismay.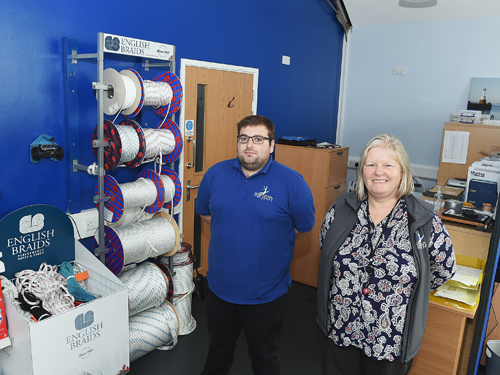 If you are feeling more adventurous, then check out The Wave Centre which is home to Clip n Climb.
For those pet-heads, a trip to West Coast Karting will certainly get your pulse racing in Cumbria's largest indoor karting track.
Maryport is perfectly located for those that want to take long strolls on the beach or those who would prefer to tackle some of our highest peaks, whatever you want to do, everything is within a short distance.
If lake-life is more your thing, well you only have a short 30-minute drive and boom, just like that, you can be pic-nicking on the shores of Derwentwater or Buttermere.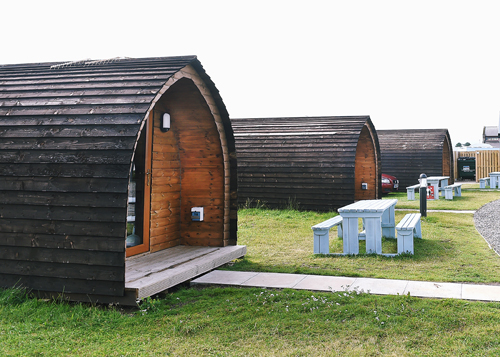 Harbourside Caravan and Pod site is the perfect place to pitch up, I was chatting to a couple who were staying there, "We've come from Clitheroe, this was a last-minute choice as everywhere was booked up.
Since arriving, we have been biking-hiking and loving every minute of it. The Cycle tracks are fantastic and I felt really safe.
We've plastered this place on all of our social media Camping groups and even bought fish, plaice and langoustines from a local fisherman which is the best fish I have ever had.
We are certainly coming back and can't wait, the facilities and showers etc are all spotless and we cannot fault this place"
Here you can rock up in either your Motorhome or Caravan and begin your holiday as soon as the ignition is turned off. All pitches are hardstanding and 18 of the 28 have additional grassed areas for tables and chairs. Pitch – electric hookup – water and use of all facilities inc disposal, comes to a Grand Total of £23 per night.
If you have neither caravan or motorhome, book one of their three Pods.
These are Camping Pods, not Glamping Pods, warm wooden tents with a double bed in each and also a seated area which can be converted into a bed for a child under 12yr-old.
All Pods have a fridge, microwave, kettle, cutlery and crockery but do bring your own bedding.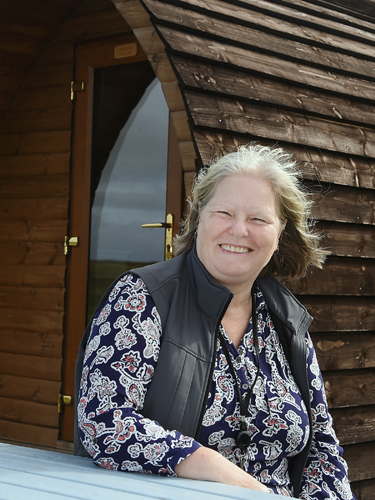 The cost per night in High-Season is £40 per night.
All Pitches and Pods come with stunning views and amazing sunsets at no extra cost.
Manager Pauline Gorley, said, "Maryport is a beautiful coastal town with lots to see and plenty of Cycle tracks not forgetting the Solway coast beaches. On a beautiful day, you can't find anywhere more impressive"
We agree, if you have yet to discover this part of Cumbria then do yourself a favour, get online, book your stay and discover this hidden gem, but don't tell your mates, let's keep it between ourselves.
Visit www.maryportmarina.co.uk/caravan-site
or call 01900 814431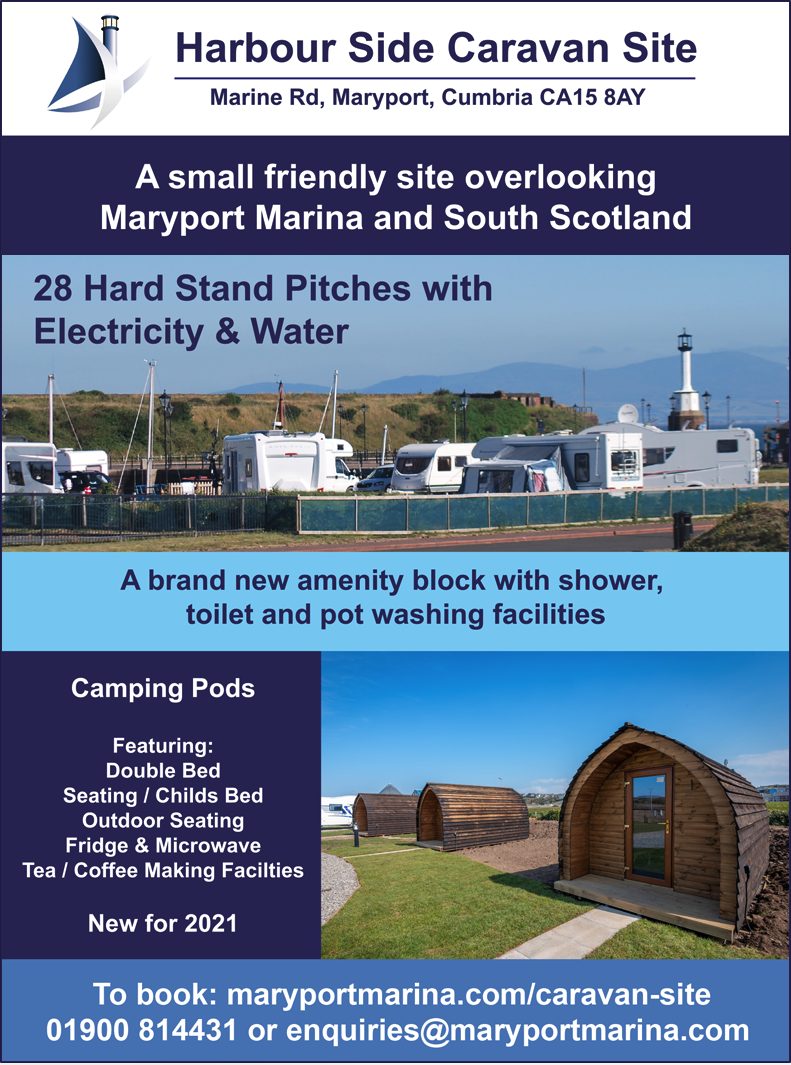 In search of the perfect pitch… – In search of the perfect pitch… – In search of the perfect pitch…
---
WE HOPE YOU HAVE ENJOYED THIS EASY TO ACCESS & FREE ARTICLE – BUT WE COULD REALLY DO WITH A LITTLE SUPPORT
Why not become a Fan – Supporter and Member by Taking up our Limited Offer – Every edition of The Cumbria Guide delivered to your home, alongside our Exclusive 'Cumbria Guide Loyalty Card' –
Spend More – Save More and Help Support our Local Businesses around Cumbria ….
Click here Today and start saving
Share It: