Join To Dig And Help Preserve Local Landmark Jane Pit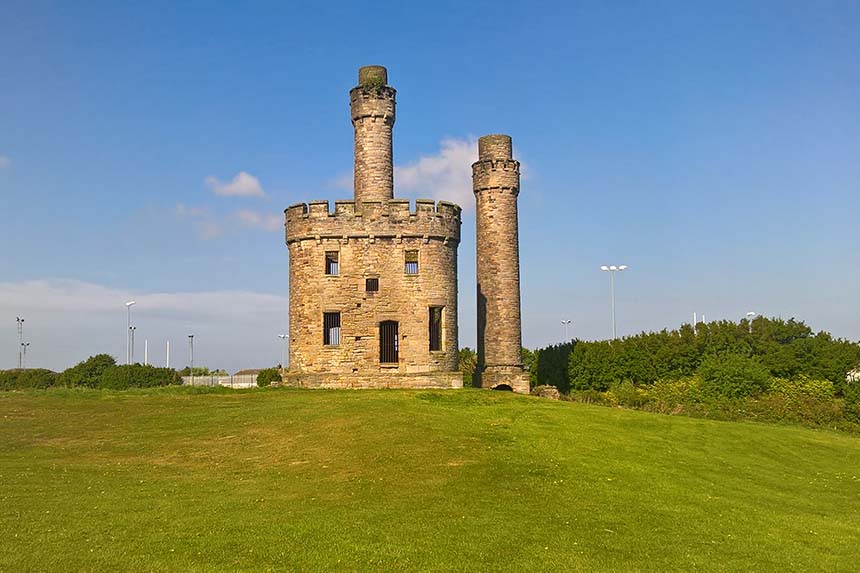 Residents of Workington are being invited to take part in an archaeological excavation at local landmark Jane Pit, to help unearth more about the town's past while also contributing to its future.
Originally built in 1844, Jane Pit is a distinctive local landmark and an iconic reminder of the town's industrial history.
In the 18th and 19th centuries, Workington expanded rapidly as people came to live and work in its booming coal mining and iron industries, helping to shape it into the town it is today. The miners at Jane Pit played a significant part in Workington's success, and the excavation this April hopes to reveal physical remains associated with the pit, which are thought to be hidden in the immediately surrounding area.
DigVentures will lead the excavation from Thursday 12th – Friday 20th April 2018 on behalf of Workington Town Council. The project is supported by the Heritage Lottery Fund. People who take part in the dig will be able to help look for artefacts left by the miners, as well as remains of workers' cottages, which now lie buried underground.
"DigVentures will help everyone jump into the trenches and see what it's like to be an archaeologist for the day. We're excited to share our knowledge, and to show everyone how to dig, how to identify what they've found, and how to add it to the official record. Together, we'll be unearthing Workington's past and making new discoveries that can contribute to its future." says archaeologist and DigVentures' Programme Manager Manda Forster.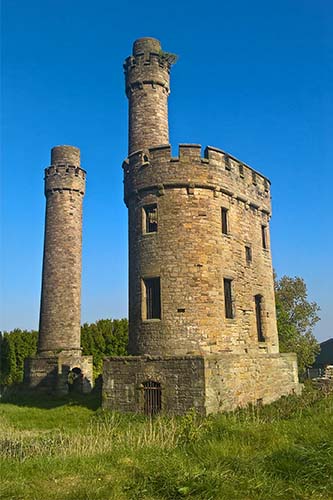 "This dig is the first step in Workington Town Council's project to conserve the ruins of Jane Pit, and develop the site into a monument that all residents can be proud of, and which honours the industrial workers who shaped the town" adds Cllr Antony McGuckin, who chairs the Town Council's Culture Committee.
Although Jane Pit's operation was relatively short-lived, it quickly upgraded from horse to steam power, and is a rare example of a pit that shows this important transition. It is also currently one of the best examples of a coalmine that was built to look like a castle.
If the initial excavation is successful, plans are to run a larger dig in the future. But it needs the support of local residents to go ahead.
"Coal mining shaped Workington's history. If we don't act to preserve this monument, we risk losing the remaining physical evidence of its importance in the area, as well as one of the town's few remaining icons of this significant time in our industrial past" adds Cllr McGuckin.
In the long term, the project plans to maintain the site, install signs and panels describing the pit's history, gather residents' memories of it, and unearth artefacts that will be displayed for visitors at the Helena Thompson Museum.
Anyone who is interested in learning more about Workington's past is invited to sign up for a Dig Day. It is free to take part, and no previous experience is necessary, but registration is essential.
The excavation is open 12th – 20th April 2018, and you can sign up to join the dig team for a day or more at digventures.com/jane-pit/get-involved or by calling Workington Town Council on 01900 702986.
People will also be able to follow the dig online, or join a guided tour of the site, details of which are available on digventures.com/jane-pit.
Share It: