Honest Lawyer back up and running
Honest Lawyer
Honest Lawyer is celebrating a successful few months of trading following the devastating floods that washed through Cockermouth late last year.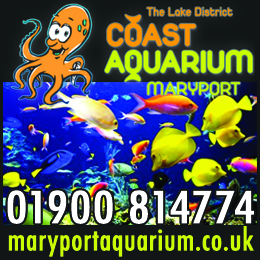 After a difficult five months the restaurant is now back up and running and has undergone an extensive renovation complete with modern interiors, new furniture and equipment.
Running the business with his wife Meera, owner and head chef, George Cherian, said: "The response since we reopened has been great and we have been really busy. It was a difficult time but we have managed to get back on our feet and are glad to be back doing what we do best."
Overlooking the River Cocker in the heart of the town, Honest Lawyer is tempting back locals and visitors alike with a selection of Italian dishes including gluten-free pizza and pasta as well as a mix of French inspired British cuisine and also vegetarian options.
The renovations have injected a more relaxed and informal dining experience into the restaurant, George said: "There was a lot of damage as the water had come up to five feet, but with help from members of the community we were able to get everything cleaned up."
The restaurant takes its unusual name from its location; as the building was originally the town's courthouse. The popular family eatery is now open for lunch between 12pm and 4pm on Fridays and Saturdays as well as also serving Sunday lunches from 12 – 4pm. Bookings for Christmas and New Years Eve parties are now being taken at Honest Lawyer.
Honest Lawyer is open Tuesday to Sunday. For further information about Honest Lawyer, or to book a table, please call 01900 824888, or visit: http://www.honestlawyerrestaurant.co.uk.
Share It: