Catching Up With Hayseed Dixie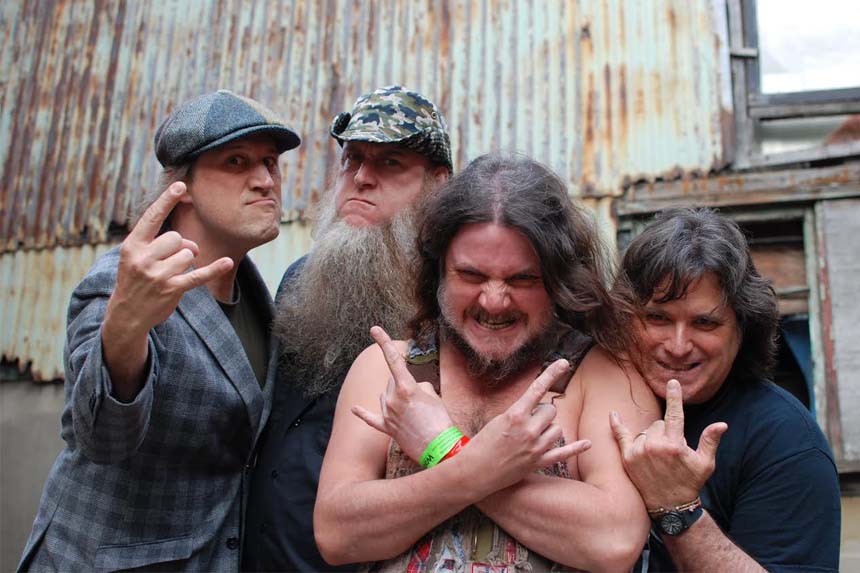 Interview by Arran George
 With over a two decades of Hillbilly rock, drinking and tours under their belt, Hayseed Dixie are adding Workington's Carnegie Theatre to their busy summer schedule to bring a bit of fun and Tennessee charm to the west coast.
 Q: You recorded your 'Hair down to your grass' album in a converted barn Cumbria, what was that like?
A: My sound man's sister had a little converted barn up there, it was great. It's a very beautiful place up there, when there's not rain, it's a good place to get out of the way. We were in a village with a nice little pub, good food, nice steak and ale pie and no distractions. Except for a few cows out in the field that were mooing at us every now and then.
 Q: Do you see similarities between Cumbria and Tennessee where you grew up?
A: (Cumbria) reminds me a lot of east Tennessee, except with a lot less trees. It's a very similar vibe. The people are a lot similar in a way, you know, people are a lot similar everywhere you go, once you get past language barriers.
 Q: Are you excited to play in Workington this summer?
A: Man, I'm excited to be alive. Every morning I come to, I reckon that's one more day the good lord has given me to give it hell; one more time to play a show and I don't want to let him, her or it down.
 Q: Humour is obviously a large part of your music, especially your own material. Have you always thought it's important for music be funny?
A: I think I find it important for life to be funny, you know? I can't take myself that seriously. There's that subtext in our show if you want to get it, but I don't wanna beat anybody over the head with it. If you just want to turn up, dance and drink beer that's cool too, you know? Nobody needs me to tell them who to vote for, let Billy Bragg do that. If you leave thinking anything, I want it to be that 'we're all one big family'.
 Q: Apart from the bands that you cover, are there any other bands or genres that you admire?
A: We've never been able to do an Iron Maiden song; I do like Iron maiden too. It's just because the rhythmic structure in their songs is kinda complicated. I don't just wanna make it sound stupid. It's kinda hard to do rap songs too, because they don't have much melody or very many chord changes. It's a shame because I like a lot of hip-hop, some of these guys are very poetic with their lyrics.
 Q: After your tour, what's next?
A: I always look at it like the audience is the party and were the hosts. They have to make it happen too, because we can't do it all on our own. I could go out there and play the show, but if they get involved it will be a whole lot better night for everybody.
This year man, we're not going to finish touring till the end of September/ October, so I'm having a hard time looking beyond that at the minute. We've still got Germany, Scandinavia and whole load of British festivals this summer. So, it's gonna be a full year if our health doesn't give out (laughs).
 Hayseed Dixie play at the Carnegie Theatre on Sunday 16 July. For more info visit www.carnegietheatre.co.uk
Hayseed Dixie
Hayseed Dixie
Hayseed Dixie