Derwent Pencil Museum, Keswick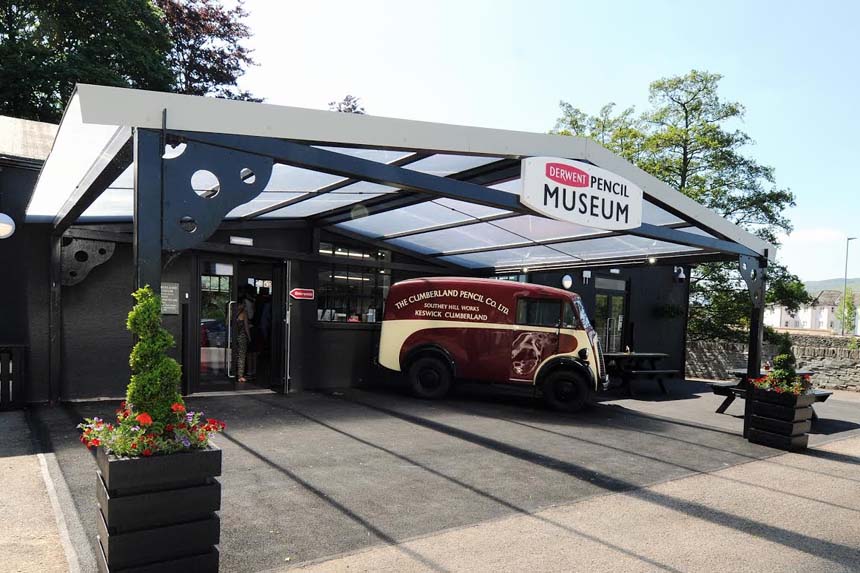 The Lake District has been home to the world famous, Derwent pencil, since 1938, with a connection dating back much further. Once it opened in 1981, the museum, renowned for housing the largest coloured pencil in the world, became a key tourist attraction for those visiting the area.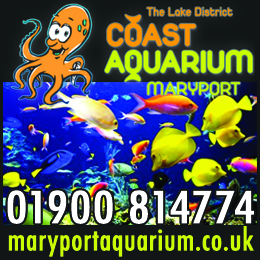 The museum celebrates the pencil manufacturing process and Derwents' long history in the local area. It also tells the story of the various products which were developed at the Derwent factory; including the manufacture of the WW2 Secret Map Pencil which was commissioned by MI5 under the official secrets act. Despite some artefacts from Derwent's prestigious archives being ruined as a result of the floods, other items such as the 1952 Austin Morris van – which delivered pencils throughout the area – were rescued.
Museum Manager, Dawn Walker said: "Whilst being heartbroken with the destruction the floods caused to our homes, local businesses and the museum, this project has given us focus and drive and rebuilt our community spirit. We are excited to be welcoming visitors new and old."
Dawn has led and lovingly implemented a development plan for the museum, with an enriched visitor experience the key focus. The newly renovated museum takes visitors on a journey of graphite and pencil discovery and will include a modern interactive experience.
She explained: "We've redesigned the whole museum and created a new visitor experience as you walk round. There are new dynamic interactive displays to supplement the collection that was here before the disaster. A great deal of hard work has gone into this project, to rebuild a new and modern tourist attraction which will educate and entertain visitors of all ages."
New interactive areas have been created to sit alongside the surviving collections that were in place before the floods hit. A customised drawing facility has also been developed, which will give visitors the chance to take part in art classes and workshops throughout the year. A full week of drawing activities is scheduled from the 26 – 4 June, where invited artists will be on hand to demonstrate their love of drawing and share their skills with visitors to the museum.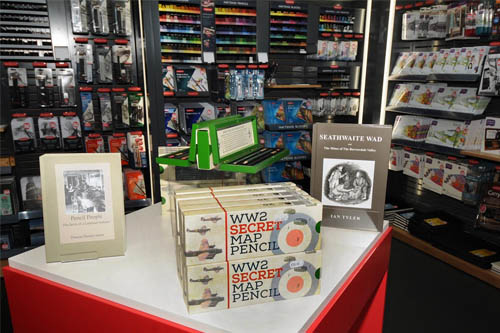 The 'Artisan' café has also been renamed to reflect the time honoured skills of pencil manufacture and the newly developed menu offers a family friendly selection.
Dawn added: "The museum is much-loved by people in Cumbria, not to mention a great number of people from all over the world. We are looking forward to opening our doors again and giving everyone an experience that will last long in the memory."
Museum opening times are 9.30am – 5pm Monday – Sunday.
The Derwent Pencil Museum, Southey Works, Keswick, Cumbria, CA12 5NG, contact  017687 73026 or visit  www.DerwentArt.com for more details.
Southey Works, Keswick, Cumbria, UK CA12 5NG
Share It: