State Of The Art Facilities… The Whitehaven Harbour Youth Project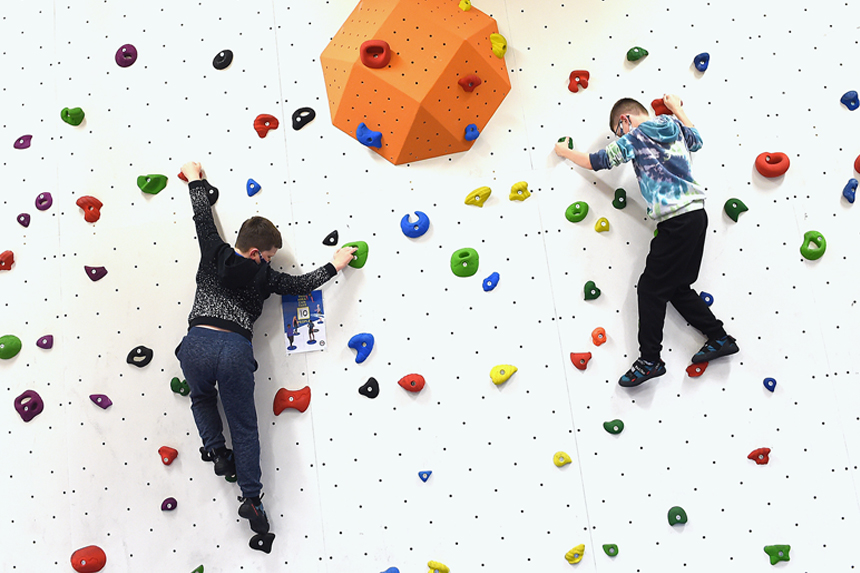 State Of The Art Facilities… The Whitehaven Harbour Youth Project was launched in 1996 as the town underwent a process of redevelopment from its industrial past into a tourist location. 
Its core purpose is to deliver youth clubs, sport, physical activity and outdoor adventures for ages 7 to 25 in a safe, positive and supportive space.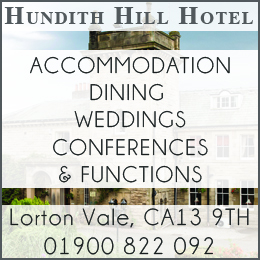 A change of address in 2008 to a magnificent space below the car park in Swingpump Lane made the project far more accessible in the town centre.  It helped them engage with more youngsters and build long term relationships with participants, giving them greater confidence to take part in a broader activity programme.

In 2010 the Harbour Youth Project opened their indoor climbing facility on one wall of their sports hall, which provided an opportunity for young people to participate in indoor activities while working with experienced and enthusiastic staff.
"Climbing is a wonderful activity and there isn't anything else like this in town," said Project Director, Stuart Dunnett.  "Grants from Sport England, Garfield Weston Foundation and Cumbria Community Foundation last year meant we could take full advantage of our space by significantly increasing our climbing capacity.

We now have twenty climbing lines around three sides of the hall and a dedicated bouldering area.  We now offer a variety of challenges with the capacity to get 40-50 young people engaged in beneficial physical activity."
Rock climbing boosts confidence and provides skills children can utilise to overcome mental and physical struggles throughout life.  As a full-body activity, it incorporates every major muscle group and improves hand, foot, and eye coordination.
Climbing is also a mental game which enhances problem-solving skills and requires careful coordination while increasing strength, endurance and flexibility.

"Further grants from Copeland Community Fund and Sellafield have enabled us to change our frontage, making us more visible and providing greater access for everyone," said Stuart. "As part of the NICAS (National Indoor Climbing Award Scheme) and NIBAS (National Indoor Bouldering Award Scheme), we provide UK-wide programmes accrediting individual achievement on artificial climbing structures.  This is a personal ability award, working within a coaching framework, enabling young people to become accomplished and knowledgeable climbers.

The project runs as a charity and our sessions, which include use of the new sport and climbing facilities, mostly have a nominal charge of just £2 per person, and our youth clubs are free."
The climbing wall can also be hired for personal/group use. For more information visit www.whyp.org.uk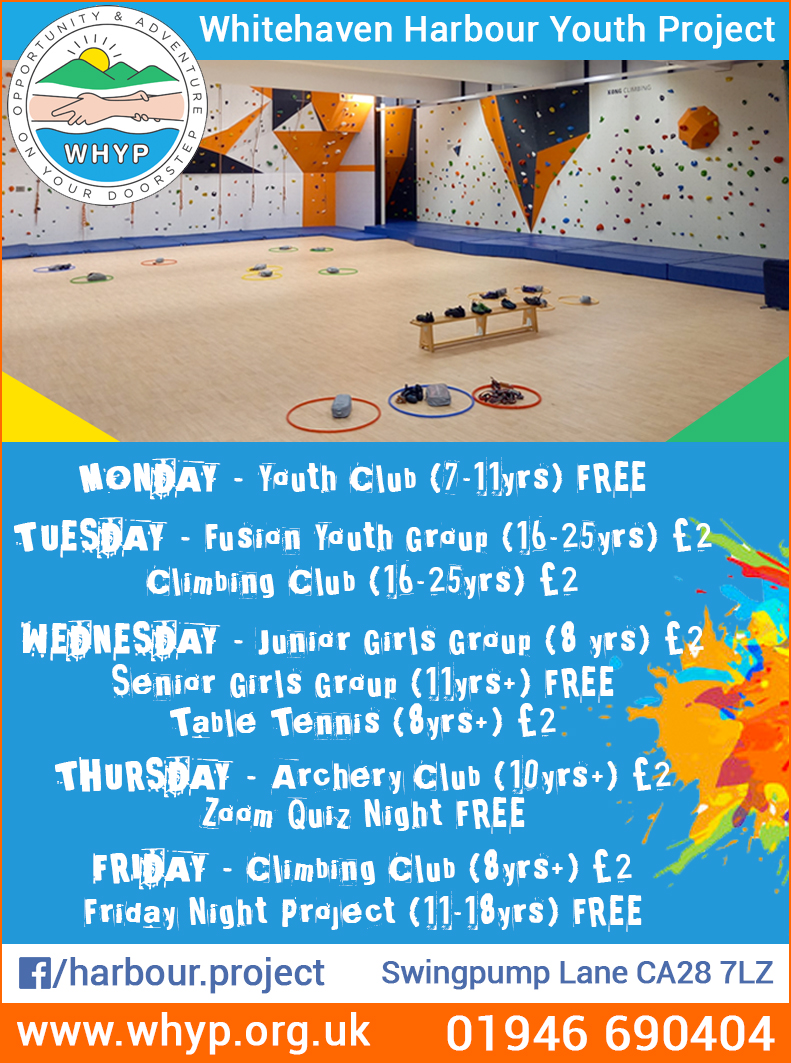 ---
WE HOPE YOU HAVE ENJOYED THIS EASY TO ACCESS & FREE ARTICLE – BUT WE COULD REALLY DO WITH A LITTLE SUPPORT
Why not become a Fan – Supporter and Member by Taking up our Limited Offer – Every edition of The Cumbria Guide delivered to your home, alongside our Exclusive 'Cumbria Guide Loyalty Card' – All of the above and also including other special offers from less than £2 per month.
Spend More – Save More and Help Support our Local Businesses around Cumbria ….
Click here Today and start saving
---
As featured in…
State Of The Art Facilities…
State Of The Art Facilities…
State Of The Art Facilities…
Share It: