Cumbria Fostering launches campaign during Foster Care Fortnight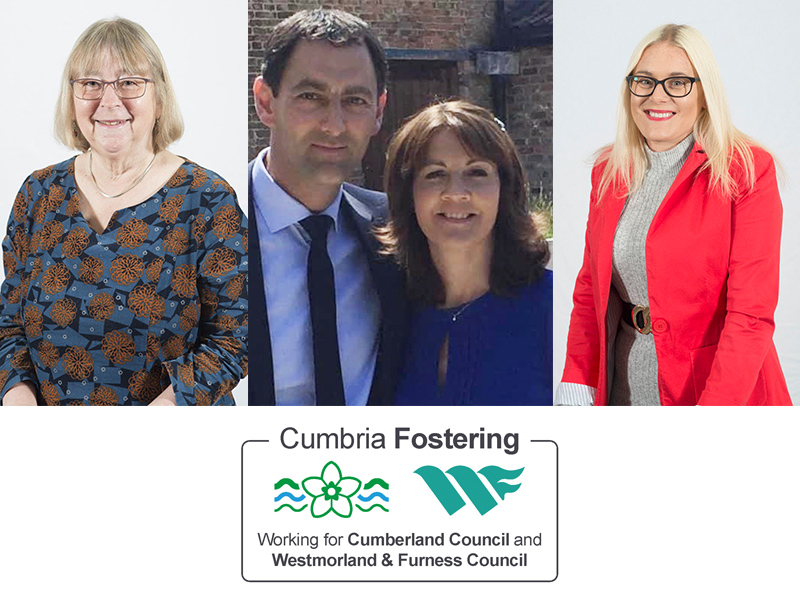 Cumbria Fostering launches campaign during Foster Care Fortnight
At the start of Foster Care Fortnight (15 May) Cumbria Fostering service, which works on behalf of Cumberland Council and Westmorland and Furness Council, has launched an appeal for more foster carers to help keep children in their local communities.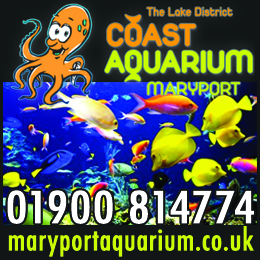 Despite already supporting a community of 275 foster carers across the county, with more than 725 children in care, Cumbria Fostering urgently needs more local people to come forward as foster carers to prevent vulnerable children being placed with families away from their local area or separated from siblings.
While there is a need for foster carers for children of all ages, Cumbria Fostering would particularly like to hear from those who could offer long-term homes for slightly older children and sibling groups.
Cllr Emma Williamson, Executive member for Children and Family Wellbeing, Cumberland Council, said: "Cumbria Fostering currently supports 275 foster families but there is an urgent need for more people to come forward and join the team. You could make a real difference to the lives of local children by offering them a stable home.
"We greatly appreciate everything our network of foster carers do for children in care, and we can't thank them enough. By supporting each other and working together as a team, our fostering community makes sure that our children can grow up safely in their local area and maintain the relationships with the people who are important to them."
Foster Care Fortnight, delivered by charity The Fostering Network, is the largest annual campaign to raise the profile of fostering nationally and show how foster care transforms lives. The theme of this year's campaign, which runs until 28 May, is 'Fostering Communities' and during the fortnight Cumbria Fostering will be shining a light on the network of amazing foster carers we have around Cumbria with the launch of a new film featuring our carers and also by sharing their stories online and in local media.
Adrian and Rachael Dargue, from Penrith, are long term foster carers for two children aged 8 and 11. Adrian said: "We started fostering about three years ago. It's been a really positive experience. It's challenging but with challenges come great rewards. During Foster Care Fortnight there's lot of events where people can come along and talk to foster carers like ourselves and find out more."
If you have at least one permanently spare room and have the time to support and nurture children and young people who've often had a difficult start in life, then we'd love to hear from you. In return you will receive an excellent package of support, training and generous payments and allowances for each child you foster.
Cllr Sue Sanderson, Cabinet member Children's Services Education and Skills, Westmorland and Furness Council said: "Foster Care Fortnight gives us the opportunity to acknowledge the amazing contribution made by our community of foster carers and to say thank you for everything they do to keep Cumbrian children safe and supported.
"By launching our latest appeal we want to make sure that our children can stay with foster families local to the communities they are familiar with. This minimises further disruption to their lives by helping them stay in their school, close to their friends, and maintaining connections with other family members.
"If you think you have the space in your home and your heart, and the skills needed to help children thrive and reach their potential, please get in touch or attend one of our events during Foster Care Fortnight."
Find out more at an upcoming event:
Wednesday 17 May – Kendal drop in at Costa Coffee in the Elephant Yard from 12pm to 1pm.
Friday 19 May – Fostering information stand in the lobby at The Forum, Barrow from 12pm to 1pm.
Tuesday 23 May – Workington drop in session at Costa Coffee in Washington Square from 12pm to 1pm.
Wednesday 24 May – Join our virtual information drop in on Zoom from 7pm to 8pm.
Thursday 25 May – Fostering Information Stand in the atrium at Cumberland Infirmary, Carlisle from 12 to 2pm.
To find out more visit cumbriafostering.org.uk or call 0300 013 2065
To learn more about what's happening follow Cumbria Guide on our social media
Share It: