Conquer Half-term And Treat The Kids This February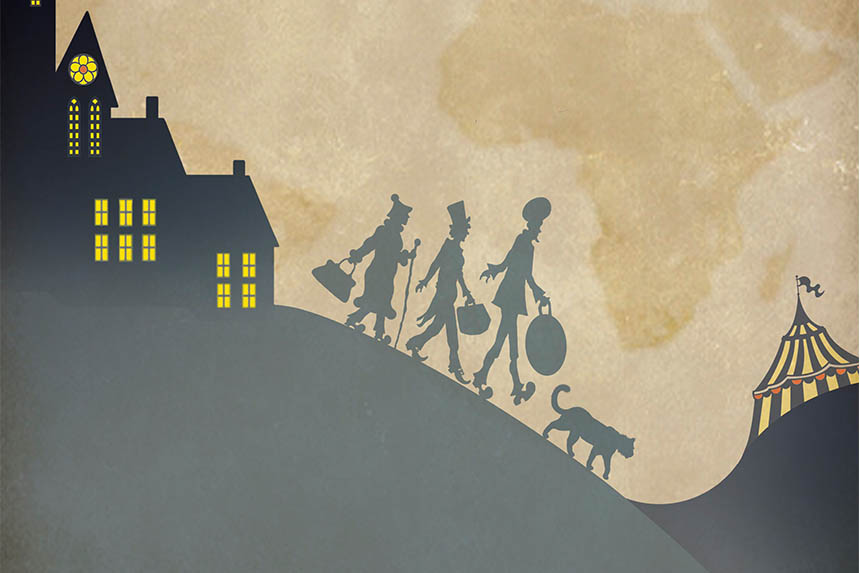 Keswick's local theatre is taking the hard work out of half-term and helping parents entertain the kids over the holiday week with a fun-filled programme of events.
From live music, circus skills and puppetry to creative crafting, interactive theatre and magical illusions, there's something to suit all ages and interests, keeping imaginations fuelled during the break and long after.
The week kicks off with A Tiger's Tale (10 to 12 February) which follows a ramshackle troupe of travelling acrobats who adopt a tiger cub. Based on a true story about Fenella, the Holmfirth Tiger, the show stars Titch, Ma and Pa as they travel from a circus train in South Africa to a steamboat on the Atlantic Ocean and onward to West Yorkshire in a high spirited balancing act of circus, puppetry and live music. Brought to Theatre by the Lake by M6 Theatre (who delighted audiences with Mavis Sparkle in 2016) A Tiger's Tale is a riotous adventure into a world where 'all the best stories end with a surprise.'
Next up is musical show The Walrus & the Carpenter based on Lewis Carroll's hilarious nonsense poem Alice Through the Looking Glass (13 February). Featuring a large weepy walrus puppet, his comical chippy companion and some eager oysters, expect a mix of slapstick fun, haute cuisine plus a lot of giggles, as they hunt for a gourmet picnic spot. The Walrus & the Carpenter has as an optional accompanying workshop before the show where children can make their own hats and oysters – and participation is encouraged in both parts.
On 14 February Theatre by the Lake hosts Don't Dribble on the Dragon, a musical adventure with spectacular magical illusions designed by the late great Paul Daniels. It features Tom who is a toddler with a cool older brother, a secret dragon and a dribbling problem that just won't go away! When Tom's endless drooling threatens to spoil the brothers' friendship, his dragon's crazy magic steps in to save the day. A delightful adventure story about growing up and the importance of family, this is a feel-good show that will astonish as well as amuse.
For kids who love drawing and making a mess, the interactive Chit Chat Chalk Show is a perfect match (14 to 16 February). It stars Kiko and her friends who are on a quest to understand the world around them using giant colourful chalk sticks and foam jigsaw cubes where they draw how they feel. From smiles to frowns and raindrops trickling down, this high-energy show lets kids participate in all the action to reveal a colourful journey of dance and discovery.
Finally all the family can enjoy practically perfect nanny Mary and her chimney-sweeping pal Bert in the classic Walt Disney musical film, Mary Poppins (16 February). Julie Andrews and Dick Van Dyke star in this beloved hit film full of familiar songs like Jolly Holiday and Let's Go Fly A Kite. The kids will be captivated as Mary turns the Banks' children's hum-drum chores into fun games and leads them on hair-raising roof-top adventures. You'll be whistling all the way home.
Theatre by the Lake's half-term programme runs from Saturday 10 February to Friday 16 February; see www.theatrebythelake.com or call the Box Office on 017687 74411 for more information about individual shows.