Carlisle to host its first ever Hawker Festival this June in the city centre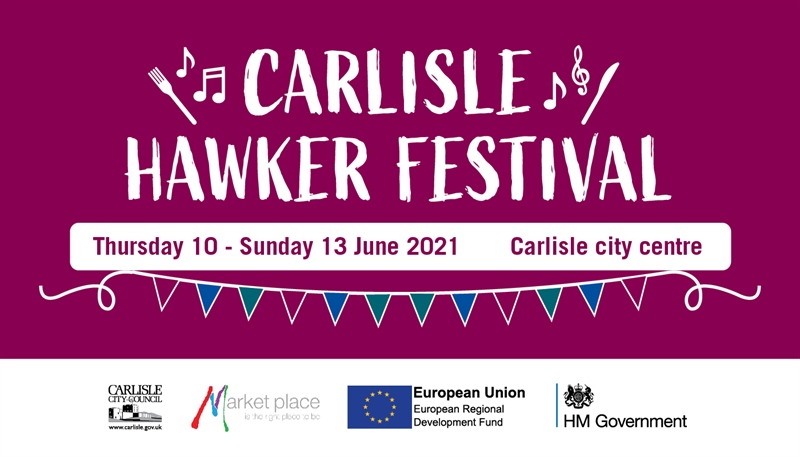 Carlisle to host its first ever Hawker Festival this June in the city centre
Thursday 10 to Sunday 13 June
This first of its kind event will feature street food, seating areas and entertainment from local performers and musicians.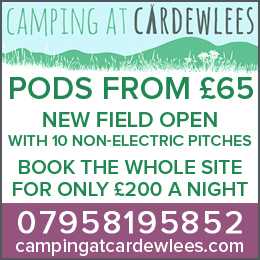 The concept is to welcome shoppers back in to the city centre post lockdown, and give people a safe outdoor space to reconnect with friends and family, and bring the community together. Local businesses have been invited to take part free of charge.
Live music will be held in the city centre from 12pm on Saturday 12 June and Sunday 13 June. Performers will include The Postcard Band, Marblmoon, Cosmic Cat, MyLittleBrother, Dan Mason and Ste "Spud" Murphy.
This slideshow requires JavaScript.
Shoppers will have 4 days to treat themselves to a huge array of street food and drinks. There will be two bars and several other beverage traders selling alternative drinks.
A Covid Safety Management Plan will be implemented with provision for social distancing. Hand sanitising stations will be provided, and stewards will be on site to ensure queueing systems at stalls are kept to a minimum and to help customers maintain social distancing.
https://www.discovercarlisle.co.uk/Whats-On/carlisle-hawker-festival?fbclid=IwAR29UR5EGnmap4bwqjm0KTCxSIFa86cM-zYAyETia0C3SuhI1N2MUjUoNGU
---
Carlisleto host
WE HOPE YOU HAVE ENJOYED THIS EASY TO ACCESS & FREE ARTICLE – BUT WE COULD REALLY DO WITH A LITTLE SUPPORT
Why not become a Fan – Supporter and Member by Taking up our Limited Offer – Every edition of The Cumbria Guide delivered to your home, alongside our Exclusive 'Cumbria Guide Loyalty Card' – All of the above and also including other special offers from less than £2 per month.
Spend More – Save More and Help Support our Local Businesses around Cumbria ….
Click here Today and start saving
Carlisle to host
Share It: