Carlisle Rock Club Receives A New Lease Of Life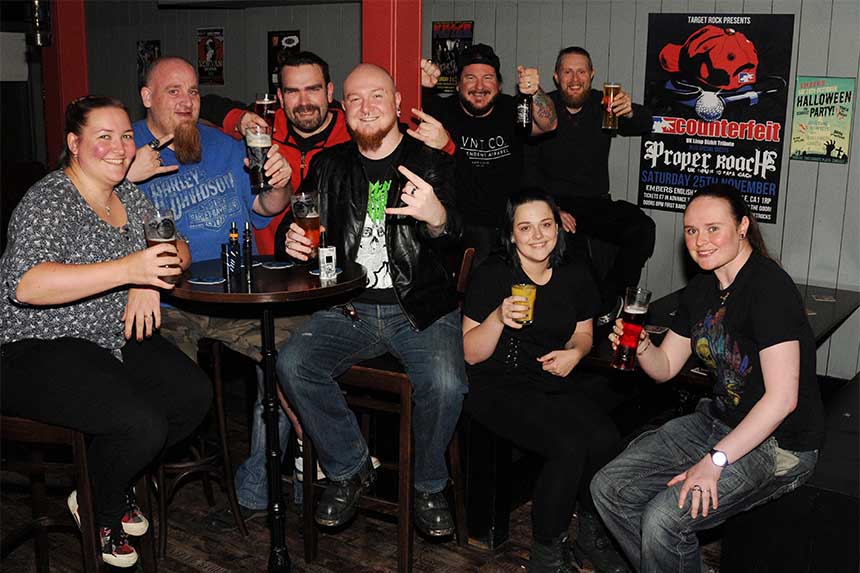 By Paul McGuirk
A Carlisle rock club receives a new lease of life.
For many of us, music goes beyond mere background noise. For die-hard rock fans, it influences everything from our fashion choices to the company we keep – and sure, with the headphones on music can be a momentary escape from the mundanity of modern life, but it can also be the social glue that binds us together with like-minded people.
But what do you do when your cultural hub – the centre of your social interaction – is faced with closure? For one community in Carlisle, it meant banding together to save the city's only dedicated rock club.
Situated on the Englishgate Plaza, Club Rock had been a mainstay for rock, metal and punk subcultures for the best part of a decade, where it showcased local acts from the city's burgeoning music scene alongside regular club nights and tribute shows. However, when less-than-ideal economic conditions saw the venue facing closure, its patrons decided to form a committee charged with running the business as a non-profit community interest, with all surplus income earmarked to rejuvenate the local alternative scene.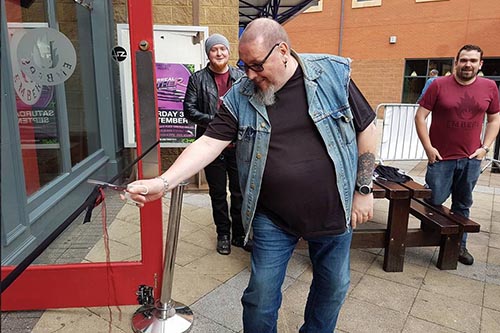 Chloe and Tank Brownlee-Chapman, who were involved in the running of Club Rock back in 2010,  have teamed up with rock aficionados Liam Stark, Jill Anderson, Becca Coy, Raz White and Rhys McCubbin as volunteer directors of the newly-launched Embers. The emphasis on continuing to provide Carlisle with a space for metalheads, rockers, punks, geeks, bikers, goths and hippies to socialise, enjoy a drink or two and take in some sounds.
Explaining the new moniker, Chloe said: "We liked the idea of something going right down to the embers, then coming alive again.
"Embers has grown from the legacy of Club Rock, and further back from Stars and Stripes and the Twisted Wheel – it was the hub for rock and metal on a local level for a long time.  It was the only alternative bar that Carlisle had and when we heard it was going to be forced to close its doors we got together and decide we couldn't let that happen."
From here, Embers was born. It's a testament to the passion, dedication and commitment of Carlisle's alternative community that so many people have offered their time and expertise to keep the flames of rock burning brightly in the city.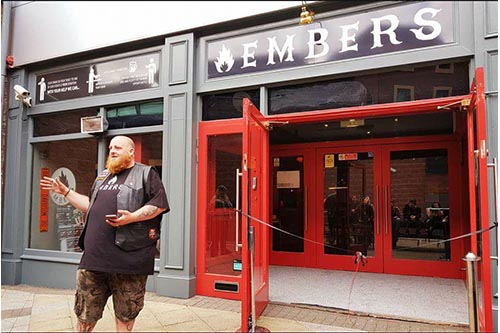 Each director brings their own talents to the table, with individuals covering everything from events management and marketing to community development and sustainability to ensure a smooth and prolonged life for the club. On top of this, a wider committee also made up of volunteers provides support on the bar, with members also helping with general day-to-day administration and maintenance tasks.
Work is currently ongoing to improve the physical appearance of the venue, Chloe explained:
"Before we reopened we spent a full crazy week refurbishing the club. We moved fixed seating areas and the DJ booth away from the stage area to make it larger. We had to address the dreaded pillar that used to block the view of bands. Thankfully this is no longer an issue."
Embers Rock Club is now open every Thursday, Friday and Saturday evening with DJ's playing alternative music, as well as having regular live performances, something the collective are keen to capitalise on. It's easy to see why there's a genuine buzz beginning to generate around the venue among musicians and rock fans alike.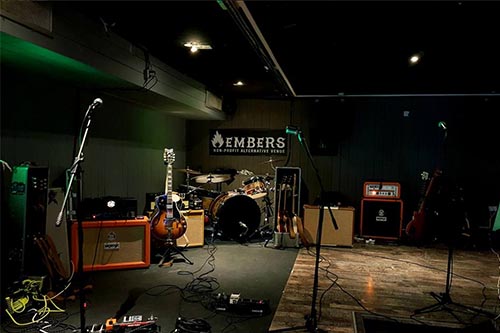 It's precisely this sort of DIY approach that is the lifeblood of the UK alternative music scene; and in an age where musicians are increasingly faced with unscrupulous "pay-to-play" gigs and showcases, it's particularly endearing to witness a group of music lovers willing to give emerging acts a platform to perform to an established, dedicated audience.
Chloe added: "We are always looking to book new bands
"This is our bread and butter. We want to be the platform to launch new bands onto the next level. We will happily take requests from bands looking for a gig via e-mail at emberscarlisle@gmail.com."
With a stellar programme of events already lined up for the remainder of the year, and with even bigger and better things to come in 2018, it's fair to say that the future for Embers is looking very bright indeed.