Carlisle Music Society 2018 Line Up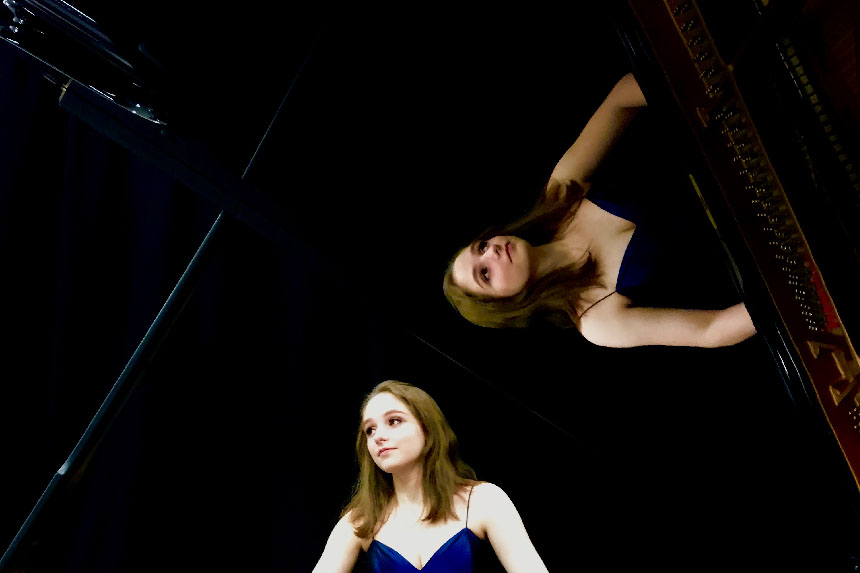 Carlisle Music Society are hitting all the right notes with a stellar lineup of concerts for 2018.
Formerly known as North Cumbria Recitals, Carlisle Music Society arrange six concerts a year, bringing the highest calibre of musicians to the city. As the New Year gets into full swing, the Society is set to host this season's final three concerts, which will take place in the enchanting setting of St Cuthbert's Church.
Certainly not to be missed, is the remarkable talent of 16 year old local pianist Leah Nicholson, who will wow audiences with her forte on 22 February.
See below for full concert details.
Concert 4: 25 January
Christopher Underwood (baritone) and Michael Hancock (piano)
We are pleased to welcome back Christopher and Michael following their wonderful performance of Schubert's Winterreise for us in February 2014.
Our thanks to Dodd & Co., Accountants for sponsorship of this concert.
Concert 5: 22 February  
Leah Nicholson (piano)
Leah is studying at Chetham's School of Music in Manchester. She has won numerous competitions including the International C​hopin Festival in Mazovia, Poland. Locally she has performed for the Brampton Classical concert series, at the Hexham Abbey Festival and with the City of Carlisle Orchestra.
Concert 6: 22 March
Alena Lugovkina, (flute) Niklas Walentin, (violin) and Viv McLean (piano)
We welcome back Alena and Niklas. They last played for us in January 2016. On this occasion they will be joined by pianist Viv McLean. Since meeting at the Verbier festival Alena and Niklas have given concerts in England and Scandinavia, playing duos and trios, accompanied by either piano or harp. Pianist Viv McLean is an established performer in chamber music, festivals and on radio.
Tickets are £14.00. Full-time students and under 18s free.
Single tickets can be bought at the door or from Carlisle Tourist Information, Old Town Hall, Carlisle, contact 01228 598596.
For more information visit www.carlislemusicsociety.weebly.com